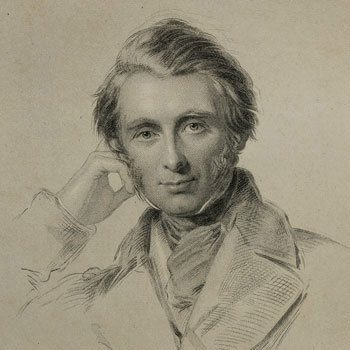 John Ruskin and the National Gallery
What did the Victorian era's leading art critic have to say about our paintings?
Who was John Ruskin?  
John Ruskin was one of the great thinkers of the Victorian period, and arguably the era's most influential art critic.
Born an only child into a prosperous middle class family, his father, John James Ruskin, made a fortune in the sherry trade and was a keen collector of contemporary watercolours, particularly the works of JMW Turner. Educated at home, young Ruskin was introduced to art and, through his Evangelical Christian mother, to the Bible, which influenced his views about nature and the role of art, as well as his own writing style.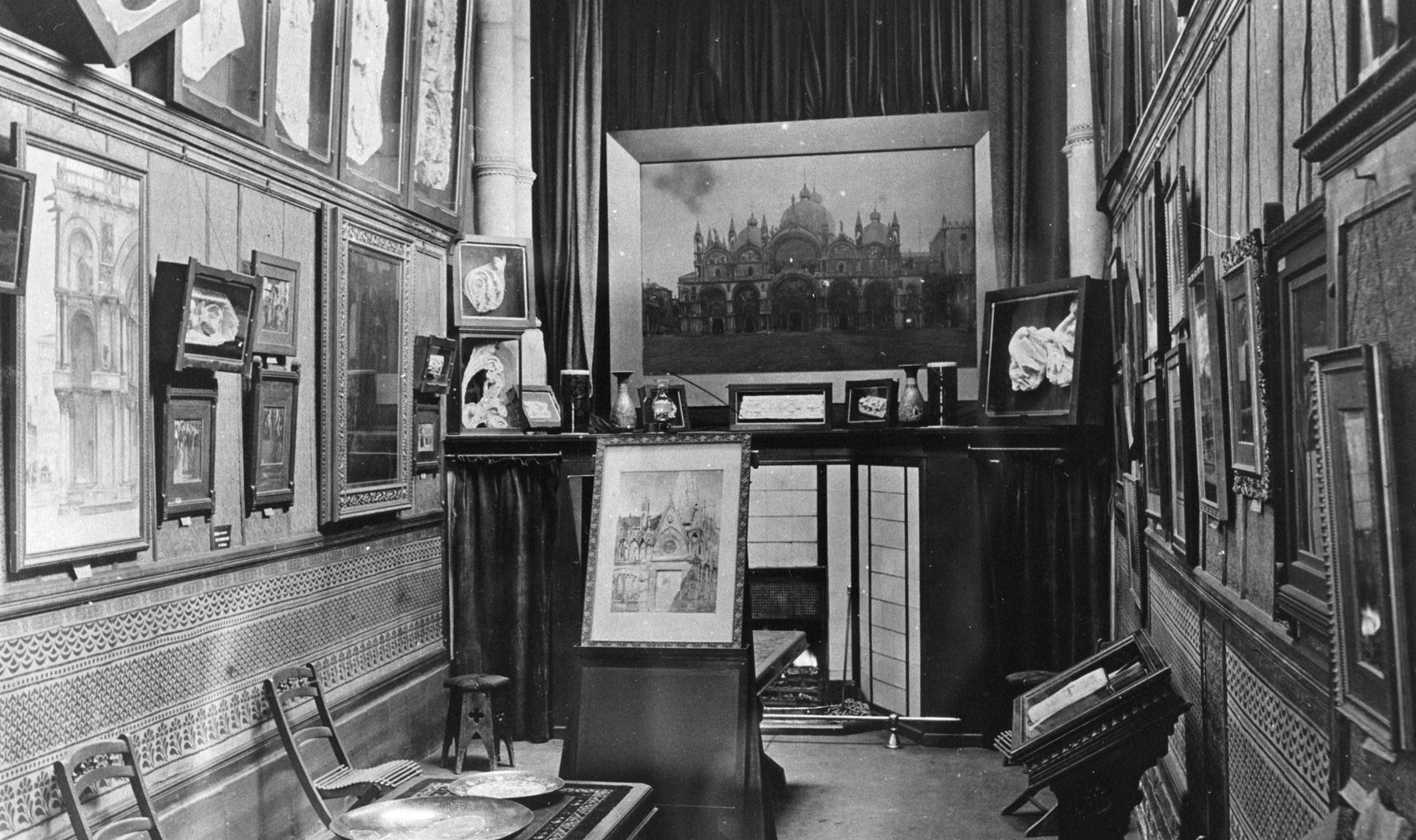 The private income he received from his father meant that Ruskin never had to earn a living. Nonetheless, after studying at the University of Oxford, he carved out a prolific career of writing, lecturing, curating and campaigning for social causes.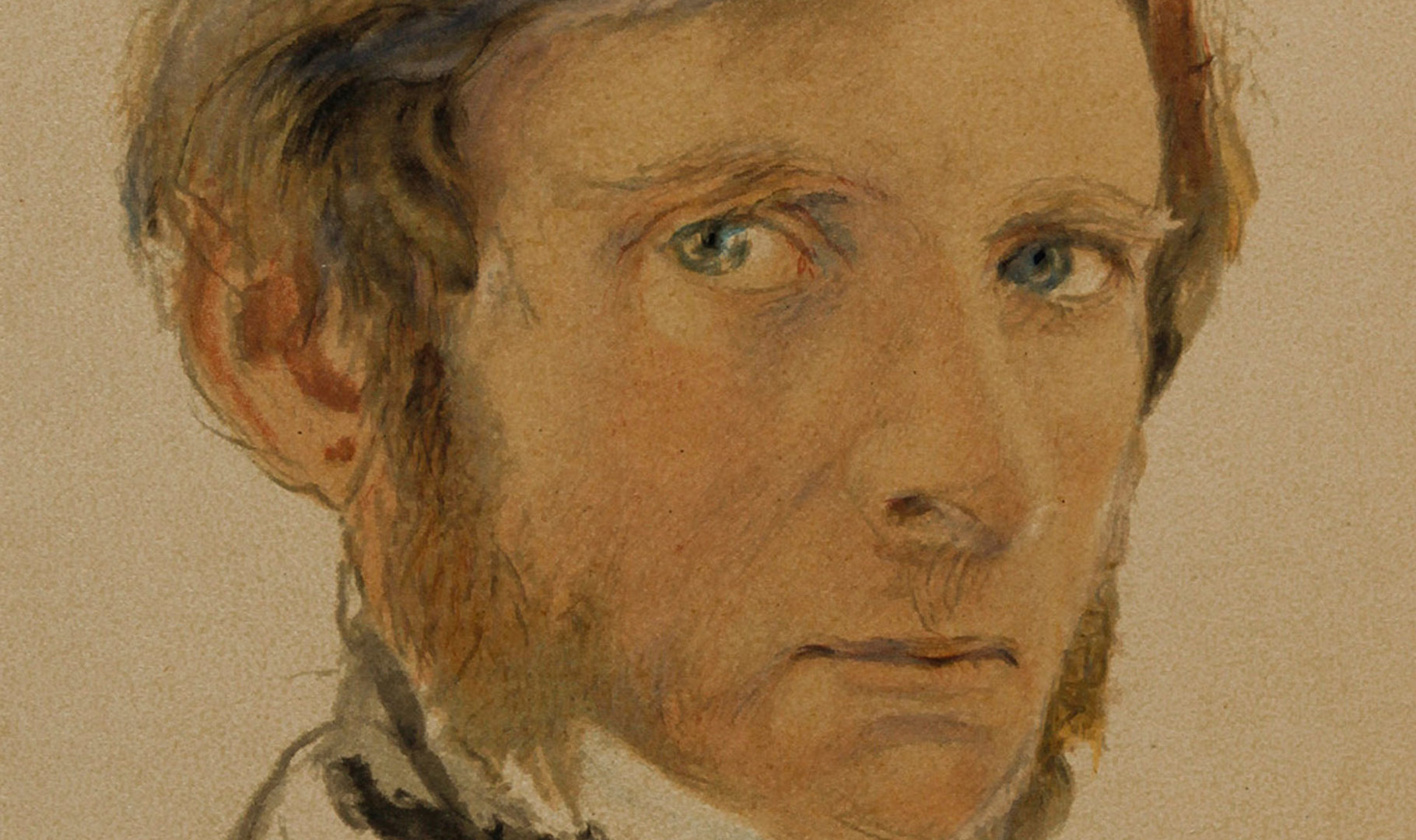 A gifted artist himself, Ruskin promoted the work of several English painters, whose works, he felt, were misunderstood.
He had no qualms about toppling time-favoured painters and setting up understudied artists in their place. He wrote five volumes of 'Modern Painters' over a 17-year period (1843-60), and other books dealing with aesthetics and architecture. His style was very lyrical, conjuring the works of art before his readers' eyes, and was well received in an age when the possibilities of reproductive illustration were limited and there were few public art galleries.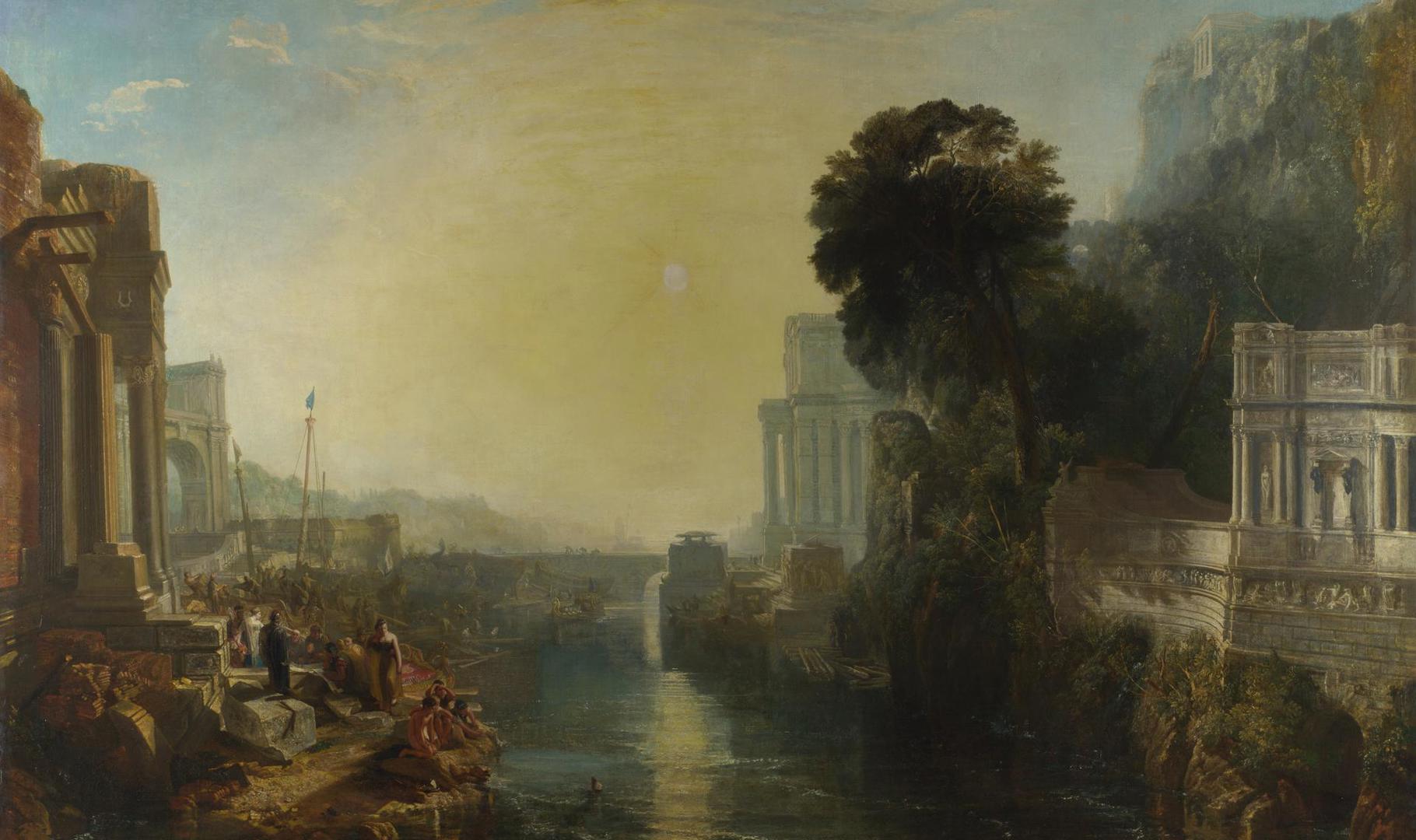 Turner was Ruskin's artistic hero. His own private art collection was dominated by Turner's works, and his first volume of 'Modern Painters' was primarily written in defence of the artist's work. Ruskin insisted on the 'truth' of Turner's depiction of nature in the face of those who attacked it.
In his semi-autobiography, 'Præterita', Ruskin stated that Turner was,
"the greatest [artist] of the age; greatest in every faculty of the imagination… at once the painter and poet of the day."
Ruskin was named as an executor of Turner's will, and it is through the Turner Bequest that the National Gallery received over 19,000 of his paintings and sketches.
Ruskin became disillusioned with his hero, however, after Turner's erotic sketches were discovered. Ruskin and the National Gallery's Keeper allegedly burnt the offensive images to protect Turner's reputation.
Ruskin on... the Pre-Raphaelites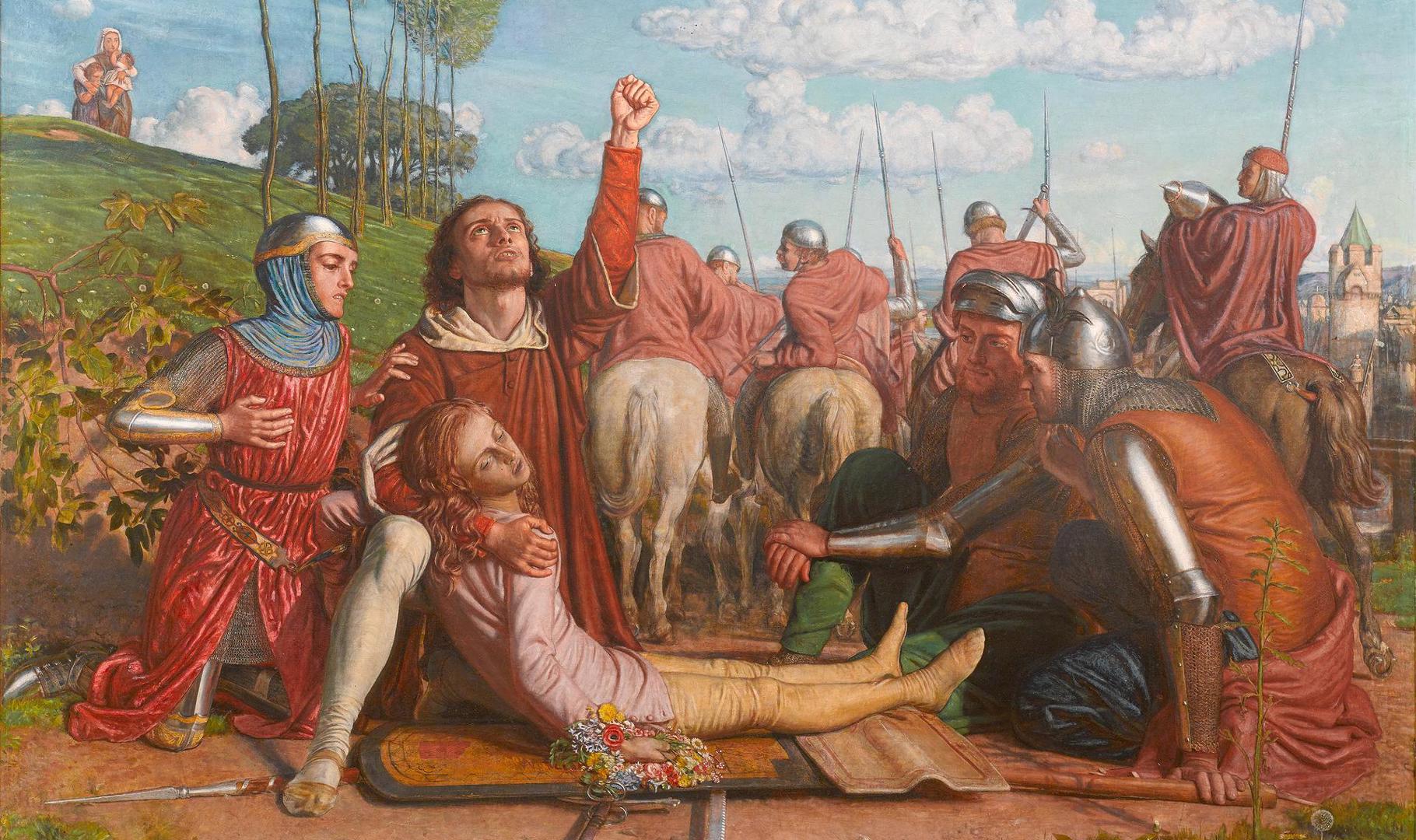 Ruskin's interest in 'truth' likewise led him to champion the art of a group of young artistic rebels, the Pre-Raphaelite Brotherhood. Founded by William Holman Hunt, Dante Gabriel Rossetti and John Everett Millais, they were keen to look with fresh eyes at what was before them rather than paint in the conventions of the day.
Ruskin gave the Brotherhood a leg-up both by defending it very publicly – in a pamphlet in 1851 and in letters to the 'Times' in 1851 and 1854 – and by helping find clients and patrons.
Ruskin became entwined in a public scandal after his six-year marriage to Effie (nee Gray) notoriously ended unconsummated and in annulment in 1854. His ex-wife went on to marry the Pre-Raphaelite painter Millais. 
Ruskin on... early Florentine art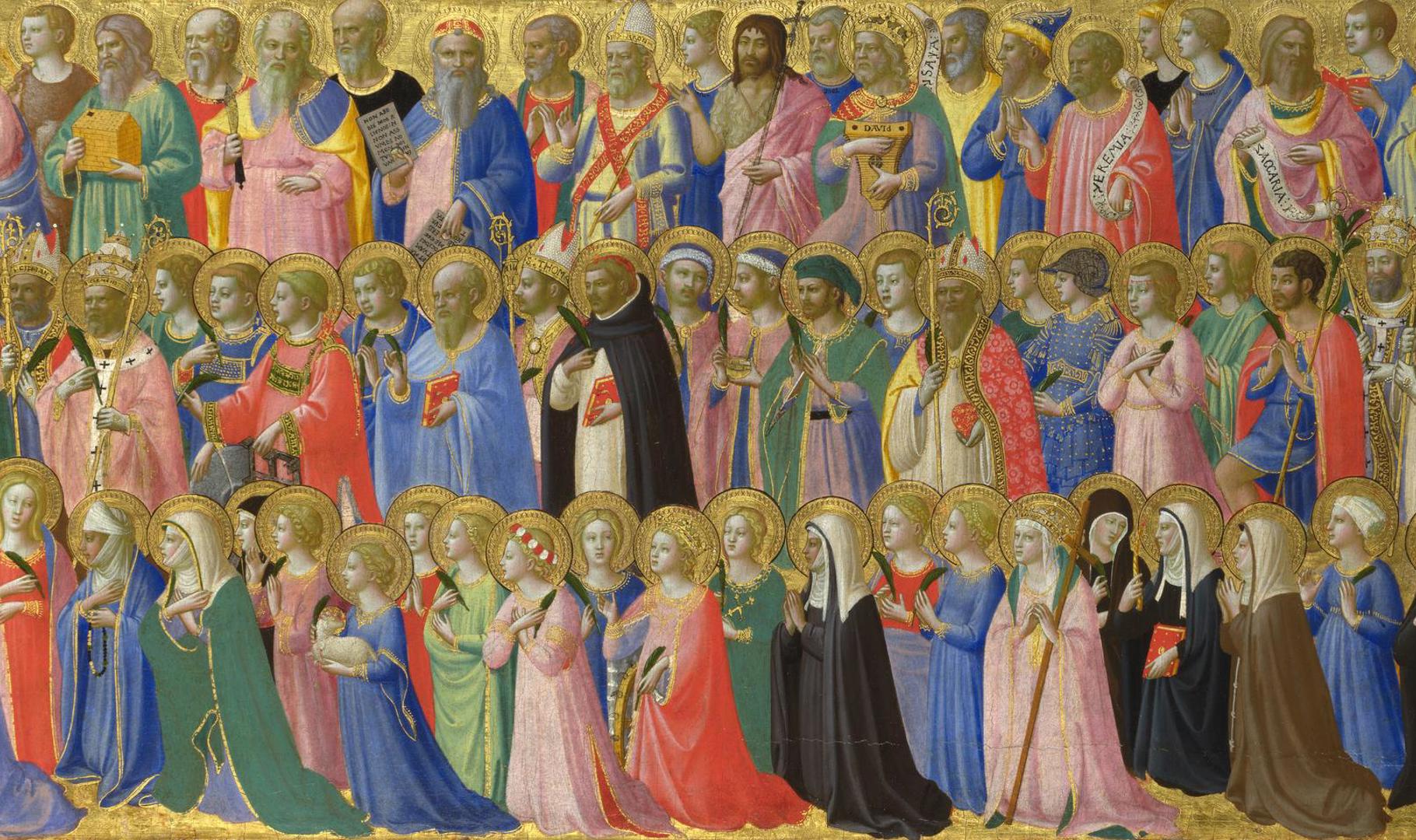 In the second volume of 'Modern Painters', Ruskin drew attention to the work of early Florentine painters he had discovered on a trip to Italy in 1845. He credited artists such as Giotto, Fra Angelico, and Botticelli with transforming his ideas about the importance of colour.
He was particularly taken by Early Renaissance artist Fra Angelico. In a letter to his father, he described a visit to Santa Maria Novella, where he was "very much taken aback" by the early Florentine art he encountered, and praising Fra Angelico's work "as near heaven as human hand or mind will ever or can ever go. Talk of chiaroscuro and colour…"
Ruskin was not always keen on Botticelli. When he bought Botticelli's 'Virgin and Child', from the dealer Charles Fairfax Murray, he wrote to him that the painting was "so ugly that I've dared not show it to a human soul", and he never mentioned it in any of his writings.
However, in 1872 and 1874, Ruskin studied Botticelli's frescoes in the Sistine Chapel, Rome. He started to see Botticelli as an important figure representing the continuity between the Greek and Christian traditions. He also took the credit for the resurgence in interest in Botticelli in the 19th century.
On the same 1845 trip to Italy, Ruskin was awed by the art of 16th-century Venetian Tintoretto, who he called 'Tintoret'. On seeing Tintoretto's 'Crucifixion' in the Scuola di San Rocco, he wrote to his father:
"I have had a draught of pictures today enough to drown me. I never was so utterly crushed to the earth before any human intellect as I was today, before Tintoret"
Ruskin became obsessed with the idea of acquiring paintings by Tintoretto for the Gallery. He wrote from Venice to say he would be happy to negotiate the purchase of some altarpieces from Venetian churches, and was bitterly disappointed when they rejected his offer. 
Ruskin on... the Baroque period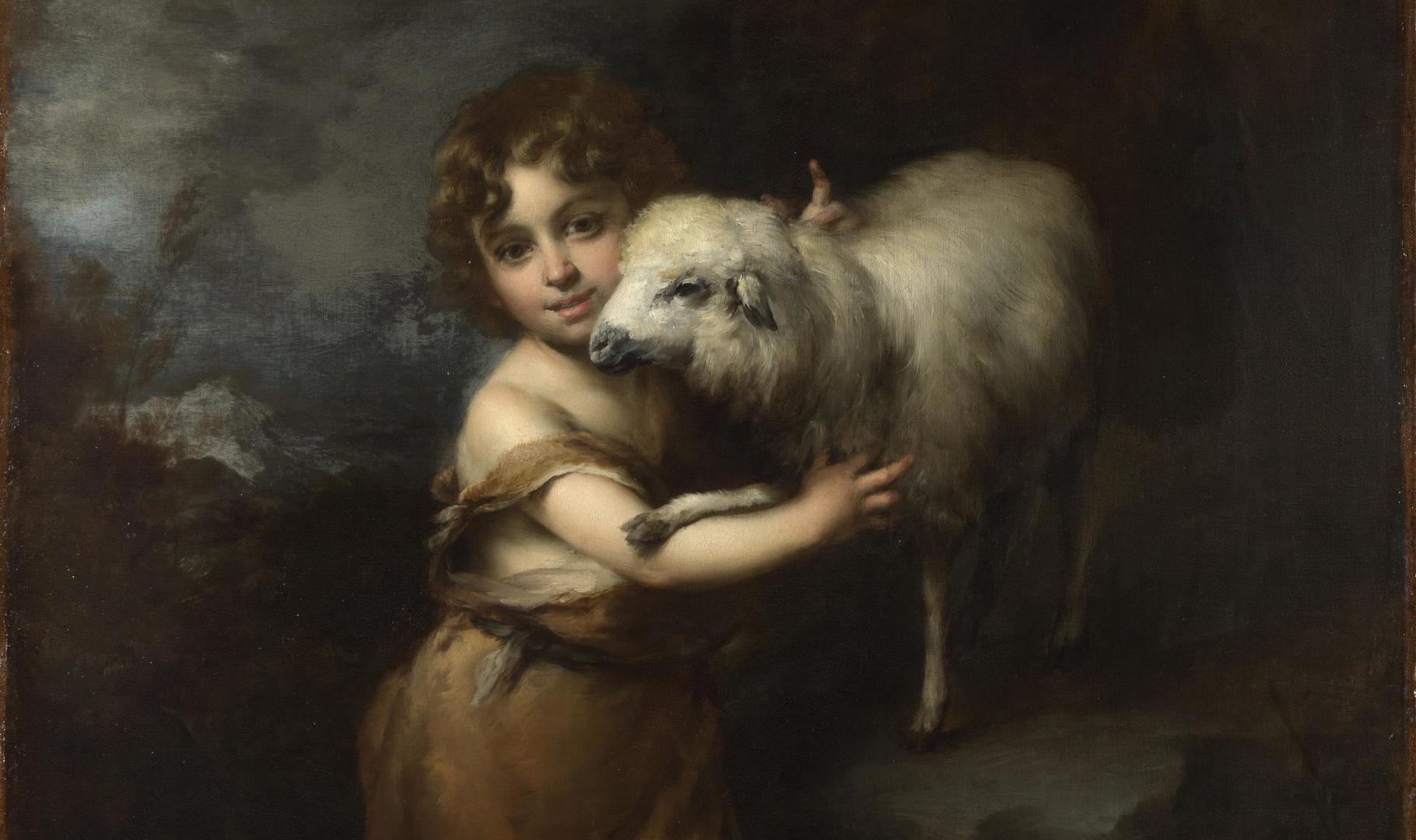 Ruskin was much less impressed by Baroque art. In a letter to his father, he included the 17th-century Italian painter Guido Reni and the Spanish painter Murillo under 'School of Errors and Vices'.
He vehemently disliked Reni's work and spoke of being put in a "desperate rage" when the Gallery acquired some of his works in 1844.
Although Murillo's art was held in high esteem by Europeans patrons in his day and by collectors during the 18th and 19th.centuries, Ruskin noted Murillo's skill - or lack of it, in 'Modern Painters':
"His drawing is free and not ungraceful, but most imperfect, and slurred to gain a melting quality of colour."
Ruskin on... the Dutch Golden Age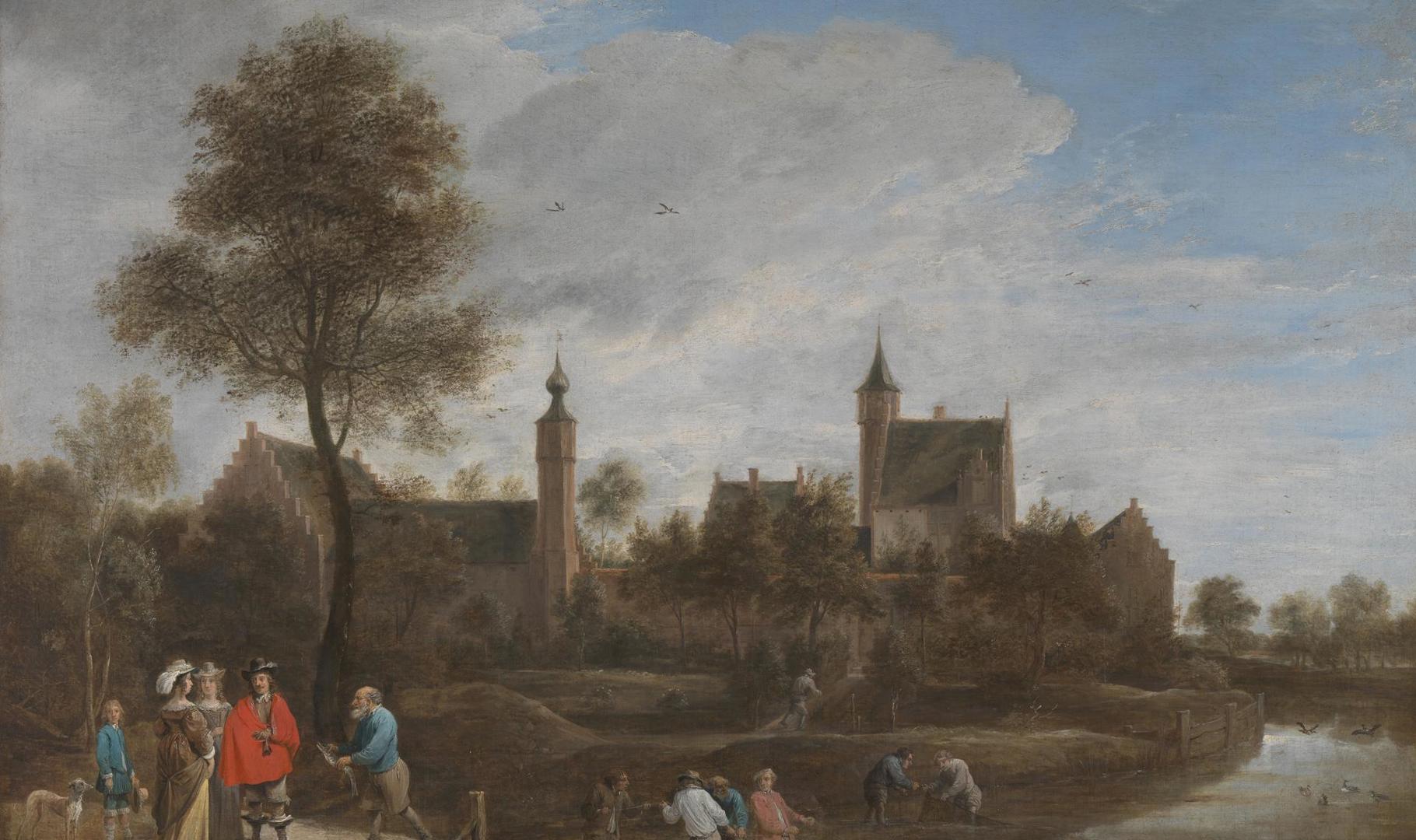 Paintings from the Dutch Golden Age did not fare much better. He was bored by what he described as their dull subject matter and was critical of the prominence given to Flemish painter David Teniers the Younger's 'View of Het Sterckshof near Antwerp' in the Gallery:
"The principles of National Gallery arrangement of course put this picture on the line, while Tintoret and Gainsborough are hung out of sight; but in this instance I hold myself fortunate in being able to refer you to an example, so conveniently examinable, of the utmost stoop and densest level of human stupidity yet fallen to by any art in which some degree of manual dexterity is essential."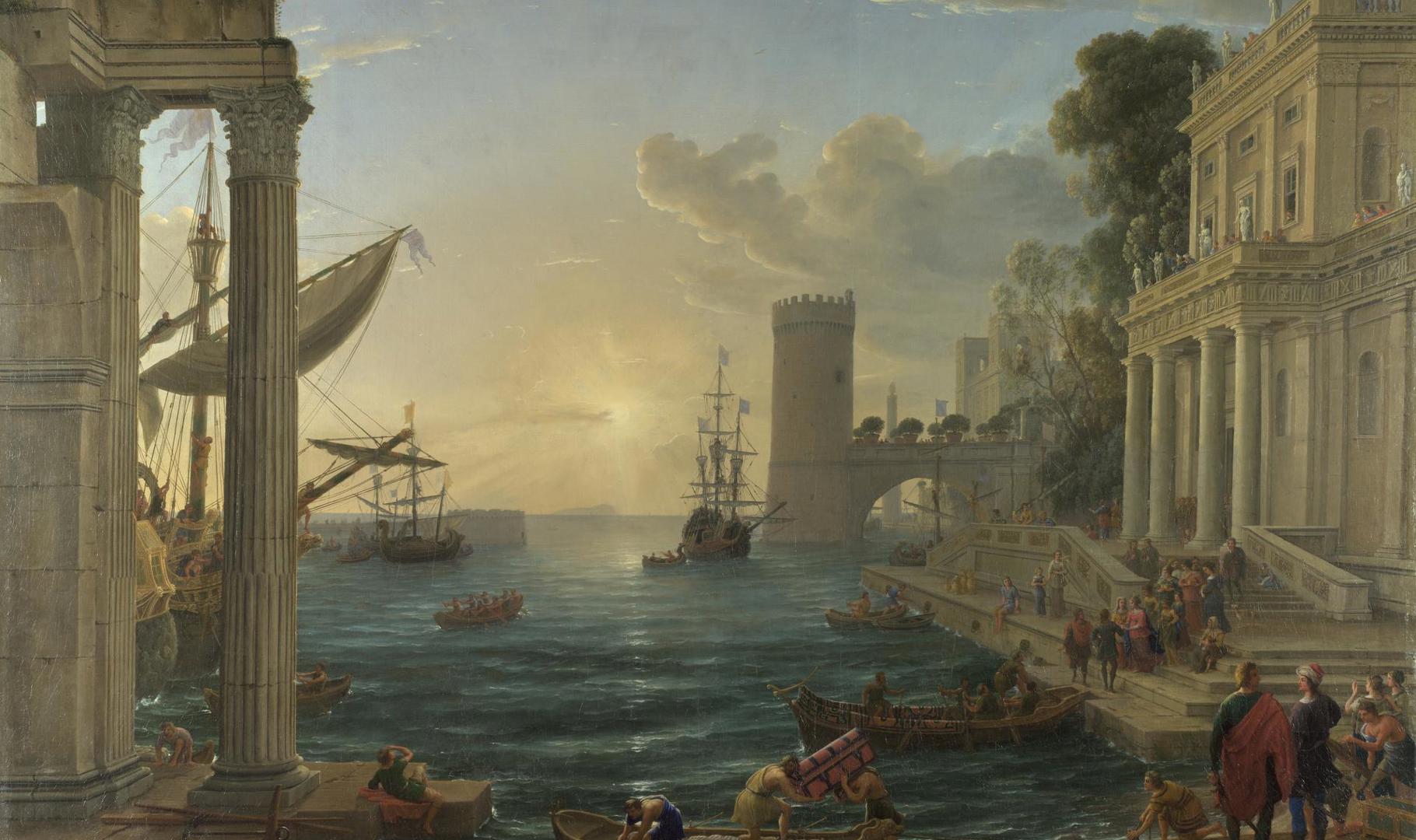 And Ruskin's love for Turner did not extend to one of Turner's earliest inspirations, the French 17th-century artist Claude. Ruskin felt that Claude was not truthful to nature, commenting in the first volume of 'Modern Painters':
"Claude had, if it had been cultivated, a fine feeling for beauty of form, and is seldom ungraceful in his foliage; but his picture, when examined with reference to essential truth, is one mass of error from beginning to end."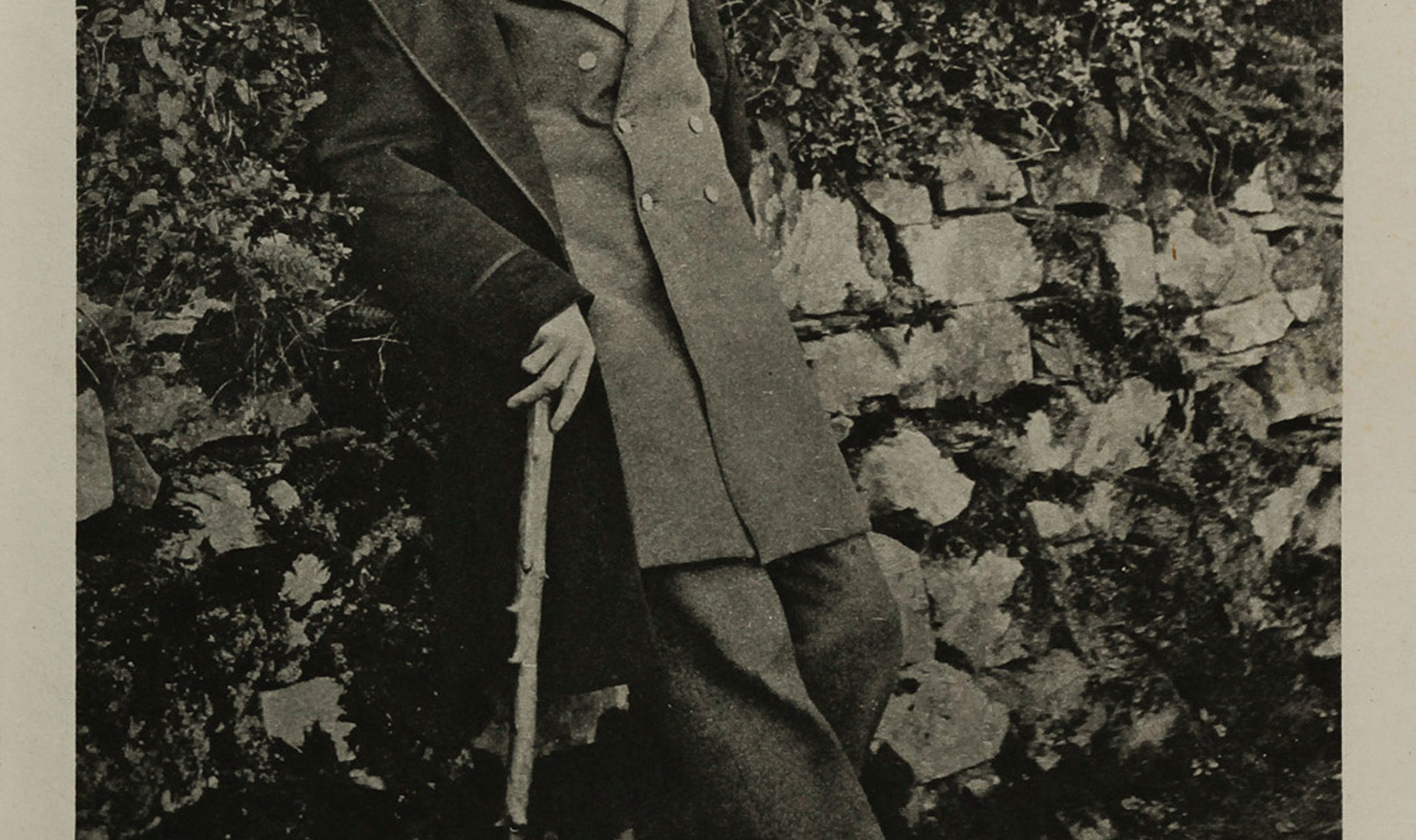 From 1858, Ruskin turned to a wider concern with the cultural condition of his age and through his inheritance, he was able to finance idealistic social causes. He suffered with mental ill health later in life, and spent the last decade of his life in seclusion at his home 'Brantwood' in the Lake District, cared for by a cousin.
In recent times, after a decline in his popularity for some of the 20th century, Ruskin's reputation has risen again in recent decades. His thinking today is taken very seriously, especially in relation to ecology, the conservation of architecture and the built environment, the importance of art education and the benefits to be derived from drawing and learning how to look at nature, as well as the damage inflicted on people's wellbeing by not allowing them to exercise creativity in their work. 
This article was produced for the conference Art for the Nation: John Ruskin, Art Education and Social Change, held at the Gallery in 2019. 
You can watch five films, hosted on the website of the Guild of St George: the 2019 Ruskin Foundation London lecture, in association with Sovereign Films, given by Robert Hewison at the National Gallery, on Friday 20 September 2019, as well as the four talks on the theme of 'Ruskin Today', presented as the final session, on Saturday 21 September 2019, of the two-day conference 'Art for the Nation: John Ruskin, art education and social change'.