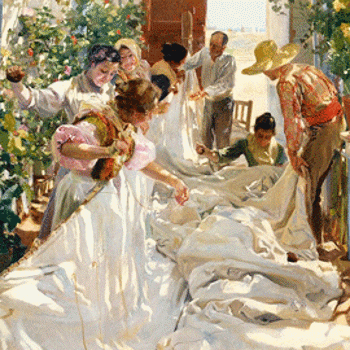 Gain an insight into the first major exhibition of Sorolla's paintings in the UK since 1908
This is a YouTube video player. Below the video are the title, view time and description. Below that is a carousel of video thumbnails. Clicking a thumbnail will load and play that video.
1 video
Find out about the first major exhibition of Sorolla's paintings in the UK since 1908.
Joaquín Sorolla y Bastida (1863–1923) is probably a name few know in the UK, but in the late 19th and early 20th centuries, he was among the most famous of living artists in Europe. This is the first major exhibition of his paintings in the UK since 1908, when there was a very large exhibition at the Grafton Galleries in London.
The 58 works in the show span Sorolla's entire career covering his works on social themes, portraits, landscapes, seascapes and the beach scenes with which he is most associated. They include many of Sorolla's impressive portraits; he painted his family, his wife, and his children, repeatedly throughout his career and it's through the portraits that we are introduced to the influence that the Spanish Old Masters Velázquez and Goya had on Sorolla's style and composition.
A frequent sitter for her husband, this sleek full-length study of Sorolla's wife, 'Clotilde in a Black Dress' (below) is very much in the style of Goya, reminiscent of the latter's fashionable 'Duchess of Alba' (1797, New York Hispanic Society).
Clotilde in a Black Dress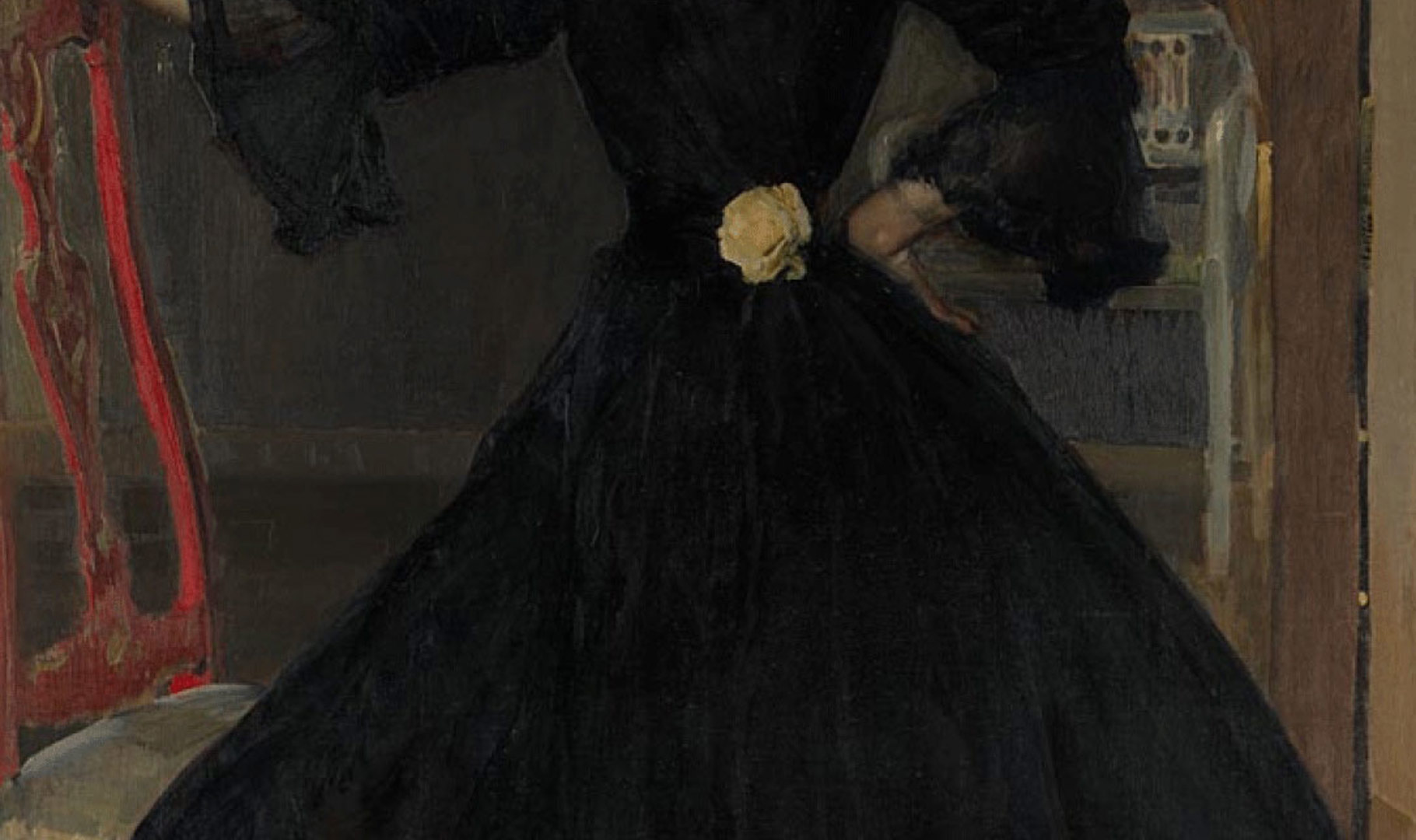 Spanish themes
Naturally the exhibition also gathers together the works that are among his most famous; works set on the beach at Valencia, up and down the Spanish coast, scenes of joyful play and of labour by the sea; works that firmly established his international fame. Painted 'en plein air', these works showcase Sorolla's extraordinary technical virtuosity; his skill at capturing fleeting moments of sunlight which was noted by Monet no less. He excelled at reproducing the effect of light on water and of light bouncing off bathers' bodies.
We follow Sorolla's career as a new chapter opens up for him in New York. Spotted by New Yorker Archer Huntington, Sorolla travelled to the US where he was commissioned to paint a series of monumental canvasses that depict the regional costumes, landscape, and characters of his native Spain. His huge 'Vision of Spain' remains in its home, the Hispanic Society of New York, but we can get a flavour of the works via one of the many preparatory studies that he made. In addition we see the larger than lifesize 'Bride from Lagartera' and 'Types from Salamanca' that encapsulate Sorolla's fascination with regional costume and culture and evoke the New York panels.
We continue our journey around Spain with Sorolla by virtue of his paintings of gardens and of landscape. These proved to be hugely popular. Again it's Sorolla's mastery of the depiction of light that is the dominant theme, his skill at suggesting place and climate; dappled sunlit terraces and sparkling fountains.  In these works as well, Sorolla experiments with angles and crops, depicting famous Moorish sites such as the Alhambra and the Alcazar with ingenuity, incorporating confusing reflections and unexpected viewpoints.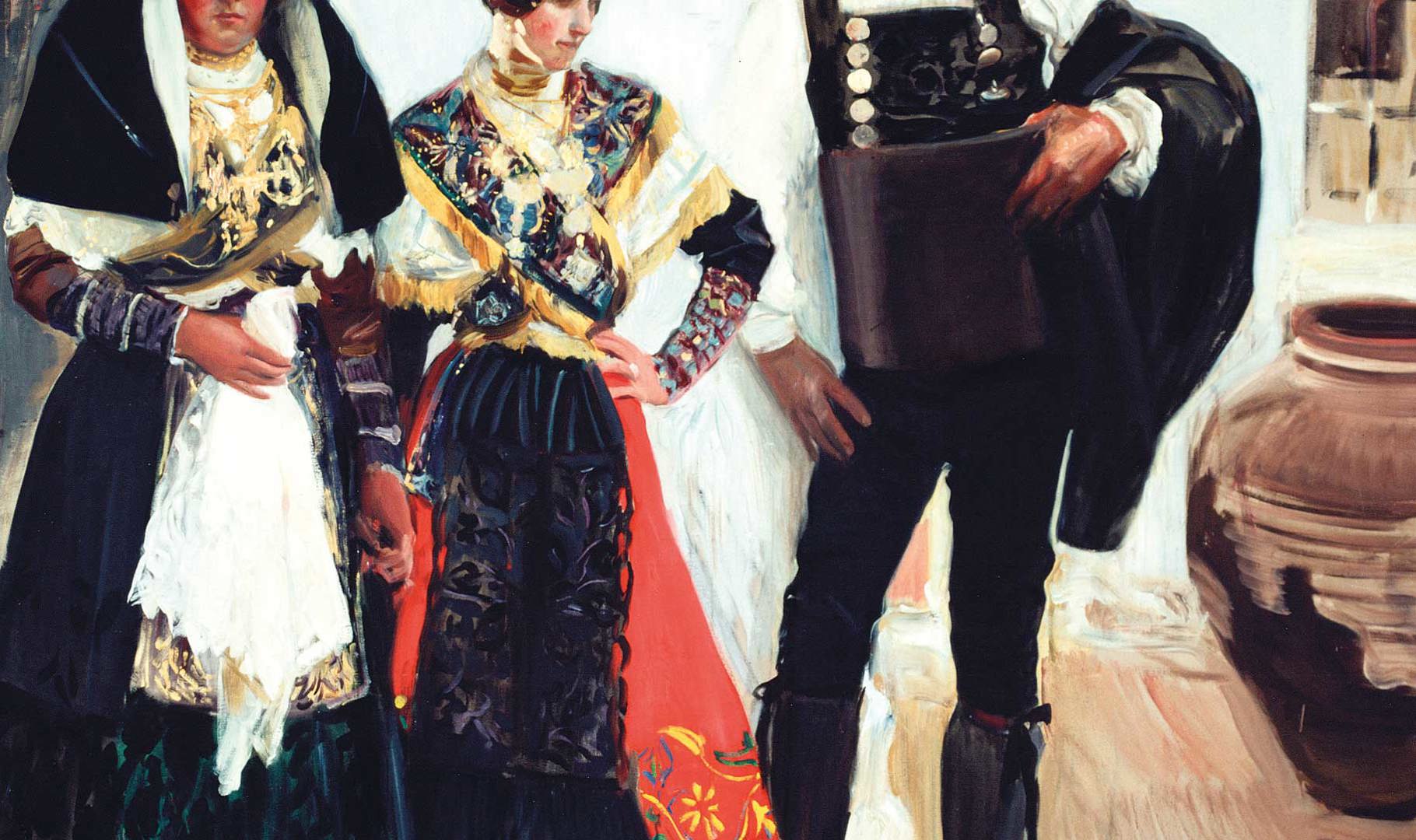 Landscapes and gardens
The exhibition ends with some of his great landscapes and large-scale images. These are very audacious compositions showing family and friends enjoying themselves in nature. Sorolla's bravura technique is without question here. The languorous atmosphere of 'The Siesta' (below), is captured in bold, bright brushstrokes, we immediately experience this moment, the women escaping the heat, lounging on the grass in dark patches of shade.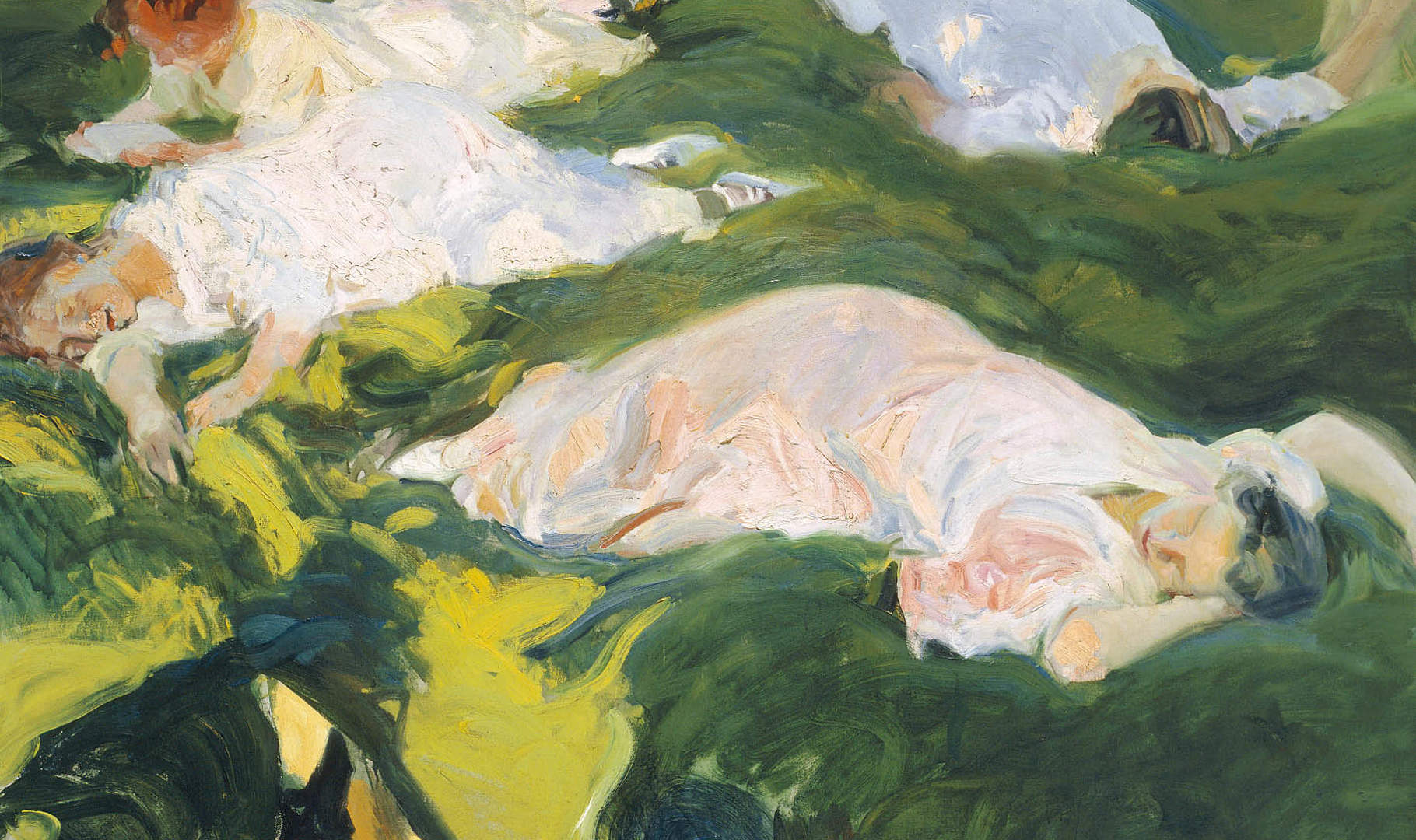 Sorolla: Spanish Master of Light