Changing Places facility installed at the National Gallery
Issued December 2020
In December 2020, the National Gallery will complete the installation of a new Changing Places toilet facility, specially designed for those who have access requirements, in its Education Centre. Standard accessible toilets do not meet the needs of all disabled people whereas Changing Places toilets have more space and the right equipment, including a height adjustable changing bench and a hoist.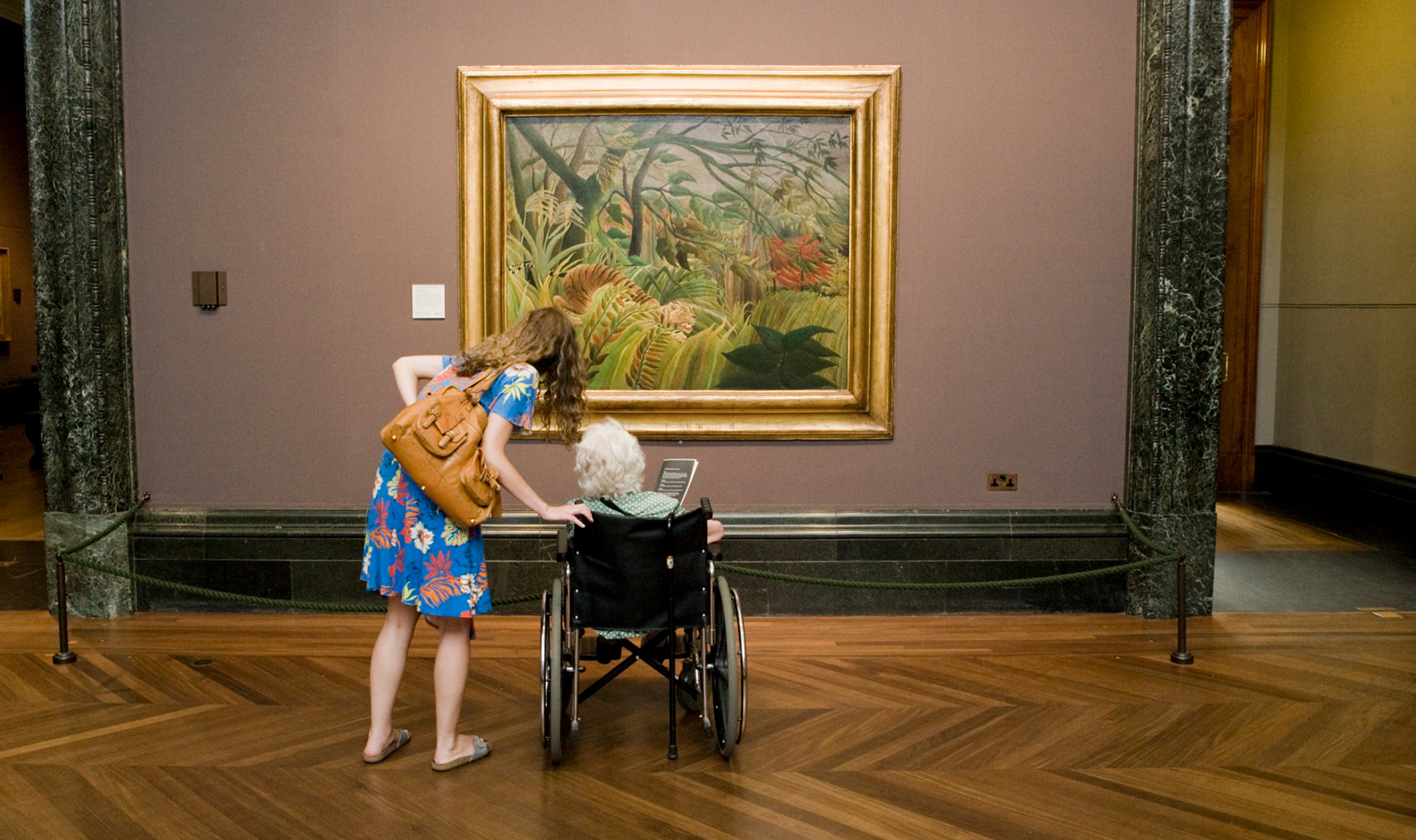 The Changing Places facility forms part of the wider project to upgrade and improve the toilet facilities and lifts in the Gallery's Education Centre in order to make both our learning spaces and our galleries more accessible. The Changing Places toilet facility will be open to participants in our learning programmes and to Gallery visitors, as well as the wider public with access needs.
Through this, we will support disabled people and their carers and families more broadly – enabling them to access the centre of London and what it has to offer. The Gallery will work closely with existing and new community partners including Special Educational Needs and Disability (SEND) schools, carers groups, specialist organisations and relevant networks to promote the new facilities.
As a National Gallery for All, we aim to ensure that our buildings and programmes are accessible to the widest possible audience. The benefits of the new Changing Places facility will extend beyond our four walls and we are pleased to be providing a service to our local community, in an area of London in which Changing Places toilets are not widely available.
Teams across the Gallery have worked together to make this project possible. Access improvements and works are coordinated by a cross-Gallery Access Working Group, together with the Learning team who have provided feedback and advice.
Gallery staff participate in organisation-wide disability awareness training sessions which will introduce the new facilities and provide advice on how to be supportive of visitors with additional needs.
The National Gallery was established for public benefit to care for and display the nation's collection of Western European art. As a leading cultural and learning institution in the UK and beyond, we aim to enable the widest possible audience to engage with our collection and learn about art; installing a Changing Places is an important part of this.
Karen Eslea, Head of Learning and National Programmes at the National Gallery, said: 'I am absolutely delighted that we are able to install a Changing Places toilet at the National Gallery. This facility will mean that the paintings in the Gallery are now accessible to many more children, adults, schools, community groups and families, for whom a visit would have been much more complex in the past. Exploring the National Gallery Collection is life enriching, and an experience that should be available to all. We are very grateful to the funders who have made possible these important improvements to access and facilities in our Education Centre.'
The installation of the Changing Places facility at the National Gallery is a key part of a project to improve access and facilities in the Education Centre, which is supported by The BAND Trust, Garfield Weston Foundation and City Bridge Trust.
Philippa Charles, Director of the Garfield Weston Foundation, said: 'The Garfield Weston Foundation supports arts organisations that delight and inspire audiences across the UK and has a strong interest in education. We are therefore pleased to support this project which will bring significant benefits to participants in the National Gallery's learning programmes and enable visitors with access needs to enjoy its great works of art.'
Dhruv Patel, Chairman of the City of London Corporation's City Bridge Trust Committee, said: 'We're delighted City Bridge Trust funding is contributing towards these new facilities and to making the National Gallery's world-renowned collections, and its learning programmes – which do such a great job of educating and inspiring people through art – accessible to even more people.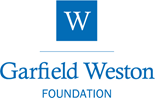 Press enquiries
National Gallery Press Office on 020 7747 2865 or email press@ng-london.org.uk
City Bridge Trust Media Officer: Tim Fletcher: Tim.Fletcher@cityoflondon.gov.uk or on 07738862229.
For further details about Changing Places, see http://www.changing-places.org/
Notes to editors
Image caption: Visitors in front of Henri Rosseau's Surprised! 1891 © The National Gallery, London
Publicity images can be obtained from https://press.nationalgallery.org.uk/