Artist Nalini Malani receives the first National Gallery Contemporary Fellowship with Art Fund
Issued June 2020
Artist Nalini Malani is to receive the first Contemporary Fellowship awarded by the National Gallery, and supported by Art Fund, it was announced today.
The new National Gallery Contemporary Fellowship with Art Fund is a pioneering, peer-to-peer collaboration with a non-London collecting institution, which this year is the Holburne Museum, Bath. The Fellowship, which is awarded to an artist of international standing and renown with a major body of work that has significantly contributed to 20th- and 21st-century art, is part of the National Gallery's Contemporary Programme, sponsored by Hiscox.
The two-year research, production, and exhibition programme will allow Malani to work in close collaboration with specialists from both the National Gallery and the Holburne Museum to study the institutions and their collections and to create new art for an exhibition in Bath and London during 2022–23. The research and production process and final artworks will be documented in a publication and the Holburne Museum will have the opportunity to acquire a work which has been created as part of the Fellowship.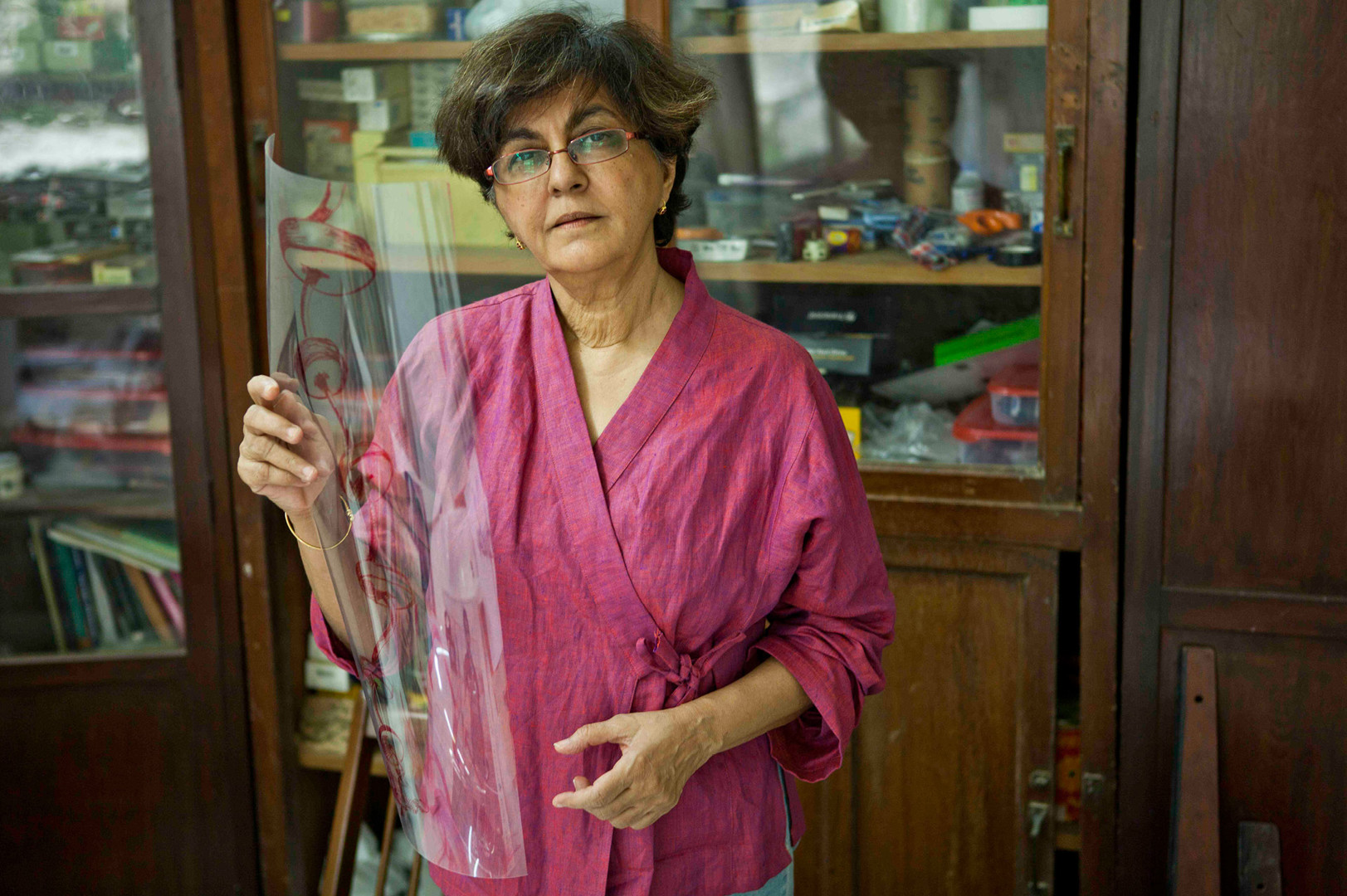 Nalini Malani, born in 1946, lives and works in Mumbai, India. Graduating from Sir J J School of Art, Mumbai, in 1969, her practice began with experimental film and photography. From the late 1980s onward, Malani's work increasingly questioned conventional painting traditions; reaching a wider audience and consistently speaking up against the rise of political oppression.
Malani has been a major figure in a period of artistic globalisation. For over five decades, her work has focused on human and universal aspects of conflict, giving a voice to the stories of those marginalised by history – particularly women.
As a pioneer of video art in India, she creates immersive installations, theatre, ephemeral wall drawings, erasure performances and her signature 'shadow plays'. Her artworks focus on themes of transnational politics, the ramifications of globalisation, and the critical examination of gender roles.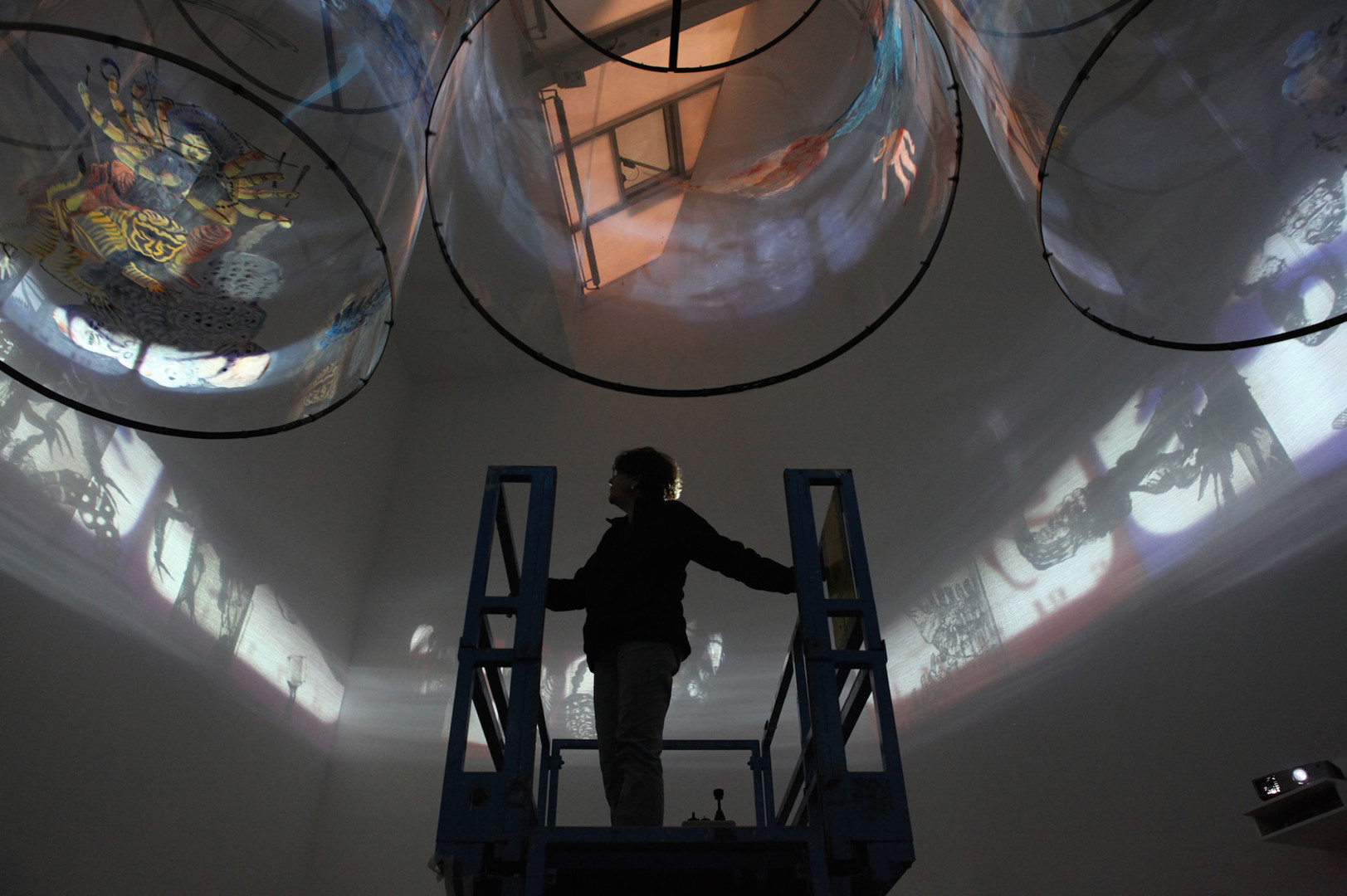 Since 2000, Malani has had solo exhibitions at over twenty international institutions, including the Fundació Joan Miró, Barcelona (2020); Castello di Rivoli, Rivoli (2018); Centre Pompidou, Paris (2017); Stedelijk Museum, Amsterdam (2017); Institute of Contemporary Art, Boston, (2016); Kiran Nader Museum of Art, New Delhi (2014); the Art Gallery of New South Wales, Sydney (2012), and the New Museum of Contemporary Art, New York (2002). In 2013 she won the Fukuoka Arts and Culture Prize; in 2014 the St. Moritz Art Masters Lifetime Achievement Award; in 2016 the Asian Art Game Changers Award Hong Kong and in 2019, the Joan Miró Prize, Barcelona. This September, Nalini Malani will inhabit the Whitechapel Gallery with an immersive installation, drawing on a wide range of subject matter from the political to personal.
The National Gallery Contemporary Fellowship with Art Fund was awarded by an international jury, comprised of: Daniel F. Herrmann, Curator of Modern and Contemporary Projects, National Gallery; Sunjung Kim, President, Gwangju Biennale Foundation; Charlotte Klonk, Professor of Art History and New Media, Humboldt University of Berlin; Patrizia Sandretto Re Rebaudengo, President, Fondazione Sandretto Re Rebaudengo; Chris Stephens, Director, the Holburne Museum, Bath; and Richard Wentworth, Artist.
The National Gallery Contemporary Fellowship is supported by Art Fund, which enabled an open call to public collecting institutions outside London to become the partner institution. The National Gallery's Modern and Contemporary Advisory Panel selected the Holburne Museum in Bath as the partner institution for the inaugural Fellowship.
The Fellowship will culminate in an exhibition at the Holburne Museum, Bath, in autumn 2022, and at the National Gallery in spring 2023. Following its UK run, the exhibition will be available to tour internationally.
Since its foundation, the National Gallery and its collection have been a source of inspiration for artists from all over the world. Established in 1824, the Gallery now holds a collection of over 2,500 paintings predominantly in the West European tradition dating from the mid-13th century to the early 20th century. With a strong commitment to showing modern and contemporary art in conversation with its historic collection, the Contemporary Fellowship programme is at the heart of the Gallery's Modern and Contemporary Programme.
Nalini Malani says: 'It's a great honour to be selected, by this international committee, to become the inaugural National Gallery Contemporary Fellow. This two-year programme, is a unique challenge to research and create in conversation with the collections and the teams of the National Gallery and the Holburne Museum. Cross-cultural/historical conversations have been the basis of my art making since fifty years. All the more today I feel it is a pressing necessity as Our Stories have to be Retold, to give us a chance to become a more humane society.'
Dr Gabriele Finaldi, Director of the National Gallery, London, says: 'I am thrilled that Nalini Malani will be the Gallery's first Contemporary Fellowship artist and I look forward to the interaction we at the National Gallery and at the Holburne Museum in Bath will have with such a distinguished artist over the next two years. Malani's reflections on the iconography of myth, history and politics in the National Gallery will surely be highly compelling.'

Dr Chris Stephens, Director of the Holburne Museum, Bath, says: 'I am very proud that the Holburne has been selected to be the inaugural partner in the new National Gallery Contemporary Fellowship with Art Fund and I am delighted to be working with the National Gallery and Nalini Malani. We are committed to animating our collection through dialogue with the best contemporary art and to identifying and exploring connections between our experience and the wider world. There could not be a more appropriate or exciting artist to do those things than Nalini Malani.'
Jenny Waldman, Director of Art Fund, says: 'Working together will become more important than ever for museums and galleries and so we are delighted to be supporting this innovative Contemporary Fellowship. It offers an exciting opportunity for collaboration between the National Gallery and the Holburne Museum and will bring the work of an important international artist to audiences in Bath and London. Nalini Malani is an exceptional artist and I look forward to seeing her exhibition in 2022.'
Daniel F. Herrmann, National Gallery Curator of Modern and Contemporary Projects, says: 'Nalini Malani has proven to be one of the most compelling voices in contemporary art over past decades. A master storyteller with a keen awareness of political injustice, Malani tenaciously shows us the importance and beauty of images to reflect, reconsider and remake the world around us.'
Nalini Malani is the first artist to be chosen for this Fellowship which has been created as part of the Gallery's Modern and Contemporary Programme.
The National Gallery's Contemporary Programme is sponsored by Hiscox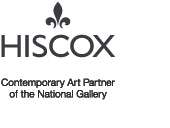 The National Gallery's Contemporary Fellowship is supported by Art Fund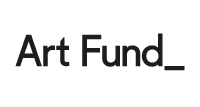 Notes to editors
Image credits:
(Top): Nalini Malani, Studio Bombay. Photo: Johan Pijnappel © Nalini Malani
(Lower): Nalini Malani, 'dOCUMENTA (13)', Kassel. Photo: Payal Kapadia © Nalini Malani
About the Modern and Contemporary Programme
For nearly two centuries, the National Gallery's Collection has provided inspiration to contemporary artists. The National Gallery's Modern and Contemporary Programme continues this tradition through exhibitions, displays, commissions, and residencies. 2019 saw the unveiling of Bridget Riley's monumental wall painting Messengers in the Gallery's Annenberg Court. Other exhibitions within the programme have included Sea Star: Sean Scully at the National Gallery (13 April – 11 August 2019), Young Bomberg and the Old Masters (27 November 2019 – 1 March 2020) and Rachel MacLean: The Lion and The Unicorn (29 November 2018 – 3 February 2019). Earlier this year, Rosalind Nashashibi was announced to be the National Gallery's new Artist in Residence, a new residency aimed at mid-career artists which replaces the Gallery's previous Associate Artist scheme. This scheme is supported by the Contemporary Art Society.
About the Holburne Museum, Bath
The Holburne Museum's mission is captured by the strapline 'Changing Lives Through Art', signalling its commitment to opening up the enjoyment of art to people of all ages and from every walk of life. The Holburne was founded in 1882 with the gift of Sir William Holburne's collection of 16th and 17th century Italian and Dutch paintings, silver, sculpture, furniture, porcelain and diverse objets d'art of national and international significance. That founding gift has been augmented with a collection of 18th century paintings by such artists as Gainsborough, Lawrence, Ramsay, Stubbs and Zoffany. Set within the historic Sydney Pleasure Gardens, the Museum reopened in May 2011 after ambitious renovations and with a new, award-winning extension by Eric Parry Architects. The Holburne has since secured a national reputation as an outstanding museum which holds critically acclaimed exhibitions. Its programme of exhibitions, commissions and events sets out to bring to Bath great art of all periods and from around the world, seeking to set the art of the past in dialogue with contemporary practice in exciting and dynamic new ways.
About the Hiscox Group
Hiscox is a global specialist insurer, headquartered in Bermuda and listed on the London Stock Exchange (LSE:HSX). Our ambition is to be a respected specialist insurer with a diverse portfolio by product and geography. We believe that building balance between catastrophe-exposed business and less volatile local specialty business gives us opportunities for profitable growth throughout the insurance cycle. It's a long-standing strategy which in 2018 saw the business deliver a profit before tax of $137.4 million in a challenging year for insurers.
The Hiscox Group employs over 3,300 people in 14 countries and has customers worldwide. Through the retail businesses in the UK, Europe, Asia and the US, we offer a range of specialist insurance for professionals and business customers as well as homeowners. Internationally traded, bigger ticket business and reinsurance is underwritten through Hiscox London Market and Hiscox Re & ILS.
Our values define our business, with a focus on people, quality, courage and excellence in execution. We pride ourselves on being true to our word and our award-winning claims service is testament to that. For more information, visit www.hiscoxgroup.com.
About Art Fund
Art Fund is the national fundraising charity for art. It provides millions of pounds every year to help museums to acquire and share works of art across the UK, further the professional development of their curators, and inspire more people to visit and enjoy their public programmes. Art Fund is independently funded, supported by the 159,000 members who buy the National Art Pass, who enjoy free entry to over 240 museums, galleries and historic places, 50% off major exhibitions, and receive Art Quarterly magazine. Art Fund also supports museums through its annual prize, Art Fund Museum of the Year, which was won by St Fagans National Museum of History, Cardiff, in 2019, and through a range of digital platforms. www.artfund.org

PRESS ENQUIRIES
National Gallery Press Office on 020 7747 2865 or email press@ng-london.org.uk
Publicity images can be obtained from https://press.nationalgallery.org.uk/
Art Fund Press Office on 020 7225 4804 or media@artfund.org