The National Gallery's exhibition Painting History explores how British history informed the work of French artists including Paul Delaroche. If you're inspired by Britain's past, you may welcome the chance to win tickets to 'Horace Walpole and Strawberry Hill' at the V&A.
About the exhibition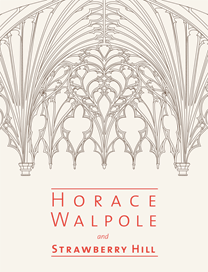 Horace Walpole (1717-1797) was one of the most important English collectors of the 18th century. His extraordinary collection was displayed at his house Strawberry Hill, Britain's finest example of Georgian Gothic Revival architecture. His letters and writings have also made him the best-known commentator on the social, political and cultural life of Georgian society.
This exhibition presents much of Walpole's collection, not seen together since 1842, and evokes the magnificent interiors of Strawberry Hill. Take a journey through ancient and modern British history and European art, as visitors once did at Strawberry Hill.
Exhibition runs 6 March – 4 July 2010. Strawberry Hill reopens in September, following extensive restoration by the Strawberry Hill Trust.
More about Horace Walpole and Strawberry Hill on the V&A website.
How to enter
5 pairs of tickets are available to win. Email your name, address and phone number to feedback.marketing@ng-london.org.uk quoting 'Walpole'.
If you're not lucky enough to win, you can book tickets online at www.vam.ac.uk. Tickets: £6 adults, £5 senior citizens
Closing date for entries: 1st April