2for1 entry to gardens of selected National Trust properties with Venice: Canaletto and His Rivals exhibition ticket
To celebrate Venice: Canaletto and His Rivals, the National Gallery has teamed up with the National Trust to give you an insight into the grand houses and gardens similar to those lived in by the young aristocrats who would bring back large-scale view paintings as souvenirs from their Grand Tour travels.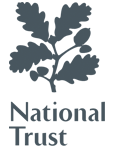 At its height, from around 1660–1820, the Grand Tour was considered to be the best way to complete a gentleman's education. As souvenirs of their travels they filled crates with paintings, sculptures and fine clothes. Canaletto, Carlevarjis and Guardi were amongst the painters responding to the rising demand for Venetian view paintings, commissioned by young aristocrats travelling through Venice.
In order to redeem this visit offer, download the voucher and bring with you to the relevant property along with your ticket to 'Venice: Canaletto and His Rivals'.
Book tickets for Venice: Canaletto and His Rivals

Download the Voucher [PDF 100kb – opens in a new window]
About the properties
Polesden Lacey, Near Dorking, Surrey
This beautiful estate was the beloved home of Mrs Ronald Greville, a very famous socialite in Edwardian times. The house still exudes her charm and sophistication and was the venue for the honeymoon of the future King George VI and Queen Elizabeth.
Find out more about Polesden Lacey – National Trust website [External link]
Kingston Lacy, Dorset
Home of the Bankes family for more than 300 years, this striking 17th-century house is noted for its lavish interiors. The outstanding art collection includes paintings by Rubens, Van Dyck, Titian and Brueghel, with the largest private collection of Egyptian artefacts in the UK. Outside, stroll across the beautiful lawns towards the restored Japanese tea garden.
Find out more about Kingston Lacy – National Trust website [External link]
Stourhead, Wiltshire
Stourhead features one of the world's finest 18th-century landscape gardens, with a magnificent lake, classical temples, enchanting grottos and exotic trees. The Hoare family history can be uncovered at Stourhead House, a majestic Palladian mansion housing a unique Regency library with fabulous collections of Chippendale furniture and paintings, all set amid delightful lawns and parkland.
Find out more about Stourhead – National Trust website [External link]
Terms and conditions
2for1 entry only valid at Kingston Lacy, Stourhead and Polesden Lacey

2for1 entry only redeemable in person at each property upon showing the downloaded voucher accompanied by Venice: Canaletto and His Rivals exhibition ticket

Vouchers can only be used once per property per person

Offer valid from 13 October 2010-16 January 2011

---

Problems opening files? Get Adobe Reader [External link]