Lizards, fancy feathered hats and trickery
An exhibition of paintings selected by Dr Gabriele Finaldi.
Listen in as Gabriele gives us his personal take on 20 works in the collection; enjoy the anecdote and insight surrounding reptilian still-life props, Rococo fads and fashions and things that are not quite what they seem. 
From Giotto to Monet and Caravaggio to Turner, experience an unusual mix of artists and styles gathered virtually here online.
How to visit
This Gallery experience is best viewed in a Chrome, Firefox or Safari browsers, including the mobile safari and chromium browsers for iOS and Android.
The AR functionality works on mobile devices only:
for iOS 12 or later on Safari and Chrome
for Android: Android 7.0 or later
A peek inside the Director's Choice virtual exhibition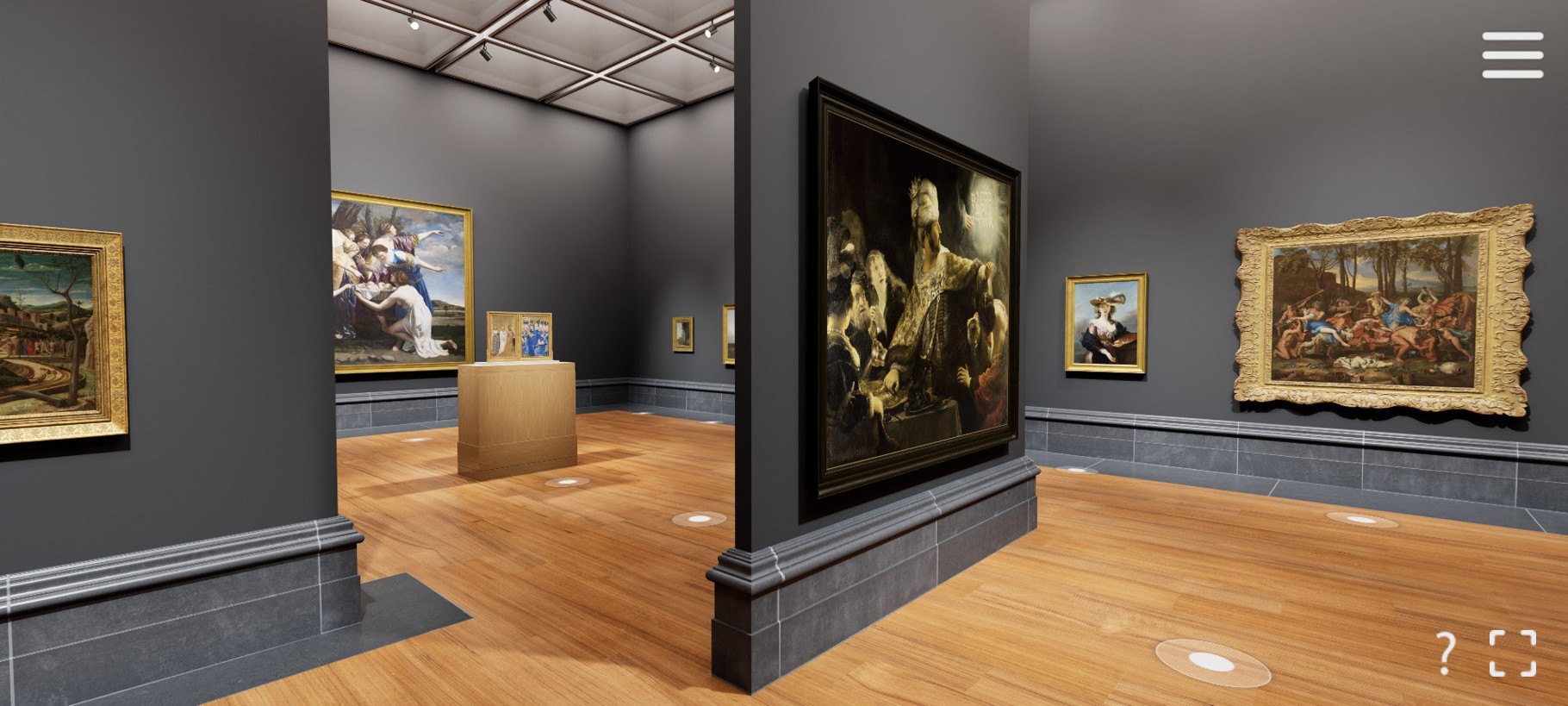 Behind the selection
One of the good things to come out of lockdown, this somewhat unlikely exhibition comprises a selection of paintings taken from a number of works described individually in a weekly email from our Director to our supporters. 
Realising that, with our doors temporarily closed, we had become an online Gallery, we swung (and are still swinging) into action creating more and more online content; finding ways, be they films, talks or creative workshops for you to stay in touch with and enjoy the collection. Gabriele's weekly email and this virtual exhibition form part of this.