The shops offer an unparalleled selection of art books and gifts related to the paintings in the collection.
There is a wide selection of postcards and posters, plus the chance to buy a print of any painting in the Gallery collection. Many of the gift items are commissioned exclusively for the National Gallery.
The shops are located near the Portico entrance, the Getty entrance and in the Sainsbury Wing.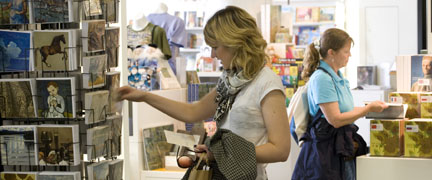 Specialist bookshop
The shop in the Sainsbury Wing has a book department offering the full range of National Gallery publications and several thousand books from other publishers. It is one of the premier specialist art bookshops in London.
Custom prints
Located in the Sainsbury Wing Shop, the custom prints service offers visitors the opportunity to purchase a print made directly from the original painting using a studio digital camera and large format inkjet printer. 
Prints come in a variety of sizes: A4 (£20.00), A3 (£30.00) and A2 (£40). Posters of highlight paintings are available in the shop (£13) however the entire collection is available to view online for free.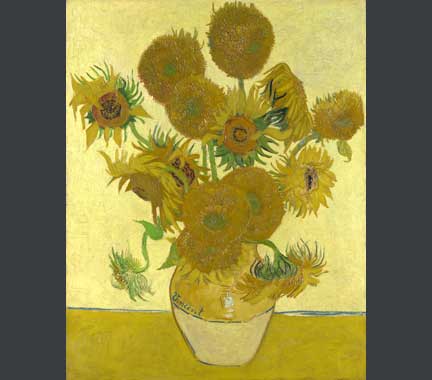 Gifts for children
Choose from a range of soft toys, puzzles, books and T-shirts.
Gift ideas for children online

Schools
A children's corner is located in the Sainsbury Wing Shop and features a wide selection of low-price products including pencils, erasers and postcards. Pupils must be supervised at all times when visiting the shop.

Find out more about school visits at the Gallery
Mail order
We offer a mail order service for most items from the shop. Please call 020 7747 2870.
Save