Take a tour of the collection with artist Ben Johnson – discover how painters throughout history have constructed architecture and space.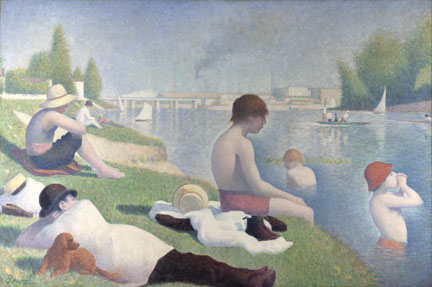 Ben Johnson: An Artist's Perspective
Georges Seurat, 'Bathers at Asnières' – 3 mins 24 secs
Ben Johnson looks at Seurat's use of aerial perspective and discovers a well-organised mind at work. Find out how Seurat was concerned with the advancement of painting in the 19th century.
Hear more from Ben Johnson's tour
More about this painting