Take a tour of the collection with artist Ben Johnson – discover how painters throughout history have constructed architecture and space.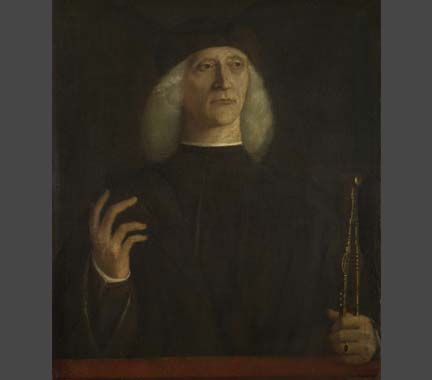 Ben Johnson: An Artist's Perspective
Attributed to Gentile Bellini, 'A Man with a Pair of Dividers (?)' – 2 mins 5 secs
Ben Johnson considers the identity of Bellini's sitter. Could it be a mathematician who knew Leonardo da Vinci? Explore the changing world in Renaissance Italy where science, art and engineering were closely interlinked.
Hear more from Ben Johnson's tour
More about this painting