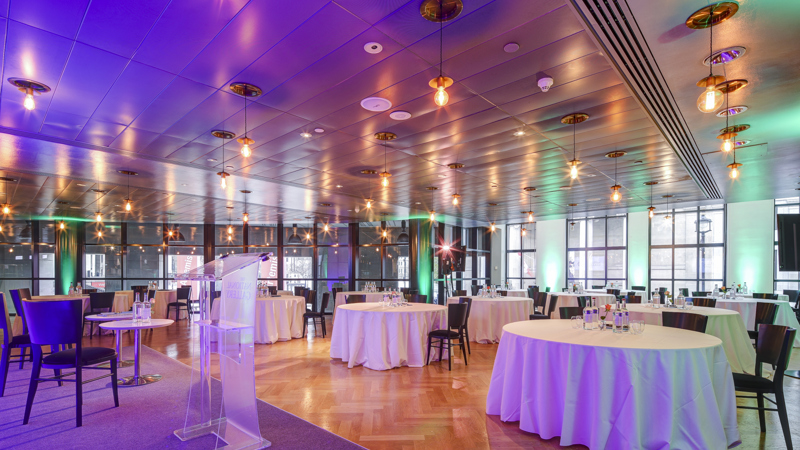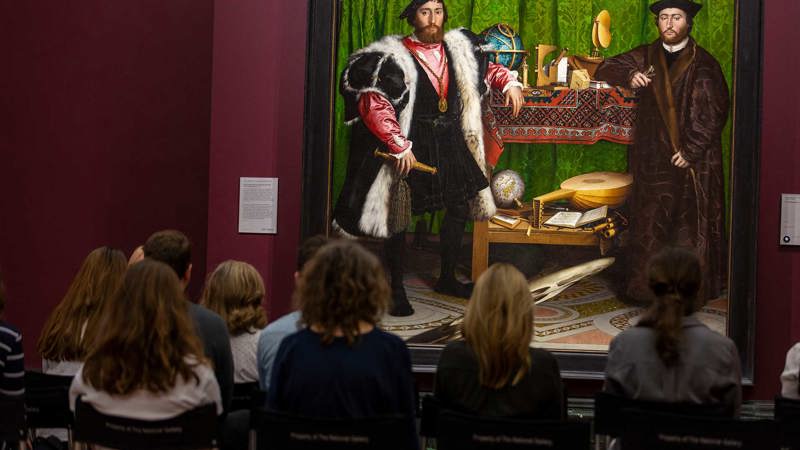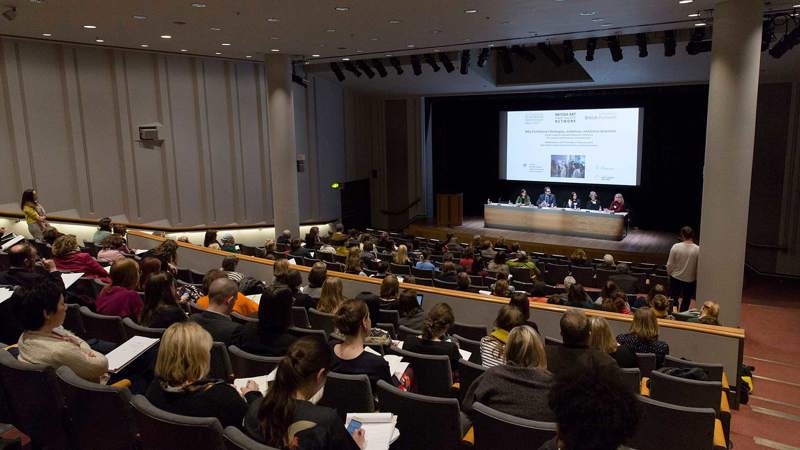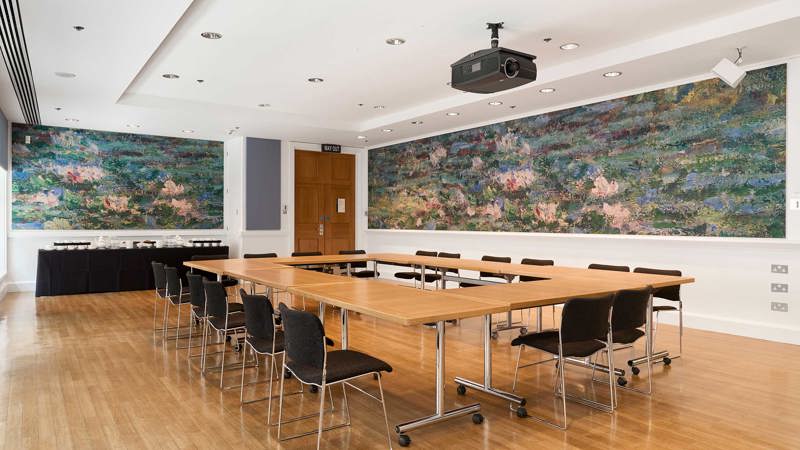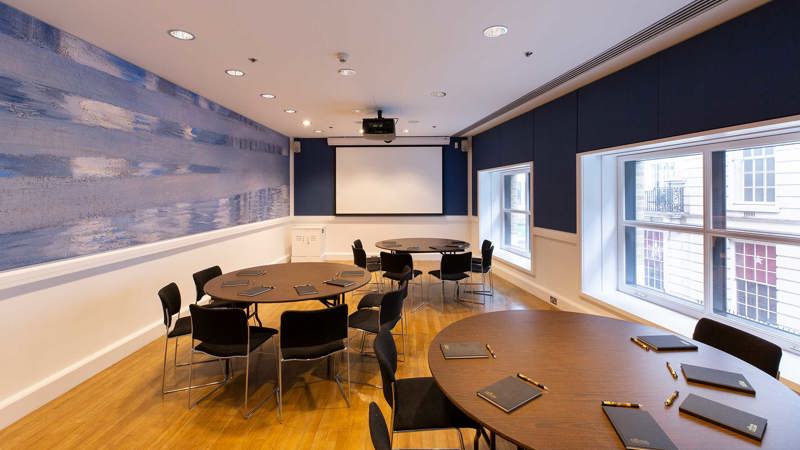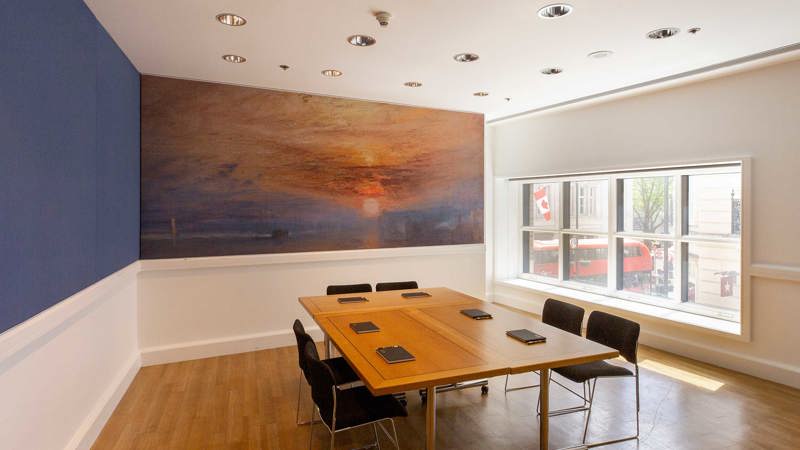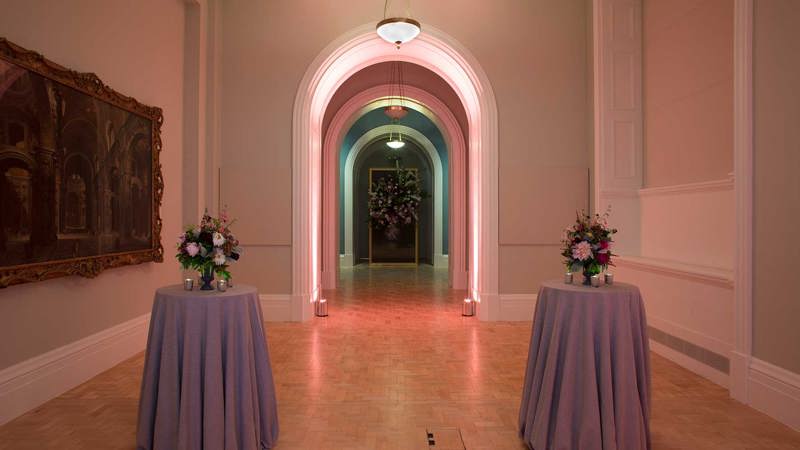 The Trafalgar Room 
Offering natural daylight and stunning views across Trafalgar Square. This versatile event space has integrated AV, providing a creative area for both live and hybrid events.
Venue hire fee for a full day: £4,500 + VAT (09:00 – 17:00)
Picture galleries
Inspire guests with a private talk or tour.
The Sainsbury Wing Theatre
Our 328-seat auditorium, with fully integrated equipment and dedicated AV technicians, is perfect for presentations, conferences, film screenings, award ceremonies and product launches.
Venue hire fees start from £4,000 + VAT
The Monet Meeting Room
Perfect for business meetings or workshops, with natural light and in-built AV equipment.

Theatre style: 75
Boardroom: 38
Cabaret: 40
Venue hire fees start from £750 + VAT
The Gallen-Kallela Meeting Room
Perfect for business meetings or workshops, with natural light and in-built AV equipment.

Theatre style: 30
Boardroom: 20
Cabaret: 15

Venue hire fees start from £500 + VAT
The Turner Meeting Room
Perfect for business meetings or workshops, with natural light and in-built AV equipment.

Theatre style: 25
Boardroom: 10
Cabaret: 10

Venue hire fees start from £400 + VAT
Wilkins Boardroom
Located along the prestigious 'Director's Corridor' and accessible from our West Door entrance. This space has integrated AV equipment and displays paintings from our collection.

Theatre style: 64
Boardroom: 22
Cabaret: 30

Venue hire fees start from £800 + VAT
Former Viewing Room 
Adjacent to the Wilkins Boardroom, the Former Viewing Room is located along the prestigious 'Director's Corridor' and accessible from our West Door entrance. This space has integrated AV equipment and displays a painting from our collection.

Theatre style: 40
Boardroom: 12
Cabaret: 20

Venue hire fees start from £650 + VAT