Rosa's painting is intriguing on many levels. A collection of strange characters busy themselves with mysterious spells in a spooky scene with no particular focal point. There's a lot to look at and to try to understand here. Find out how Cécile interprets this dark image.
This is a YouTube video player. Below the video are the title, view time and description. Below that is a carousel of video thumbnails. Clicking a thumbnail will load and play that video.
About the artist
Cécile B. Evans' multidisciplinary works examine the value of emotion and its rebellion as it comes into contact with ideological, physical, and technological structures. They have recently been on a residency with the National Ballet of Marseille and exhibited a new performance commission at Centre Pompidou, Paris, both part of an ongoing adaptation of the Industrial Era ballet 'Giselle'. Recent selected solo exhibitions include 49 Nord 6 Est - Frac Lorraine, France; Tramway, Glasgow; mumok, Vienna; and Tate Liverpool.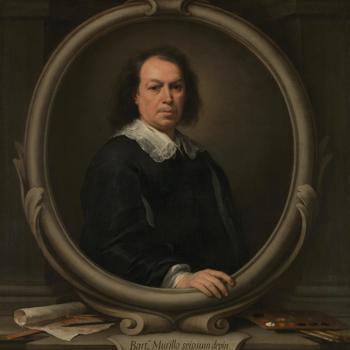 Andy Holden on Murillo's 'Self Portrait'
Take a journey through artist and musician Andy's reflections on self image, illusion, meta-painting and cartoon realities... all in connection to Murillo's 'Self Portrait'.
Harold Offeh on Botticelli's 'Venus and Mars'
Offeh chats to curator Priyesh Mistry about Botticelli's iconic painting in relation to his own artistic practice.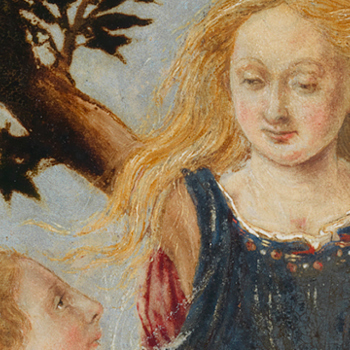 Hanna Tuulikki on Piero del Pollaiuolo's 'Apollo and Daphne'
Hanna shares some new and unconventional ways of looking at and interpreting the subject of this small but powerful painting.