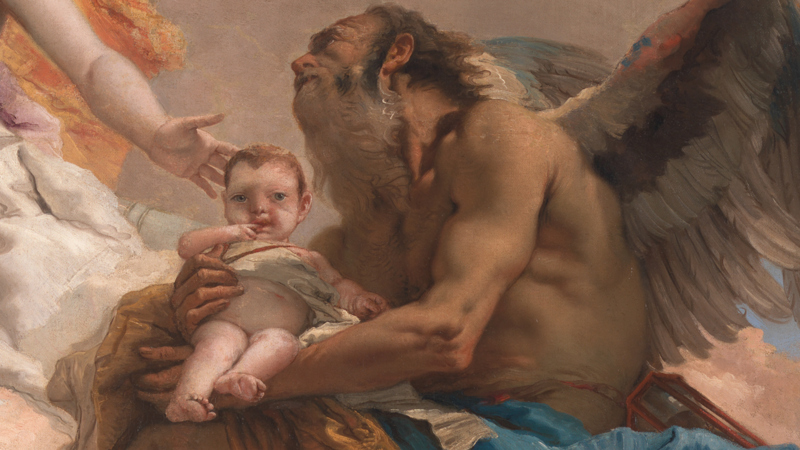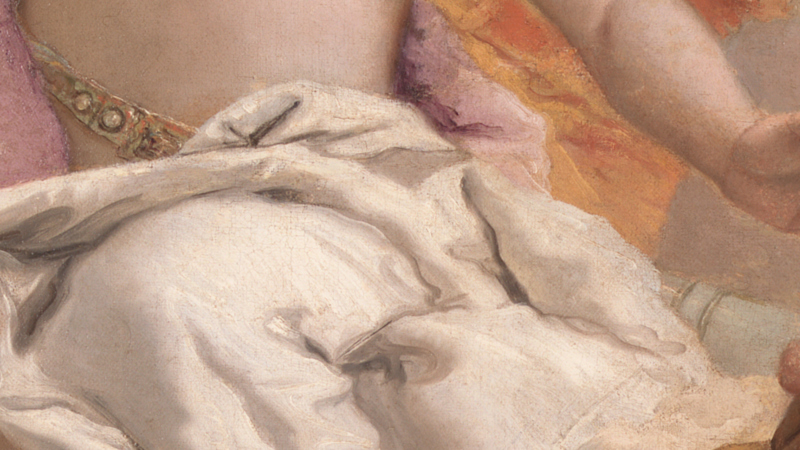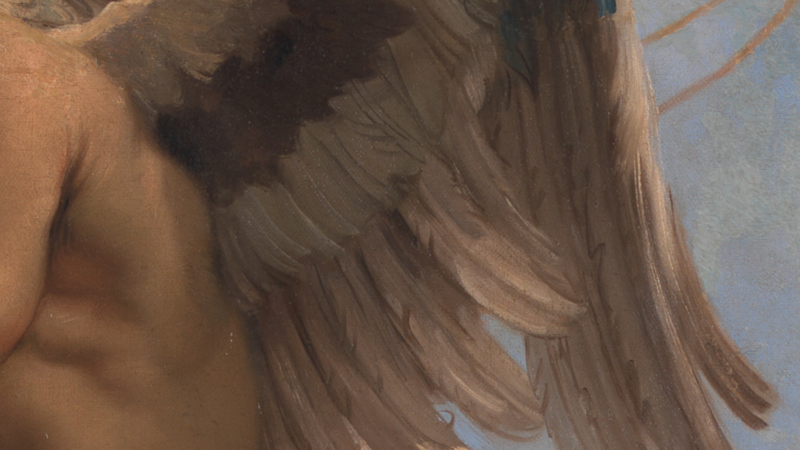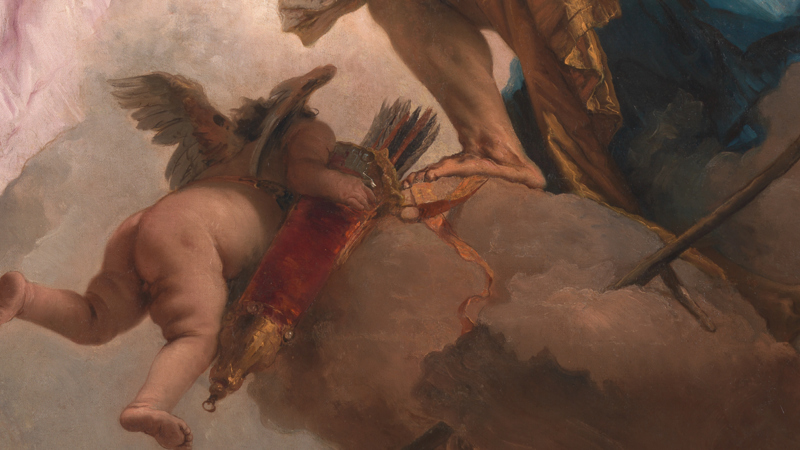 There is something vaguely familiar about the elderly man on bended knee holding the baby. His pose very much resembles one of the Three Kings offering gifts in paintings of the nativity. Veronese's Adoration of the Kings springs to mind.
Tiepolo had a wonderful sensitivity for colour; a characteristic common among Venetian artists including his predecessor Veronese.
Here he uses attractive lilacs, pinks and tangerine to express the light mood of the subject.
For the figure of Time in contrast he's used more sombre tones with the exception of the beautiful blue satin fabric across Time's waist and the touches of colour along the top edge of his left wing and his hour glass.
If we look closely at Time's wings, we can see quite how lose Tiepolo's brushstrokes are. 
Their lightness and fluidity helps to give the feathers texture. These wings, like their elderly owner, are perhaps a little on the ruffled side but they are still impressive and Tiepolo paints their faded grandeur beautifully.
Looking again at the colours used by Tiepolo, the blue used for the sky is particularly attractive. 
The painting's sky would have come alive in the work's original position on the ceiling. The foreshortening of Cupid's toddler legs adding to the illusion that we are looking up at airborne gods and goddesses.