Rome
Fortunately for Rubens, the Duke of Mantua was a busy man, and allowed Rubens to travel and study in other cities.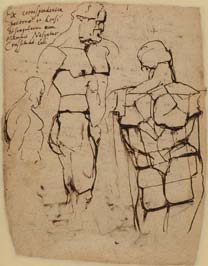 He is known to have visited Florence and Genoa and probably went to Padua, Verona, Treviso, Parma, Bologna and Milan.
The most important destination, however, was Rome.
The Duke had arranged for his young artist to live under the protection of friends while in Rome. Rubens found himself staying at the Villa Medici, which was a palace full of artworks and antiquities.
He also visited the Vatican and other collections in order to draw the most famous classical sculptures.
The immense, muscular bodies of these meticulously studied sculptures quickly began to reappear in Rubens's paintings - look at the bulk of the sleeping hero in Samson and Delilah.
Technique
The most successful living artists were also based in Rome - Caravaggio was working there and Rubens made copies of his works.
He was also one of the first artists to start incorporating elements of Caravaggio's style into his own paintings.
Rubens used his own copies as a library of sources for figures, details and compositions.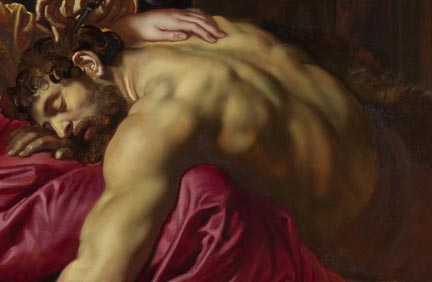 Sometimes he adapted and reworked his sources, sometimes he remained extremely close to them.
In this 'Ecce Homo' for example, he has almost exactly reproduced the torso of a classical centaur as the body of Christ.
Next: Return to Antwerp