Online live tours and workshops for schools
We are taking bookings for online teaching sessions for all year groups during 2020–21
We are taking bookings for online teaching sessions for all year groups during 2020-21
We hope to resume onsite tours and workshops at some point during this academic year, or you can continue to enjoy our activities online. 
For all bookings, please contact schoolbookings@ng-london.org.uk for more information and a booking form.
Online themed tours
These will be in the form of live teaching sessions via Zoom or a similar platform which will allow children to ask questions, give their views and interact.
Tours will last for one hour and you can choose from a selection of themes. See here for available themes. 
Online practical workshops 
Practical workshops will last for one hour and use basic materials which will be agreed with the school in advance.
See here for further information about practical workshops.
Online in-depth sessions
In addition, we are offering the following sessions which give the opportunity for in-depth exploration and ideas for follow-up work:
Make a Story
Suitable for Reception to Year 2
Duration: 60 minutes
Materials required: imagination and simple drawing materials

Journey across the sea with the Queen of Sheba and help create a whole new set of adventures. Where is she going? What should she take with her? What might happen along the way? Through careful looking and exploration, this storytelling workshop will allow students to help shape the narrative and create simple props to use in a final retelling of the story.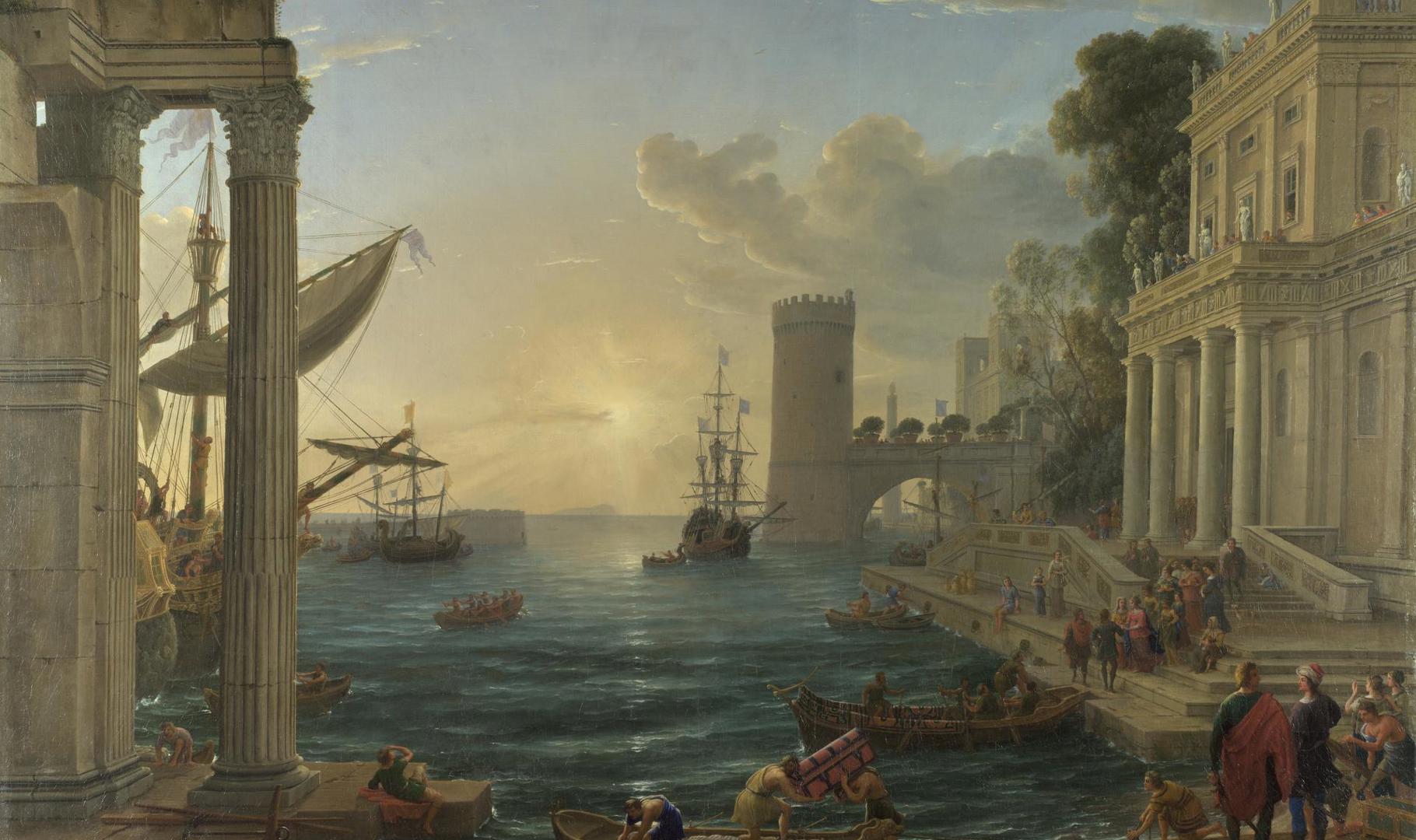 What's the story?
Suitable for Year 3 and above
Duration: 60 minutes
Materials required: imagination
Explore the sights, sounds, and mysteries of Titian's 'Bacchus and Ariadne' in this interactive workshop. Become art detectives and study the painting for clues. Work out the story the artist is trying to tell and make up your own mind about its colourful cast of characters. Students will learn how to tell a story through art by looking, questioning, imagining, and justifying their opinions. They will also get the chance to ask Gallery educators their own questions and start to think about how noisy paintings can be by creating their own soundscapes!
Sketching seasons
Suitable for Year 3 and above
Materials required: A5/A4 paper, coloured wax crayons or pencils, collage paper (newspaper, pages from magazine, coloured paper) glue.
Take a walk through the landscape around Het Steen, the house of the artist Rubens. Experiment with drawing and collage but most of all have fun exercising your creativity. This session will use practical activities to explore and discuss the painting and could act as a springboard to projects in the classroom. 
Who am I?
Suitable for Year 7 and above
Duration 60 minutes
Materials required: pencils or charcoal and pastels if available
How do artists reveal or create someone's identity? In this interactive session we will compare Degas' painting, Helene Rouart in her Father's Study and Ingres' painting, Madame Moitessier; two portraits of women that look so different but were painted only about 30 years apart. Through drawing we will explore how each artist used shape, line and colour. Both women are set in interior spaces and are surrounded by objects. Why these particular objects and what do they tell us about them? Do they tell the truth or try to mislead us?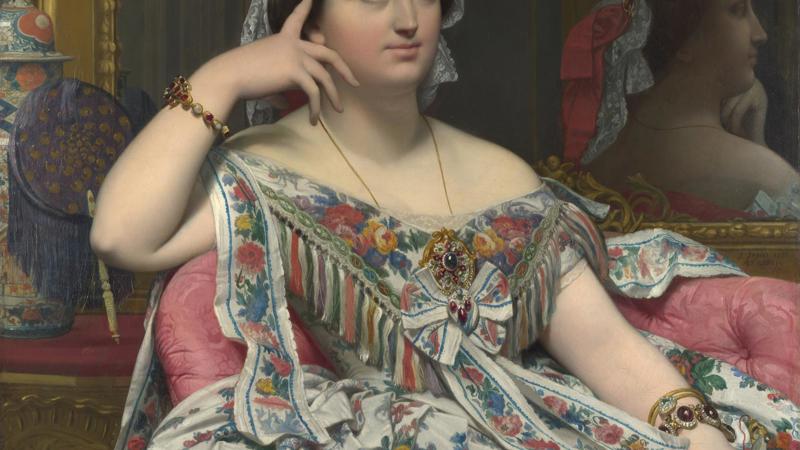 Degas was interested in photography and yet his portrait shows us brushmarks and textures...
... while Ingres' earlier painting looks like a photograph!
Sketchbook skills
Suitable for Year 7 and above
Duration 60 minutes
Materials required: range of drawing pencils plus conte, graphite, pastels or similar
This session is designed to build confidence and encourage students to develop the skills to record, review and reflect in a meaningful, creative way using sketchbooks. Looking carefully at 2 –3 focus paintings students will be guided through a variety of traditional and contemporary drawing techniques using a wide selection of drawing materials. Throughout students are encouraged to enjoy looking, to look carefully, to reflect on their own visual literacy and to enter all activities without fear. The session will also include examples and suggestions for further work developing individual ideas.