Attending one of our CPD days is a great way to start a Take One Picture project. The course offers teachers the opportunity to learn about the focus painting from Gallery experts, to explore it in depth with their peers, and to develop techniques and ideas for using paintings as a resource for curriculum-based learning.
2021 focus painting: The Finding of Moses
The focus painting for 2021 is The Finding of Moses by Orazio Gentileschi. In this huge painting, we are shown a new telling of an old story – a celebration of hope, kindness, and the beginning of a great journey, all told through the actions of women. Gentileschi updated the story for a 17th-century audience to celebrate the start of a new life. 
Online sessions (Autumn Term 2020 and February 2021)
This year, our CPD sessions during Autumn Term 2020 and 12 February 2021 will be held online. 
Our 2.5 hour online CPD sessions offer the opportunity to:
Learn about the Take One Picture programme, with tips on project planning and submission
Investigate strategies for developing pupils' skills and confidence in responding to paintings, focussing on looking, questioning, storytelling and drawing
Learn about the focus painting and artist from Gallery educators
Receive a link to all PowerPoints and classroom resources shown, and a high-resolution image file of the focus painting
Session cost: £45
Session timing: 4-6.30pm (including short breaks) 
Book tickets to online CPD - Autumn Term 2020

Book tickets to online CPD - 12 February 2021

Onsite sessions (Spring Term 2021)
Currently, we plan to hold Spring Term sessions onsite, but we will keep this under review. If these sessions cannot be held onsite, we will refund your ticket and offer the option of signing up to a replacement online session.
Our full day onsite CPD sessions provide all of the above, plus:
Experience our collection first-hand with in-Gallery talks and activities
Further explore the pedagogy and practice of using a painting as a rich context for learning across the curriculum
Investigate links between the painting and contemporary artistic practice with one of our Gallery artists.
Network with teachers from across the UK
Receive a high-resolution poster of the focus painting
Session cost: £90
Session timing: 10am-3.30pm (including registration and lunch break)
Book tickets to CPD - Spring Term 2021
If you have any questions, please contact: takeonepicture@ng-london.org.uk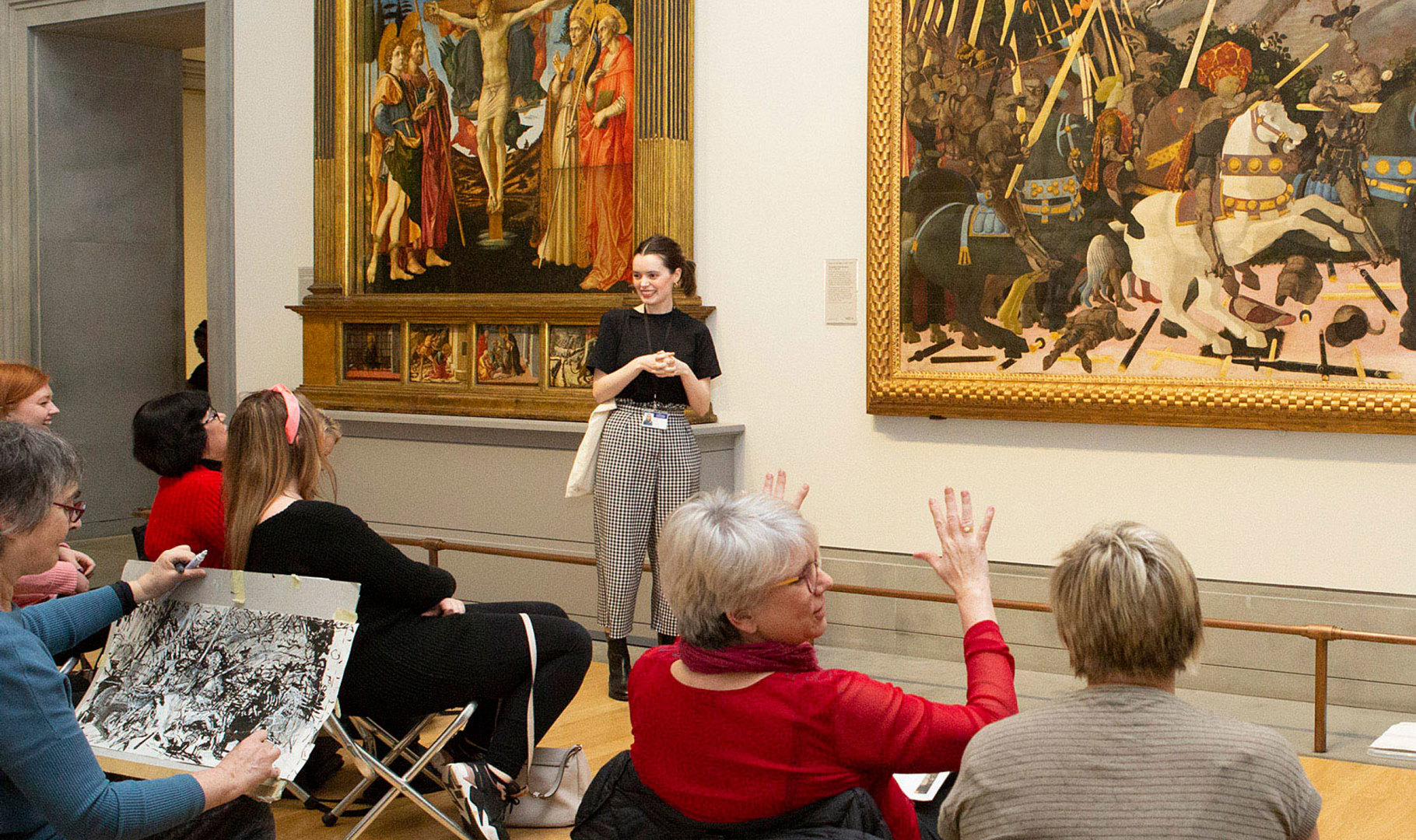 What teachers have said
Hear what teachers have said previously about our CPD days: 
"A very useful day and a vital part of the TOP process. I would find it a lot more challenging taking part without attending these days!"
"Extremely informative with excellent use made of expert knowledge. Huge amount of inspiring and practical ideas/starting points to take back to school."
"Definitely left feeling confident with the knowledge I had gained and the approaches that can be used for cross curricular learning."
"Fantastic. Very high quality and inspirational. Lovely to have the freedom to explore a painting with the children, learn more about it and see the creativity that it inspires."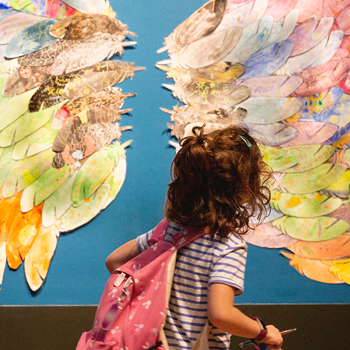 All you need to know about our Take One Picture programme and exhibitions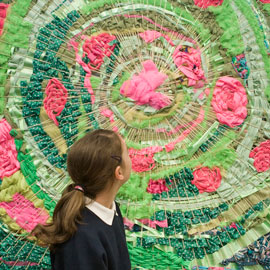 Past exhibitions
Browse the paintings which have previously featured in Take One Picture and see some of the works they've inspired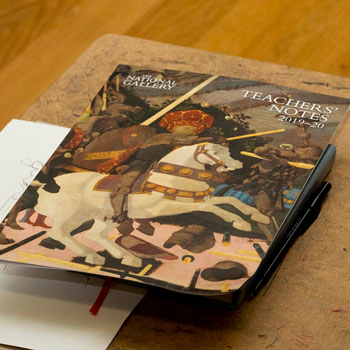 Handy resources for teachers about our Take One Picture focus paintings