Medieval and Early Renaissance painting
Test your knowledge of Western painting from 1250 to 1500
About
Join Siân Walters and Christina Bradstreet for a smorgasbord of festive fun. Expect some tricky questions, picture rounds and playful teasers. Are you up for the challenge?
This is suitable for those who have attended our 'Stories of art' course or who are familiar with Medieval and early Renaissance painting.
This is a repeat of last year's quiz, so no cheating!
Your quizmasters
Siân Walters is an art historian and director of Art History in Focus. She teaches Module 1250-1400 on our 'Stories of art 'course. In addition to her work for the National Gallery and the Wallace Collection, she lectures for The Arts Society and leads specialist art tours abroad. Siân was a lecturer at Surrey University for many years and has worked in France and Venice. Her specialist areas of research are 15th- and 16th- century Italian painting, Spanish art and architecture, Flemish and Dutch painting and the relationship between art and dance.
Dr Christina Bradstreet is our Courses and Events Programmer. She is the author of 'Scented Visions: Smell in 19th-century art'. Her passion is promoting adult engagement with art and art history through innovative teaching approaches, including pioneering work in the field of art and mindfulness.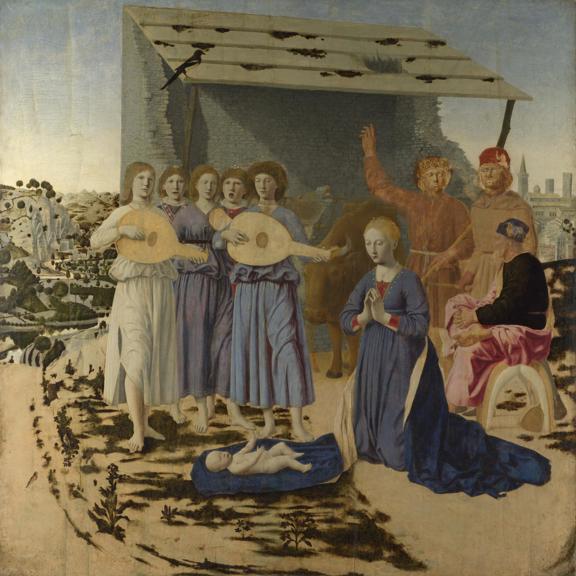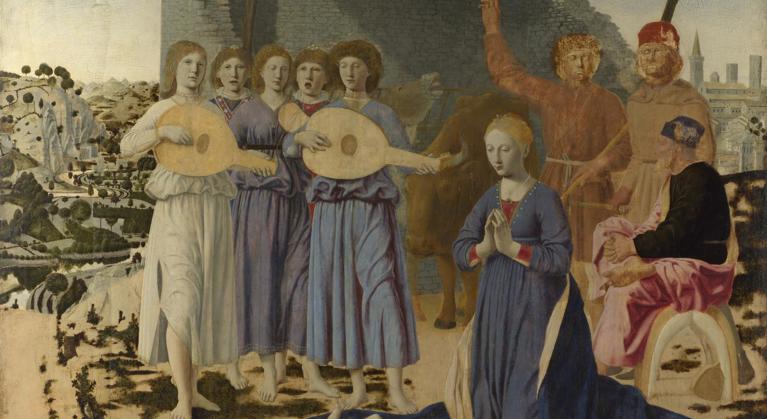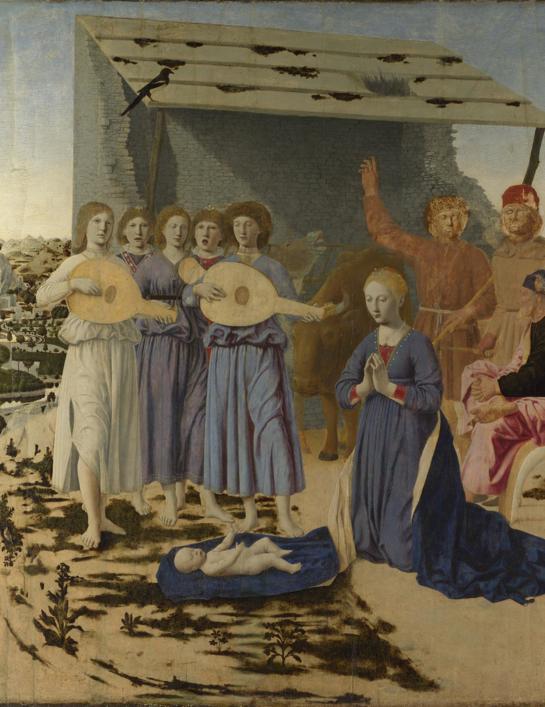 Talks & conversations
Stories of art: Online Christmas quiz
Medieval and Early Renaissance painting
Test your knowledge of Western painting from 1250 to 1500
Online tickets
This is an online quiz, hosted on Zoom. Please book a ticket to access the event. Only one ticket can be booked per account.
You will be emailed an E-ticket with instructions on how to access your online events, films and resources via your National Gallery account.
Bookings close one hour before the event begins.