A contemporary take
Develop your creative skills in a thematic session drawn from our collection and beyond
About
Sketchbook Saturdays are morning-long creative sessions with the aim of exploring the various ways in which artists have approached their own image making.
Suitable for beginners as well as those wanting to improve their current skills, each month we explore a particular theme or subject through practical activities based upon the art and artists found in our collection.
From drawing techniques and materials, to the ways that artists today have taken inspiration from the past, develop your own toolkit of ideas for making art at home.
Titled 'A contemporary take', artist Bethan Durie leads this hands-on session investigating the objects found within National Gallery paintings and contemporary artworks. Participants will transform images and drawings into three-dimensional objects and back again, in an exploration of shape, shadow and colour.
Come prepared with an open mind to make original art and materials to work in both 2D and 3D.
Your tutor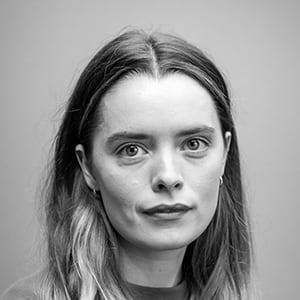 Bethan Durie is one of our Gallery Educators. After completing an MA at the Royal College of Art, she went on to work in the learning departments of the Victoria & Albert Museum, Garden Museum, and most recently with us at the National Gallery. Her specialisms include design, contemporary illustration, and printmaking.
Further details
This session will last 1.5 hours.
Sessions take place is small group sizes online, allowing you to interact with the artist and each other, and share your work for discussion.
We encourage you to have as many of the materials listed in advance as possible, to make best use of the time:
A5 paper
A drawing pencil
Coloured pencils or wax crayons
Heavy paper or card (for construction)
Masking tape
Scissors
Modelling clay
Creative sessions
A contemporary take
Develop your creative skills in a thematic session drawn from our collection and beyond
Fully booked
This event is now fully booked. Sign up for our email updates to be the first to hear about similar events.