Mindfulness sessions
Immerse yourself in one painting in these free morning mindfulness sessions
About
Join mindfulness and wellbeing practitioner Karly Allen and immerse yourself in the calming environment of the Gallery.
Take time to reflect, restore, and feel the creative wellbeing of mindfulness.  
Justus of Ghent and Workshop 'Music'
Mark the opening of the new Pesellino exhibition by spending some mindful moments in the Italian Renaissance Lower Galleries.
Explore the aspects of balance and harmony in this allegory of music, and experiment with finding moments of contentment through observation of colour, shape and line.  

Claude's 'A Seaport'
Take time to pause in Room 31 and look up: this session invites you to absorb the light and colours of a sunlit seascape. 

George Stubbs'  'Whistlejacket'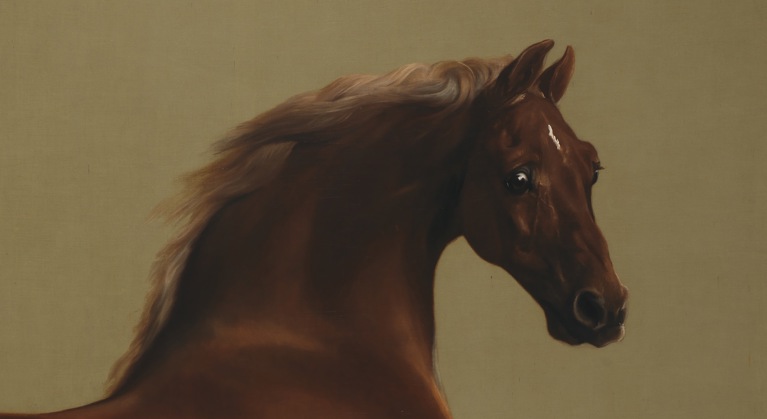 An opportunity to look closely at one painting, moving with mindfulness between areas that offer a highly detailed representation of the world, and others that suggest abstract space. How do we experience these transitions, in the painting and in ourselves? 

Your tutor
Karly Allen has 25 years' experience of designing and facilitating art engagement programmes for museum collections, with a focus on the art of close looking. Karly enriches her teaching with her training as a mindfulness teacher and drawing practitioner. Through her work with Limina Collective, she contributes to the emerging international field of mindfulness in museums.

Supported by
The John Armitage Charitable Trust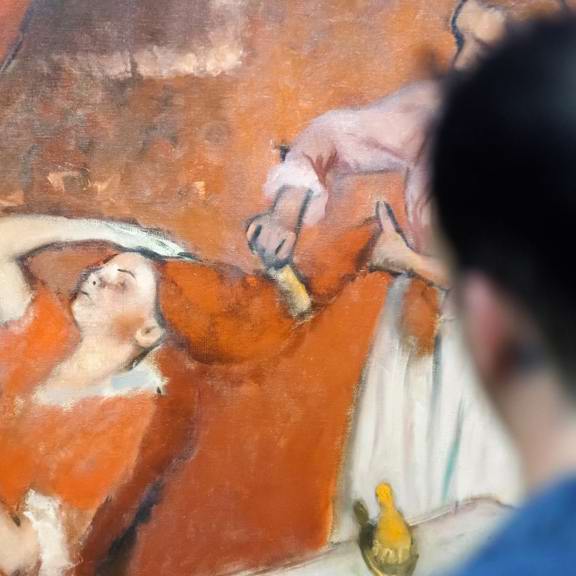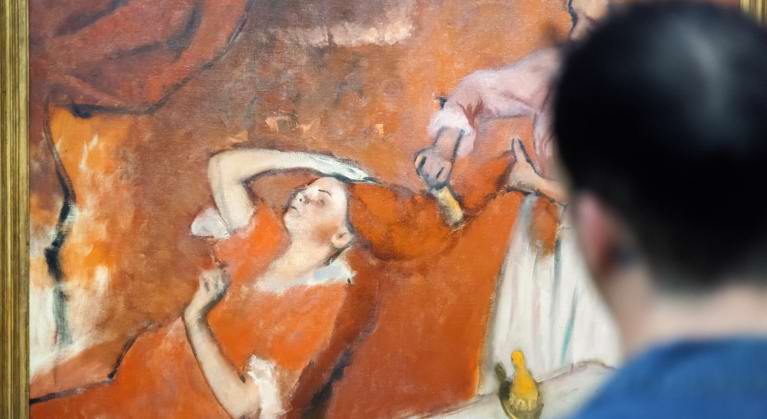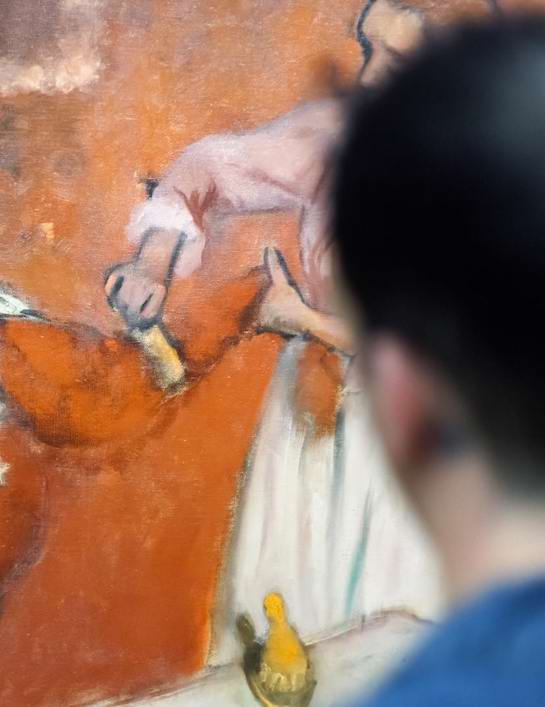 Talks & conversations
Mindfulness sessions
Immerse yourself in one painting in these free morning mindfulness sessions
Free
Although this event does not require booking, you will need to book a free Gallery entry ticket to gain admission to the National Gallery. We encourage you to book ahead of your visit.
Please note, Gallery entry does not guarantee admission to this event. Places are available on a first come, first served basis.