Chloe Aridjis in conversation with Daisy Lafarge
Two creative writers of today discuss the synergy between art history and their own work
About
The art and artists of the National Gallery collection have often served as the source creative and artistic responses. Whilst the majority of writing about artists remains biographical, a number of authors and poets working today respond to and reimagine art history, in order to tell their own stories.
Organised in collaboration with London Review Bookshop, across two events we invite writers to present recent work and explore each other's ideas, personal experiences of, and inspiration taken from art.
In this event, writer Chloe Aridjis explores her book, 'Asunder', the story of Marie, a museum guard at the National Gallery, for whom life and art begin to overtake each other in surreal and unsettling ways.
Daisy Lafarge also discusses her debut novel 'Paul', whose protagonist runs an eco-farm in France called Noa Noa, named for his adventures in Tahiti. The parallels between the character and his namesake Paul Gauguin lead us to question our understandings about the artist's life.
Speakers
Chloe Aridjis was born in New York and grew up in the Netherlands and Mexico. She is the author of three novels, 'Book of Clouds', which won the Prix du Premier Roman Etranger in France, 'Asunder', and 'Sea Monsters', winner of the 2020 PEN/Faulkner Award. Chloe writes for various art journals and was co-curator of the Leonora Carrington exhibition at Tate Liverpool. In 2014 she was awarded a Guggenheim Fellowship.
Daisy Lafarge was born in Hastings and studied at the University of Edinburgh. Her poetry collection 'Life Without Air' (Granta Books, 2020) was shortlisted for the T. S. Eliot Prize. Her visual work has been exhibited in galleries such as Tate St Ives and Talbot Rice Gallery, Edinburgh. Her debut novel 'Paul', also with Granta and released in August, was awarded a pre-publication Betty Trask Award in 2019.

Books by the authors are available to purchase via London Review Bookshop.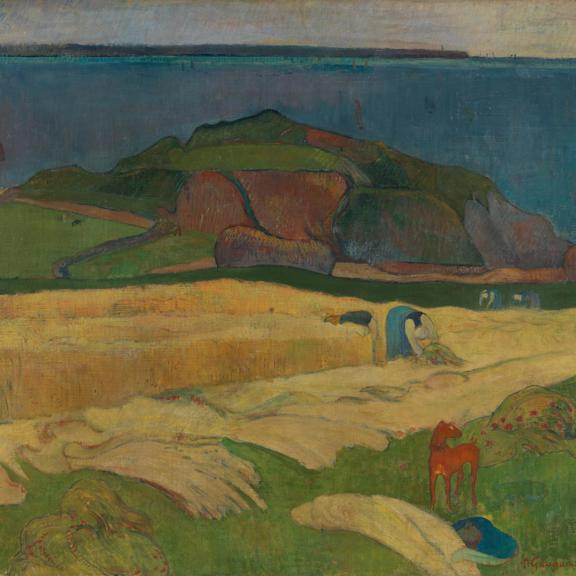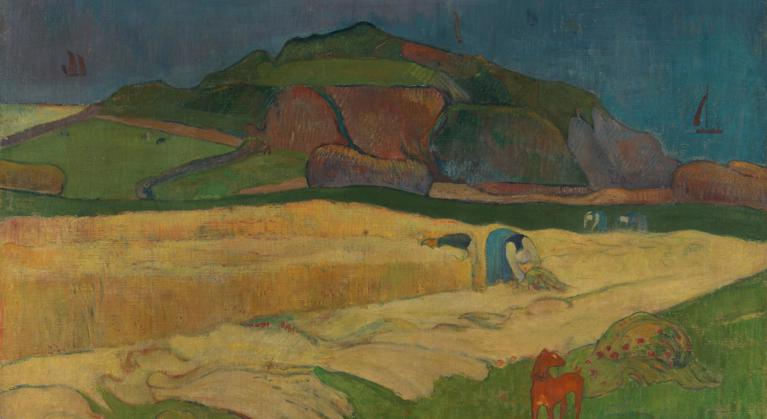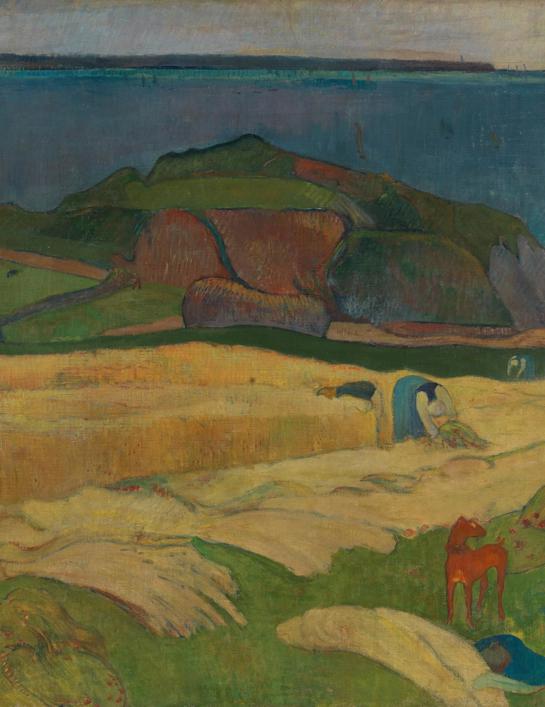 Talks & conversations
National Gallery summer book series
Chloe Aridjis in conversation with Daisy Lafarge
Two creative writers of today discuss the synergy between art history and their own work
Tickets (free)
This is an online talk, hosted on Zoom. Please book a ticket to access the event. Only one ticket can be booked per account.

You will be emailed an E-ticket with instructions on how to access your online events, films and resources via your National Gallery account.
Bookings close one hour before the event begins.