Drop-in gesture drawing
Join in with a large-scale practical drawing activity
About
Artists have long experimented with mark-making by attaching a pencil or piece of charcoal to a stick to create a drawing tool.
Join us in Room 32 and take inspiration from the paintings, or even draw from each other, and contribute your gestural line drawings to a large floor-based collaborative work of art.
Artist Rachel McGiven is present to provide tips and ideas.

Your tutor
Rachel McGivern is a visual artist exploring hands-on processes and everyday materials. She is interested in tactile exploration, play and design. She collaborates on participatory projects with arts charities and galleries including Bow Arts, Create, Kettle's Yard and MK Gallery.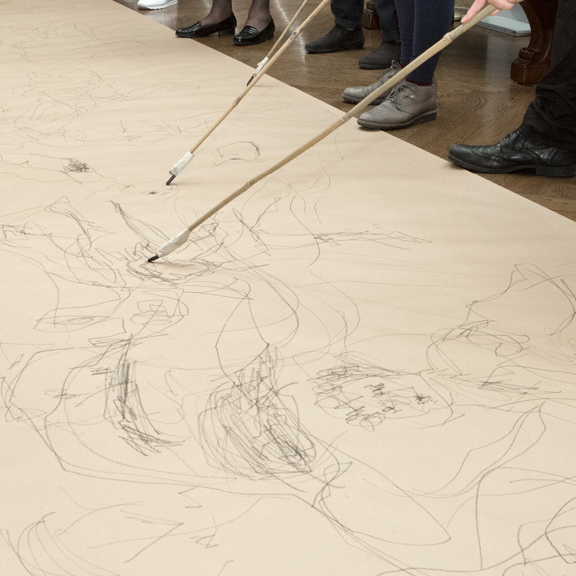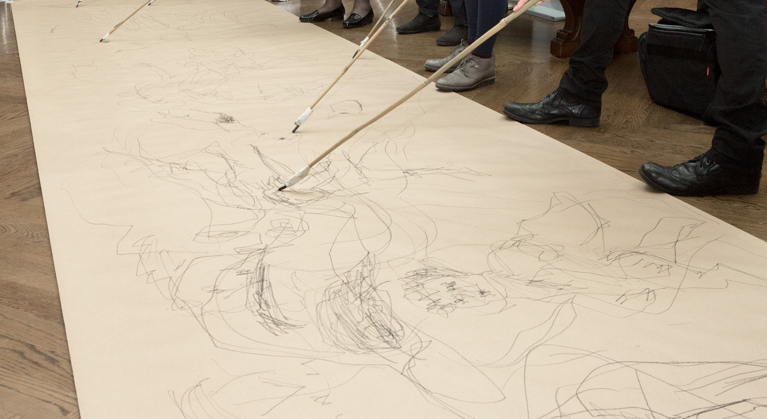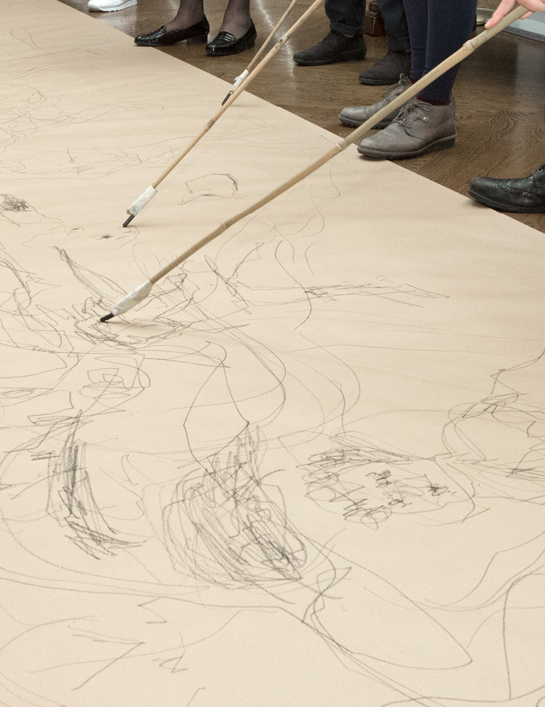 Creative sessions
Drop-in gesture drawing
Join in with a large-scale practical drawing activity
Drop-in workshop
Free
This workshop is available on a first come, first served basis. Places are limited to 30 participants at one time.
Although you do not need to book this workshop, you will need to book your free Gallery entry ticket to gain admission to the National Gallery.
Please arrive in good time to access the building and find the event.