Zadie Xa and Benito Mayor Vallejo
Experience a live performance combining painting, costume and sound
About
"All bodies that vibrate change are seen as a threat."

Scorpion brings together painting, live performance, costume and sound to tell a story of how disobedience, subterfuge, trickery and masquerade are embodied by characters to challenge the status quo, defy convention and seek alternative outcomes while providing protection to survive the dangers of this world.
Presented by Zadie Xa and Benito Mayor Vallejo, the performance considers the trickster archetype as it appears in mythology, folklore and popular culture.
Zadie Xa and Benito Mayor Vallejo
Zadie Xa and Benito Mayor Vallejo have been collaborating since 2006. They make performances, films, paintings, sculptures and hand-sewn costumes, drawing on a range of characters and imagery sourced from music, digital space, fashion, global mythologies and art history. Their work together has been informed by Xa's experiences within the Korean diaspora, as well as the environmental and cultural context of the Pacific Northwest.

Credits
Artistic Direction by Zadie Xa
Painting installation by Benito Mayor Vallejo and Zadie Xa
Costumes designed and produced by Manuel Vadillo with Zadie Xa, featuring Goom Heo SS22 knit pleated top and SS22 square pleated leggings
Choreographed and performed by Jia-Yu Corti and Yumino Seki
Original music and score by Sophie Mallett with janguu and woodblock excepts by Jihye Kim
Sound mix and mastered by Steve Wyatt
Wigs by Wigchapel
Special acknowledgment and appreciation to Paloma Proudfoot, Goom Heo, Monica Caudri and Money Wang
This project has been developed by the artists with the support of the Canada Council for the Arts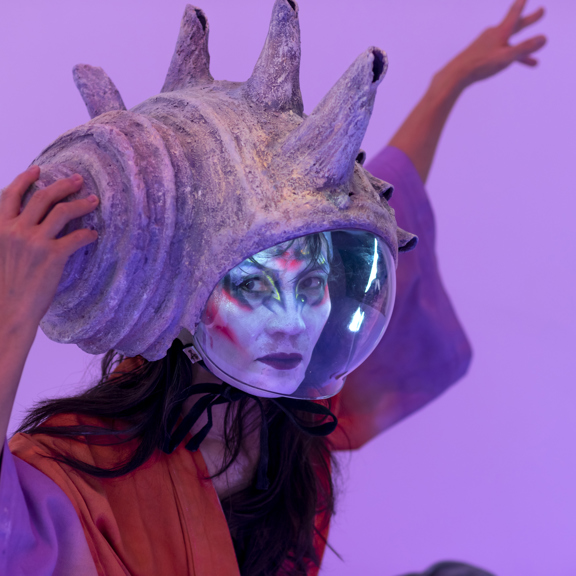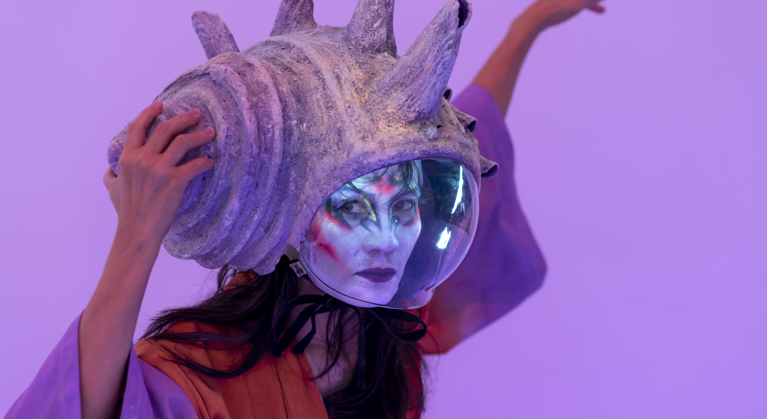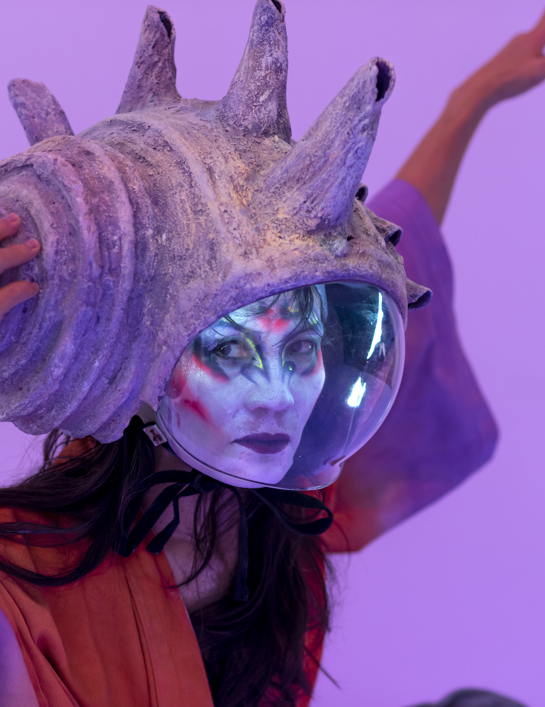 Music & performance
Zadie Xa and Benito Mayor Vallejo
Experience a live performance combining painting, costume and sound
Fully booked
This event is now fully booked. Sign up for our email updates to be the first to hear about similar events.