Take one picture: Wright of Derby's Experiment on a Bird in the Air Pump
Learn about the painting which inspired this year's Take One Picture exhibition
About
Caroline Smith discusses Joseph Wright of Derby's painting of a science experiment in the Age of Enlightenment and explains how it inspired school children taking part in Take One Picture 2019.
Supported by Elizabeth and Daniel Peltz OBE
Speaker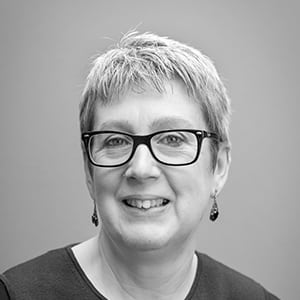 Caroline Smith is our Programmer for Schools and Teachers and has lectured at the Gallery since 2003. She studied at the University of London, specialising in Early Italian Renaissance art. Her work has included teaching art history and developing learning programmes for a range of institutions.
Talks & conversations
Take one picture: Wright of Derby's Experiment on a Bird in the Air Pump
Learn about the painting which inspired this year's Take One Picture exhibition
Free
Spaces are limited and allocated on a first-come, first-served basis.