Postcards from Venice: Canaletto and the Grand Tour
Ed Dickenson takes a trip down the Grand Canal
About
Canaletto made his name as the quintessential painter of Venice for an overseas audience.
On this lunchtime talk, join Gallery Educator Ed Dickenson for a trip down the Grand Canal and learn about Canaletto, his paintings, and their importance to those on the original aristocratic gap year: the Grand Tour.

Speaker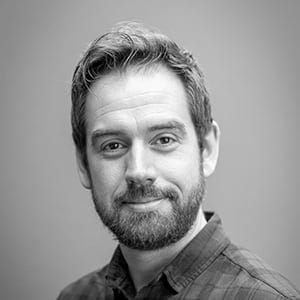 Ed Dickenson is a Gallery Educator who started his teaching career in Japan before teaching in primary schools across London for a number of years. He has since worked in learning teams for Kensington Palace, Ben Uri Gallery, and the Horniman Museum in London.
Supported by
Supported by Elizabeth and Daniel Peltz OBE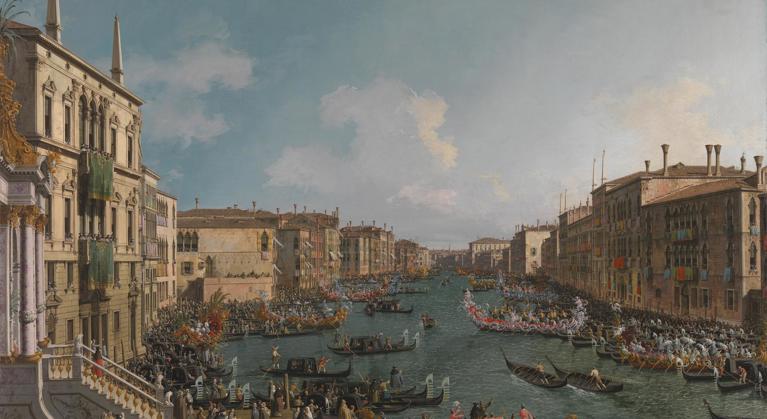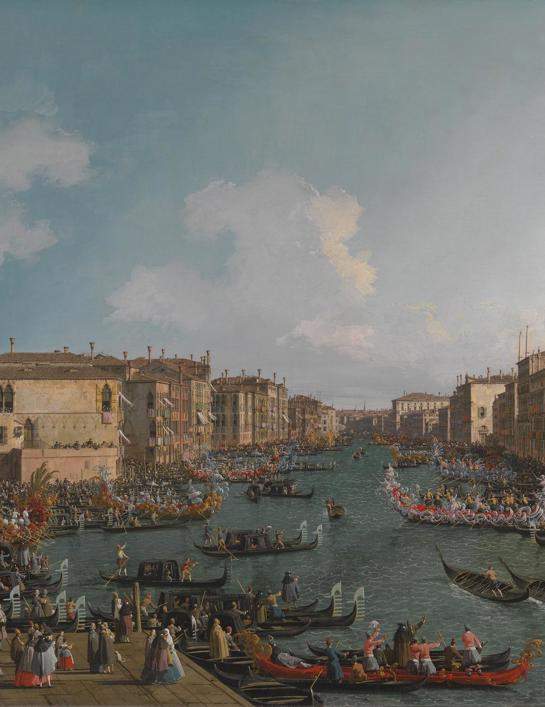 Talks & conversations
Postcards from Venice: Canaletto and the Grand Tour
Ed Dickenson takes a trip down the Grand Canal
Free admission
This talk is available on a first come, first served basis. Please note, places are limited.
Although you do not need to book this workshop, you will need to book your free Gallery entry ticket to gain admission to the National Gallery.
Please arrive in good time to access the building and find the event.