Bauble making
A creative workshop using recycled materials to make special tree decorations inspired by the Gallery
About
This winter, join Gallery Educator and artist Jenny Staff for a craft workshop to make beautiful tree decorations out of recycled materials.
We will be using a range of recycled images of works from the National Gallery to produce a handcrafted bauble that you can take home. A wish for the world can be placed inside each bauble.
Come celebrate with us at an easy-to-attend, drop-in class in the unique Gallery setting.
All are welcome.
Your tutor
Gallery Educator and artist Jenny Staff is a Brighton-based walking and drawing artist who makes process-based works often linked to the natural world and its interaction with our own internal landscape, using the medium of walking, drawing, and using found objects to create assemblages. She is fascinated by materials, experimenting, and playing, and she loves to work with different audiences to create accessible, playful creative events that often involve slowing down, meditative actions, and a focus on compassionate, sustainable practices.

Supported by
The John Armitage Charitable Trust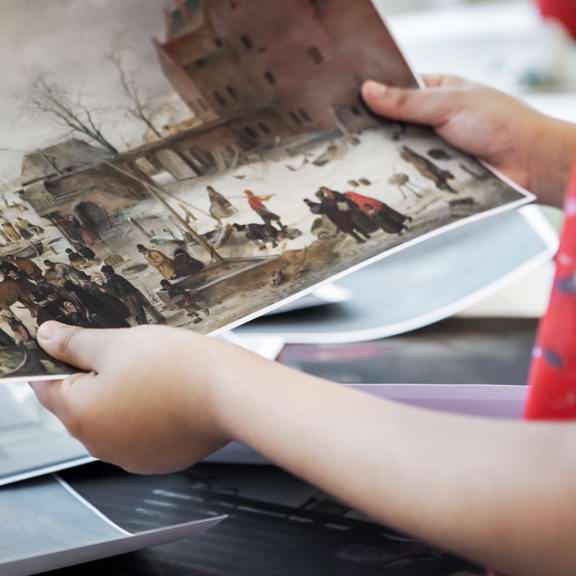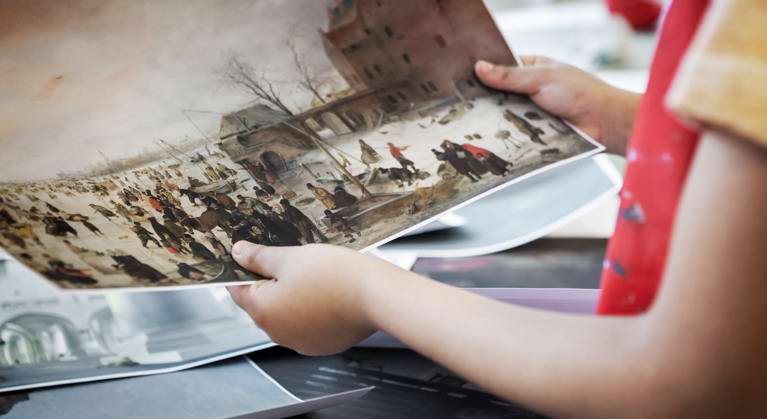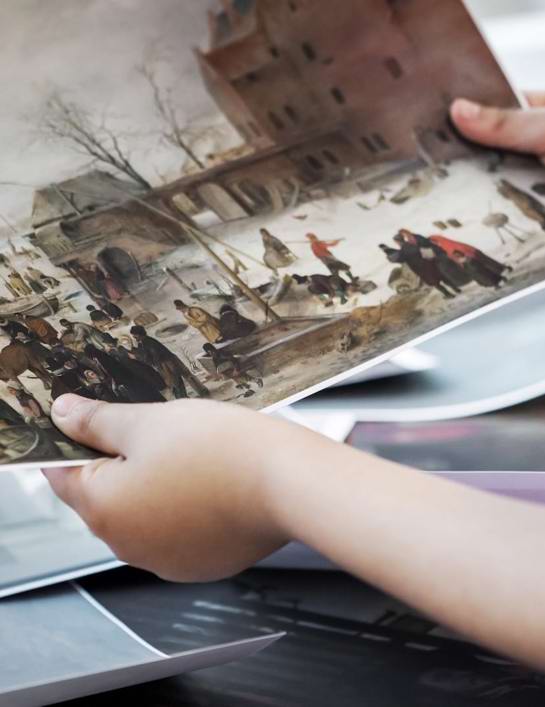 Creative sessions
Bauble making
A creative workshop using recycled materials to make special tree decorations inspired by the Gallery
Free
Although this event does not require booking, you will need to book a free Gallery entry ticket to gain admission to the National Gallery. We encourage you to book ahead of your visit.
Please note, Gallery entry does not guarantee admission to this event. Places are available on a first come, first served basis.