Florence Peake
Figurative painting and performance is combined in this new work by Florence Peake
About
Large, exuberantly painted canvasses are folded, dragged, and suspended by five dancers, moving between flat and sculptural forms and theatrical elements of concealment and revelation.
'Factual Actual' extends what painting can do and its relationship to movement, up-ending the static representation often found in Western museum collections through chaotic shifts and ever-changing compositions.
Please note these performances will take place in Room 31 and not Room 8 as previously advertised.

Florence Peake
Florence Peake is an artist who makes solo and group performance works intertwined with a visual art practice. Peake produces movement, interactive sculpture, paintings that use the whole body's physicality, text, film and drawings through an approach which is at once sensual and witty, expressive and rigorous, political and intimate. Their painting practice comes together with sculpture and performance in a reciprocal nature: engaging in a shared dialogue and creating interrelations between dancers, audiences and sites.

Credits
Performers
Temitope Ajose-Cutting
Iris Chan
Katye Coe
Rosalie Wahlfrid
Natifah White
Producer
Supported by Richard Saltoun Gallery, London, Wainsgate Dances, La Becque Résidence d'artistes and Sigrid and Stephen Kirk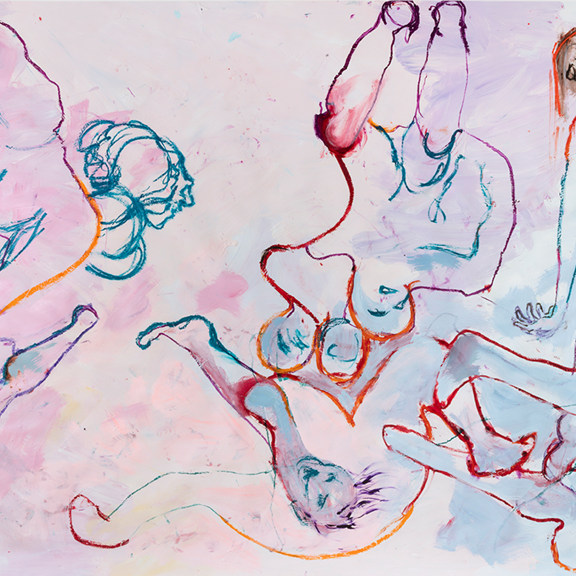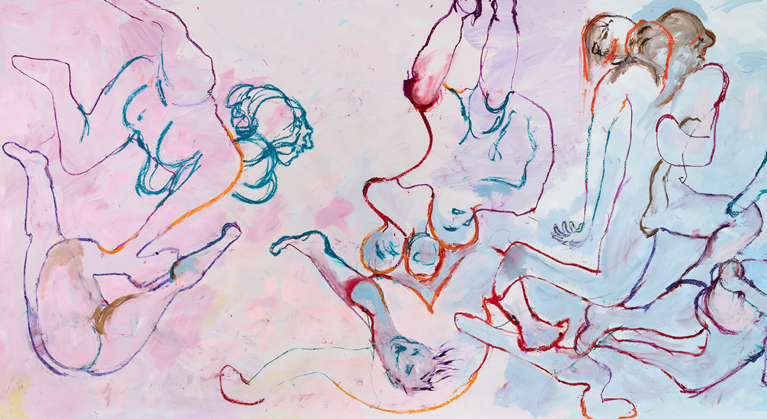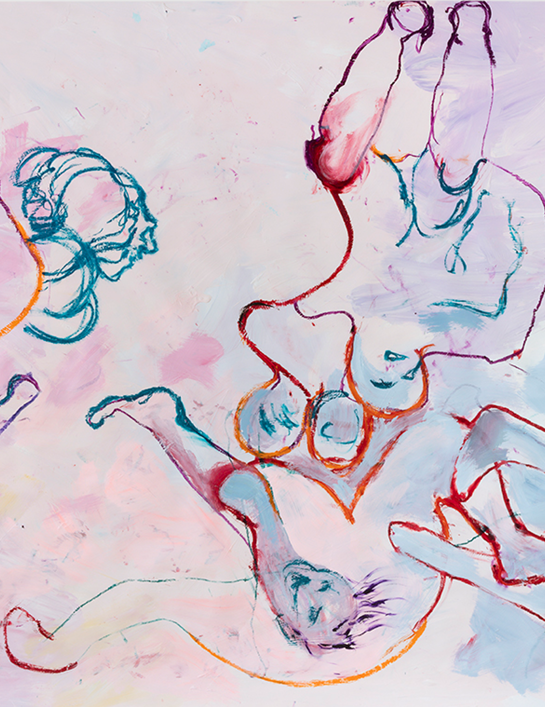 Music & performance
Florence Peake
Figurative painting and performance is combined in this new work by Florence Peake
Fully booked
This event is now fully booked. Sign up for our email updates to be the first to hear about similar events.