Tintoretto
Celebrate the 500 year anniversary of Jacopo Tintoretto's birth and learn more about his painting, Christ washing the Feet of the Disciples
About
Tintoretto's first biographer Giorgio Vasari harshly criticised the artist for his lack of artistic discipline and draughtsmanship; but the Venetian painter showed controlled use of drama in Christ washing the Feet of the Disciples, which originally hung in the church of San Trovaso in Venice.
Was Vasari wrong after all? Join our Facebook Live on 19 September at 9.15am to find out.

Speaker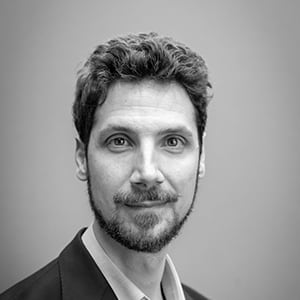 Dr Carlo Corsato is a Gallery Educator. Experienced in adult education, he teaches at Morley College and has lectured at the Courtauld Institute and University of St Andrews. He is passionate about history, digital technologies and audience engagement. His publications include 'Lives of Titian' and 'Lives of Tintoretto'.
Join the conversation
Like us on Facebook and explore the story of European art, masterpiece by masterpiece.
Subscribe to our YouTube channel and discover the stories behind the world's greatest paintings and artists.
Talks & conversations
Tintoretto
Celebrate the 500 year anniversary of Jacopo Tintoretto's birth and learn more about his painting, Christ washing the Feet of the Disciples
How to watch
The broadcast will be shared on the National Gallery's Facebook page. It can be watched live on Facebook and a replay version will be available on the channel afterwards.