Members' talk and Q&A
Curator of 'Dürer's Journeys', Susan Foister, introduces the exhibition
About
Join Susan Foister, our Deputy Director and curator of the upcoming Credit Suisse Exhibition: Dürer's Journeys: Travels of a Renaissance Artist, for an introduction to the exhibition.
Through paintings, drawings, prints, and letters, the exhibition will follow Dürer's travels across Europe, bringing to life the artist himself, and the people and places he visited.
Charting his journeys to the Alps, Italy, Venice and the Netherlands, the exhibition will explore how Dürer's travels sparked an exchange of ideas with Netherlandish and Italian Renaissance artists, fuelled his curiosity and creativity, and increased his fame and influence across Europe.
After the talk, Susan will be happy to answer questions you may have in a live Q&A.
Speaker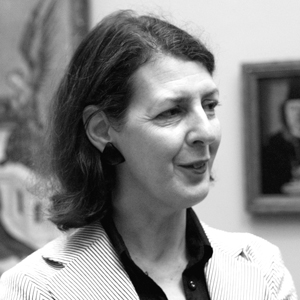 Dr Susan Foister is Deputy Director and Curator of Early Netherlandish and German Painting at the National Gallery. She has curated and co-curated a number of exhibitions at the National Gallery on early Northern and British painting, on subjects ranging from Van Eyck, Dürer, Gossaert and German stained glass to Gainsborough, Stubbs, the Pre-Raphaelites and Landseer.
Talks & conversations
Curator's introduction: The Credit Suisse Exhibition: Dürer's Journeys
Members' talk and Q&A
Curator of 'Dürer's Journeys', Susan Foister, introduces the exhibition
Tickets
This is an online talk, exclusive to Members, hosted on Zoom. Please book a ticket to access the event. You will receive a link to access the event in your email confirmation.

Not a Member?
Discover a year of inspiring art and enjoy free entry to all our paid exhibitions.