Members' talk and Q&A
Christopher Riopelle, curator of 'Conversations with God', introduces the exhibition in this Members' exclusive talk
About
Join Christopher Riopelle, The Neil Westreich Curator of Post 1800 Paintings, for an introduction to our new exhibition, Conversations with God: Jan Matejko's Copernicus.

Jan Matejko's (1838–1893) epic painting 'Astronomer Copernicus' unites two of Poland's most famous figures.
On loan from Kraków's historic Jagiellonian University, one of Europe's oldest founded in the 14th century, this is the first time that we've exhibited a painting by a Polish artist.
Despite being largely unknown outside his homeland, Matejko is regarded as the national painter of Poland. His huge paintings, showing iconic events from Polish history, are part and parcel of Poland's national identity.
This painting celebrates one of the most important names in the history of science, Polish mathematician and astronomer Nicolaus Copernicus (1473—1543); known for his theory, published in 1543, which proposed the solar system with the sun at its centre and the planets orbiting around it.
Your speaker
Christopher Riopelle is the Neil Westreich Curator of Post 1800 Paintings. He previously held curatorial positions at the Philadelphia Museum of Art and the J. Paul Getty Museum, California. He has curated many exhibitions, including 'Gauguin's Portraits' (2019), 'Sorolla: Spanish Master of Light' (2019), 'Thomas Cole: Eden to Empire' and 'Ed Ruscha: Course of Empire' (2018), and 'Australia's Impressionists' (2017).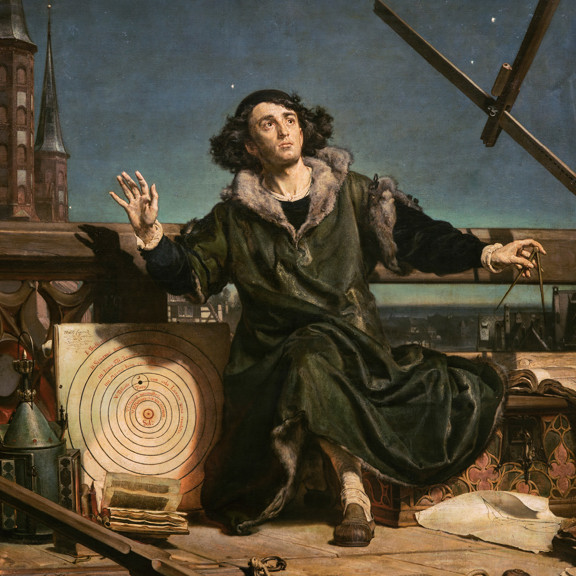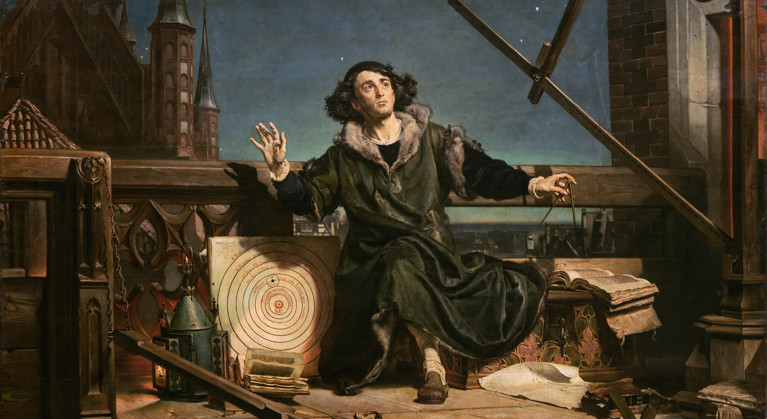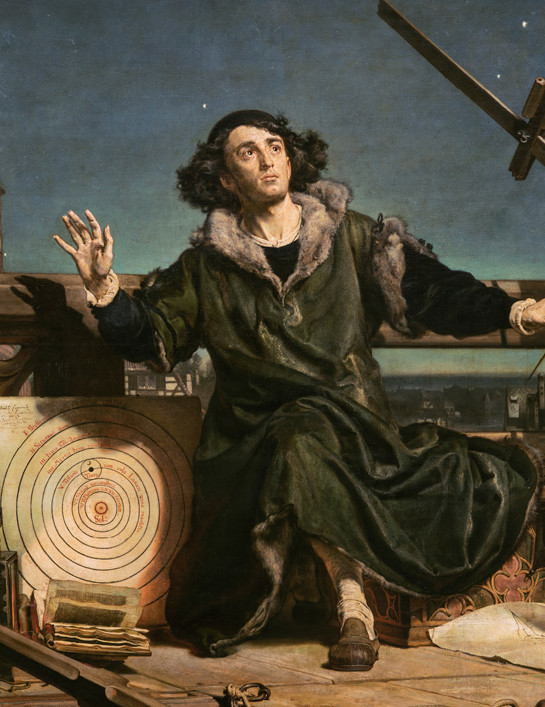 Talks & conversations
Curator's introduction: Conversations with God: Jan Matejko's Copernicus
Members' talk and Q&A
Christopher Riopelle, curator of 'Conversations with God', introduces the exhibition in this Members' exclusive talk
Tickets for Members
This is an online talk, exclusive to Members, hosted on Zoom. Please book a ticket to access the event. You will receive a link to access the event in your email confirmation.

Not a Member?
Discover a year of inspiring art and enjoy free entry to all our paid exhibitions.