A point of view: Exploring still life
Develop your creative skills in a thematic session drawn from our collection and beyond
About
Sketchbook Saturdays are morning-long creative sessions with the aim of exploring the various ways in which artists have approached their own image making.
Suitable for beginners, as well as those wanting to improve their current skills, each month we explore a particular theme or subject through practical activities based upon the art and artists found in our collection.
From drawing techniques and materials, to the ways that artists today have taken inspiration from the past, develop your own toolkit of ideas for making art at home.
In this session, artist Robin-Lee Hall explores the genre of still life. We draw from three very different still life paintings in the collection, each approached with differing viewpoints, both literally and metaphorically.
Format
This session will last 1.5 hours.
Sessions take place online, in small group sizes, allowing you to interact with the artist and each other, and share your work for discussion.
Materials
We encourage you to have as many of the materials listed in advance as possible, to make best use of the time:
A couple of pieces of cartridge paper (no smaller than A4)
A couple of pieces of pastel paper (mid-tone neutral grey or buff, no smaller than A4)
Soft pencil or charcoal pencil
Rubber
Pastel pencils, pastels or colour pencils.
Your tutor
Robin-Lee Hall is past President of the Royal Society of Portrait Painters. She has won the Ondaatje Prize for Portraiture and Gold medal in the Royal Society of Portrait Painters annual show. She has exhibited widely, including the BP Portrait Award at the National Portrait Gallery and the Royal Academy Summer Exhibition. She paints in all mediums but specialises in the ancient medium of egg tempera and the very contemporary medium of iPad drawing. Robin also teaches at the Royal Academy, the Queens Gallery and the National Portrait Gallery.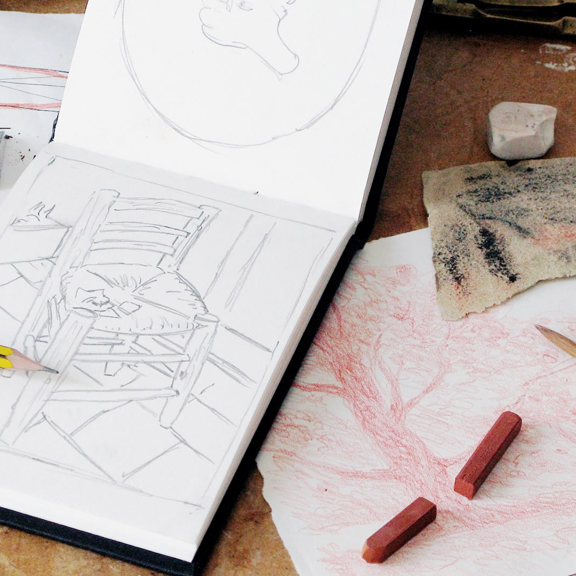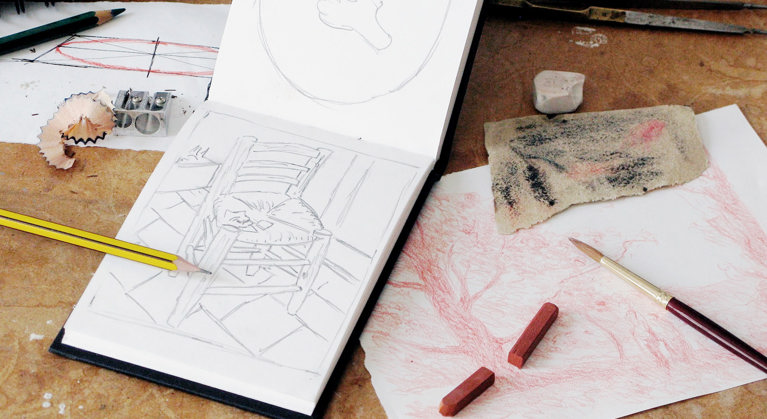 Creative sessions
A point of view: Exploring still life
Develop your creative skills in a thematic session drawn from our collection and beyond
Fully booked
This event is now fully booked. Sign up for our email updates to be the first to hear about similar events.