Join artist Joanna Conybeare for a creative workshop inspired by 'Discover Liotard and the Lavergne Family Breakfast'
About
Inspired by 'Discover Liotard and the Lavergne Family Breakfast', this free, creative session explores techniques to create shine, sheen, and reflection on objects and surfaces in still life drawing.
We will explore colour, line, surface, and texture using a variety of mediums, including graphite, Conté and water-soluble oil pastels, comparing different techniques and effects.
Limited materials will be provided, but you are welcome to bring your own sketchbook and pencils. 
Your tutor
Joanna Conybeare is an artist and Gallery Educator who has worked in Primary and Secondary schools in London and the south coast as a teacher and subject lead for Art and Design. In her own artistic practice, she uses clay, porcelain and terracotta to explore the figure, enjoying the immediacy of the material that enables her to 'draw' three-dimensionally.

Supported by
Supported by the John Armitage Charitable Trust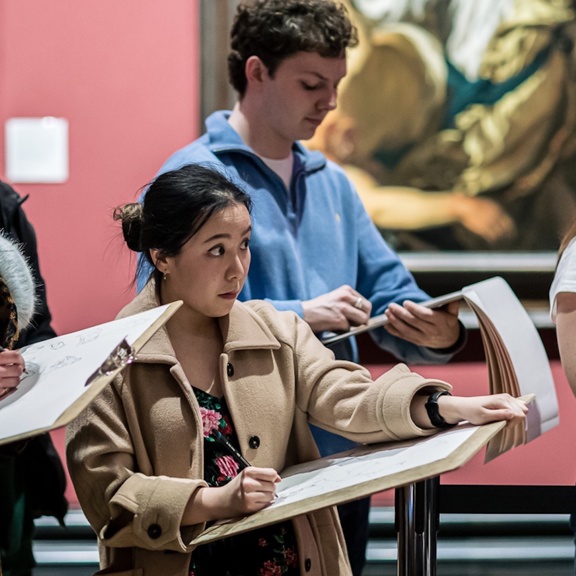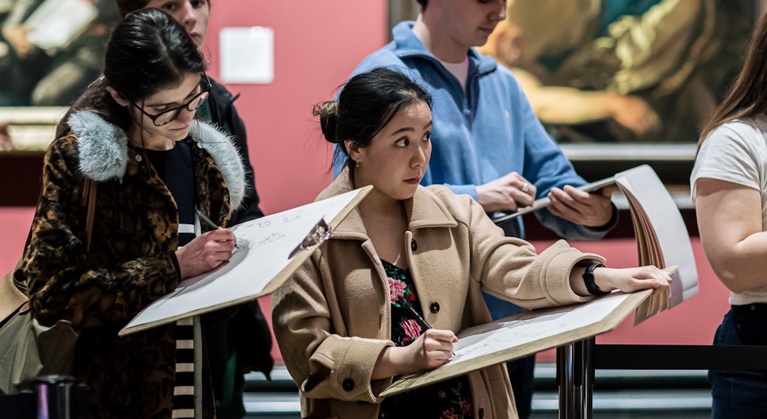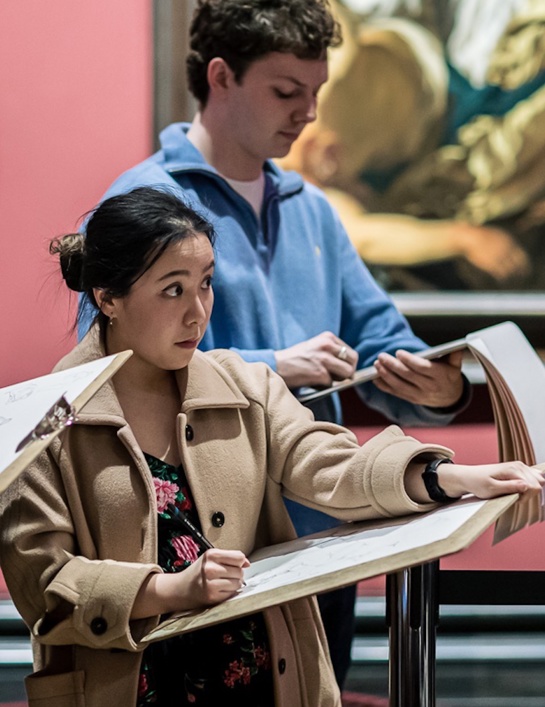 Creative sessions
Shine bright like a Liotard
Join artist Joanna Conybeare for a creative workshop inspired by 'Discover Liotard and the Lavergne Family Breakfast'
Free
Although this event does not require booking, we recommend you book a free Gallery entry ticket to gain admission to the National Gallery and save time on arrival.

Please note, Gallery entry does not guarantee admission to this event. Places are available on a first come, first served basis.