Duccio to Degas
Learn about the development of art in the Western tradition from 1250 to 1925
About
This whistle-stop survey of the collection provides a fantastic opportunity to delve into the history of art and to discover the work of artists including Titian, Rembrandt, Caravaggio, and Monet.
Learn how to look at paintings and develop your knowledge of techniques, subject matter, and the functions of art.
The course is led by a host of Gallery experts, and sessions include talks, tours, activities, discussion and moments of slow-looking and quiet reflection.
Day 1
Altarpieces
Paintings are more than their subject matter. We explore the function, size, status and style of Renaissance altarpieces, and the materials and techniques used to create them.
Image above: Detail from Duccio, 'The Virgin and Child with Saints Dominic and Aurea', about 1312-15 (?)
Day 2
The Renaissance
What do we mean by the phrase 'Renaissance art'? We consider the differences between Northern and Italian Renaissance painting and between Early and High Renaissance art.
Image above: Detail from Paolo Veronese, 'The Family of Darius before Alexander', 1565-7
Day 3
Portraiture and identity
We explore the various functions of portraits by artists such as Holbein, Titian, and van Eyck and consider how artists shaped conventions, and also learnt to subvert them.

Image above: Detail from Jan van Eyck, 'The Arnolfini Portrait', 1434
Day 4
Italian Baroque to the Dutch Golden Age
From Caravaggio's dramatic religious paintings to Vermeer's quiet scenes of everyday life, we explore painting from 1600 to 1800.
Image above: Detail from Caravaggio, 'The Supper at Emmaus', 1601
Day 5
Impressionism and the avant-garde
What set the art of Monet, Renoir and Pissarro apart from the official art of the mid-19th century? And how did Gauguin, Van Gogh and Degas invest every day scenes with emotional power and mystery?
Image above: Detail from Claude Monet, 'The Water-Lily Pond', 1899
More information
Lunch is provided on the first day, and refreshments are provided.
A certificate of attendance is awarded.
The course closes with celebratory drinks.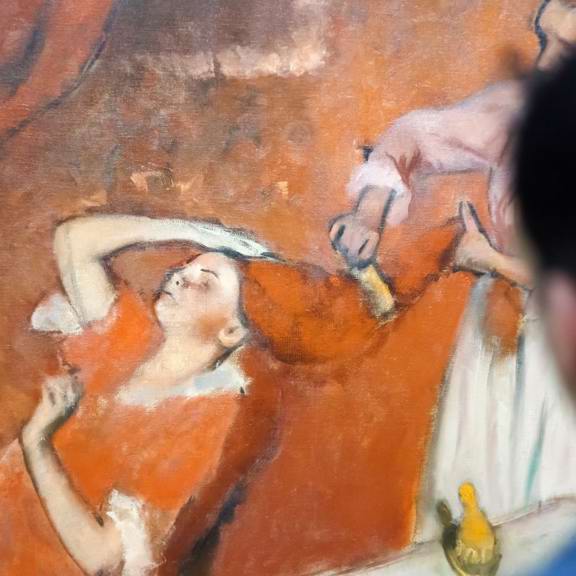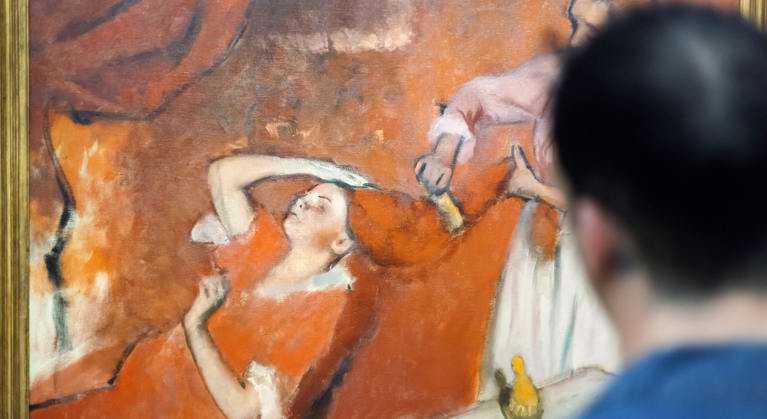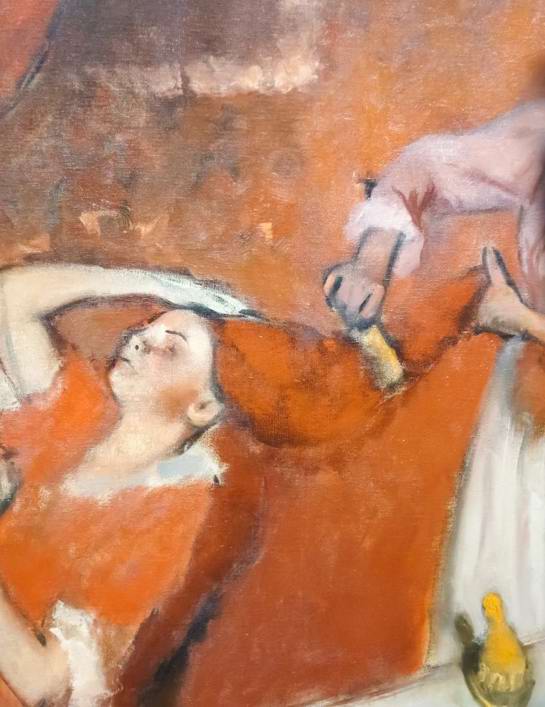 Courses
Duccio to Degas
Learn about the development of art in the Western tradition from 1250 to 1925
Sold out
This event is now sold out. Sign up for our email updates to be the first to hear about similar events.