Module 7: 1900-2021
From Pablo Picasso to Cornelia Parker and from the Young British Artists to contemporary global art contexts, discover avant-garde art of the 20th century and beyond
About
But is it art? The statement has become a trope to describe the puzzlement felt by many towards 'modern art'. What is modern and contemporary art? Over our six sessions we will look at some of the ideas about the new, the modern and the future that became influential during the 20th century and beyond, and demystify some of the perceived problems around the concept of avant-garde art.
The 20th century saw a dramatic change in the visual arts, from representational works on canvas to conceptual art. We see an explosion of media; from traditional paint on canvas, bronze and marble on plinths, to conceptual art, installations, interventions, performance and video art.
In our six sessions we will focus on the road to abstraction, new media, feminism, gender politics, issues of race, and non-European art. We will consider the influence of avant-garde art in Paris in the first part of the 20th century before its eclipse by New York after World War II, and the later importance of London and Berlin as centres of the international art market.
We will also think about the changing art market, from the expansion of commercial galleries at the end of the 19th century through to the curious economics of the contemporary art market, with art galleries as the cathedrals of modernity. Finally, we will consider how Tate Modern is having a powerful impact on world art today, through its determination to redress the balance of traditional narratives of the story of art through the rejection of traditional chronological hangs, its policy that 75% of the exhibitions feature women artists, and its showing of non-European artists.
Week 1: The shock of the new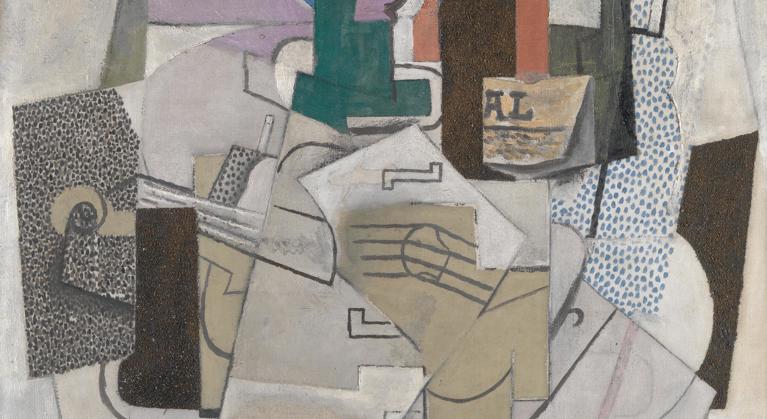 This session introduces key artists and themes, before focussing on Paris as the centre of the art world c.1900. We will look at the 'isms' of the early 20th century, including Cubism, Futurism and Suprematism, explore themes of art and politics, and focus on some of the iconic images of this period produced by Picasso, Kazimir Malevich, and Matisse, as well as Natalia Goncharova, Lyubov Popova and Olga Rozanova.

Week 2: The road to abstraction
Malevich's 'Black Square' of 1915 marks the moment where colour and form replaced a recognisable image. Not all vanguard artists embraced abstraction, but from 1915, this was the choice for many. We will look at the path to abstraction followed by Hilma af Klint and Georgiana Houghton as forerunners of what Kandinsky and Mondrian made mainstream.

Week 3: From Dada to Surrealism
In this session we will look at the dual impact of Sigmund Freud and of World War I on many European artists.
Learn how war and politics created the background to the emergence in 1916 of Dada and discover the influence of this movement. We'll trace its morphosis in 1920s Paris into Surrealism and the art of Salvador Dali and Dora Maar, and look at Marcel Duchamp, godfather of Conceptual Art, whose practice ripples through the decades and finds echoes in the work of contemporary artist Martin Creed.
Week 4: From Abstract Expressionism to Pop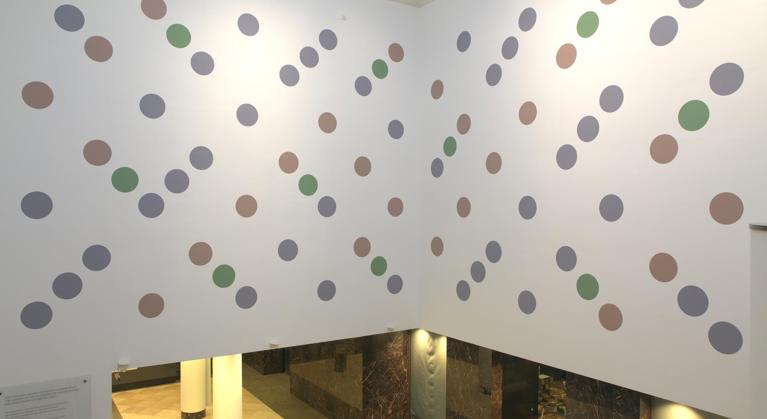 World War II sees European artists move to the USA, the growth of the US as a super power, and New York supplanting Paris as the centre of the art world. This week we look at mid-century New York, at the work of Jackson Pollock and Mark Rothko as well as a younger cohort reacting to the high seriousness of their predecessors. Boom! Pop goes the Easel, Hello Andy Warhol and Roy Lichtenstein! How and why did artists like Pollock adopt hyper-masculine, hero personas and what role did women artists such as Lee Krasner and Helen Frankenthaler play in the art of post-war America?

Week 5: YBAs and Damien Hirst
This week we look at the impact of the Young British Artists, such as Cornelia Parker, Jenny Saville and Sam Taylor Wood, who rose to prominence in the 1990s, and on the powerful effect of Damien Hirst on the art market. Artist Raksha Patel will join us in the second part of this session to discuss aspects of her practice.

Week 6: Where we are now
In our final session, we look at themes of feminism, gender politics, issues of race, and of non-European art in the work of artist such as Zanele Muholi and Yayoi Kusama and activist collectives, the Guerilla Girls. We reflect on changing approaches to how we view art; its democratisation via graffiti art and its most famous practitioner, Banksy, and how this impacts the art market. In the second half of this session, we will review our journey through the modern to the contemporary art world.

Your tutor
Lucrezia Walker was formerly Lay Canon at St Paul's Cathedral with portfolio to the visual arts. She trained as an art historian, and in addition to her work for the National Gallery, she lectures for Tate, and the Royal Academy, London, and directs the art history programme of the University of North Carolina's Study Abroad programme. She was former galleries correspondent for the Catholic weekly 'The Tablet'. Her research specialism is art in sacred spaces.

Watch again
Can't make Wednesday evenings but don't want to miss out? No problem, you can watch again.

Stories of art sessions are recorded and made available to you for one week.
A video of the week's lecture will be uploaded and available for you to watch via your National Gallery account on Friday afternoons, in time for the weekend. Just be sure to watch it by the following Friday lunchtime, as it will be taken down on Friday afternoons.
Format
Each session lasts for 2 hours and includes a lecture delivered by course lecturer Lucrezia Walker, followed by a short break and further discussion. Several of the sessions feature an in-depth contribution from a guest speaker or Gallery expert.
Time will be allowed for questions and discussion via Q&A. We will also be joined by a guest art historian, who will help to answer as many questions as possible.
Handouts will be available via your National Gallery account on Tuesday mornings.
Optional homework is provided to help you prepare for the following week's session.

Booking information
This is an online ticketed course hosted on Zoom. Please book a ticket to access the six-week module. Only one ticket can be booked per account.
You will be emailed an E-ticket with instructions on how to access the course via your National Gallery account. All course information including your Zoom link, weekly handouts and recordings will be available here.
Your link will be valid for the duration of the module.
Booking after the module has started
You are welcome to join the module at any point during its six-week run. However, please note that you will only be able to see the recording from the previous session, as these are taken offline after one week.

A closer look
Would you like to discuss relevant paintings and themes from your lecture course, in a friendly, informal group?
This weekly small group session led by Gallery Educators, provides an opportunity to complement and consolidate your learning from the previous Stories of art session, through a short talk, group discussion and close looking.
Places are limited to 20 people.
A closer look takes place as a Zoom meeting, on Tuesday afternoons from 4-4.50pm, from Tuesday 20 July. Unlike the Stories of art webinar lectures, these discussions are not recorded, and participants are visible to one another. Attendees will receive a separate Zoom link for A closer look sessions.
To book your place for A closer look, add this option to your basket when you purchase Stories of art, or email tickets@ng-london.org.uk
Upcoming modules
Module 1: 1250-1400 will run on Wednesdays 8 September - 13 October, led by Siân Walters.
Module 2: 1400-1500 will run on Wednesdays from 3 November to 8 December, led by Jo Walton.
Module 3: 1500-1600 will run on Wednesdays from 5 January to 9 February, led by Richard Stemp.
Module 4: 1700-1800 will run on Wednesdays from 23 February to 30 March, led by Lucrezia Walker.
Courses
Module 7: 1900-2021
From Pablo Picasso to Cornelia Parker and from the Young British Artists to contemporary global art contexts, discover avant-garde art of the 20th century and beyond
Tickets
Standard: £75
Concessions: £70
This is an online course, hosted on Zoom. Please book a ticket to access the event. Only one ticket can be booked per account.
You will be emailed an E-ticket with instructions on how to access your online events, films and resources via your National Gallery account.
Bookings close one hour before the event begins.
Concessions are for full-time students, jobseekers, and disabled adults.