1500-1600
Discover the role of key Renaissance artists such as Leonardo, Raphael, Holbein and Dürer with art historian Siân Walters
About
Explore image-making and artistic patronage in early modern Europe and discover how complex political and religious changes affected artistic content and production on this six-week online course.
Gain a deeper understanding of a wide range of works – whether public or private, religious or secular – and how they were created to serve different purposes: to instruct or commemorate, intrigue the mind or delight the eye.
Week 1: Religion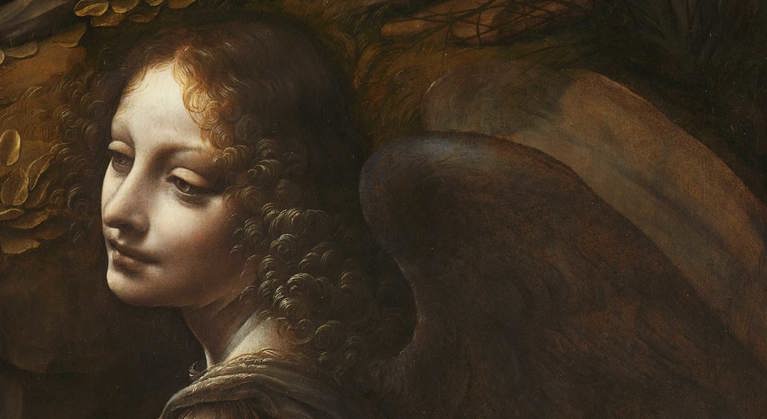 How did the Reformation influence art?

The impact of the Reformation on the production and presentation of art in the 16th century cannot be overestimated. As well as fundamental changes to the forms of worship, the Church reconsidered its use of imagery. Several countries experienced waves of iconoclasm – the destruction of imagery – while the Catholic Church reasserted its belief that pictures were an essential part of worship, although with a change in their form and content.
Dr Richard Stemp will lead this first session, examining art from both Protestant and Catholic perspectives, to consider the relative impacts of the Reformation and Counter Reformation.
Week 2: Mythology
During the Renaissance, many artists and thinkers took inspiration from Greek and Roman mythology.
Paintings showing scenes from myths were an effective way of communicating a patron's power and wealth and the artist's skill and learning.
In this session, we look at mythological imagery from across Europe and how this imagery was tailored to local tastes.
Our lecture falls just a few days after Epiphany, so we'll also be joined by art historian Leslie Primo to explore the iconography of the Black king, Balthasar, in imagery of the Adoration of the Magi.
Week 3: Renaissance faces
The reawakening of interest in both the human form and character during the Renaissance, saw the portrait become the most effective visual means of conveying the growing awareness of the individual.
It was a time when some of the most imaginative ways of recording a person's likeness appeared - a time when patrons could literally reinvent themselves through the visual image, and when artists were able to transform the genre to create all sorts of ingenious variations on a theme.
In this session, we explore examples by some of the most influential artists of the period such as Giovanni Bellini, Titian and Holbein, with a special focus on 'The Ambassadors'.
Week 4: Questions of style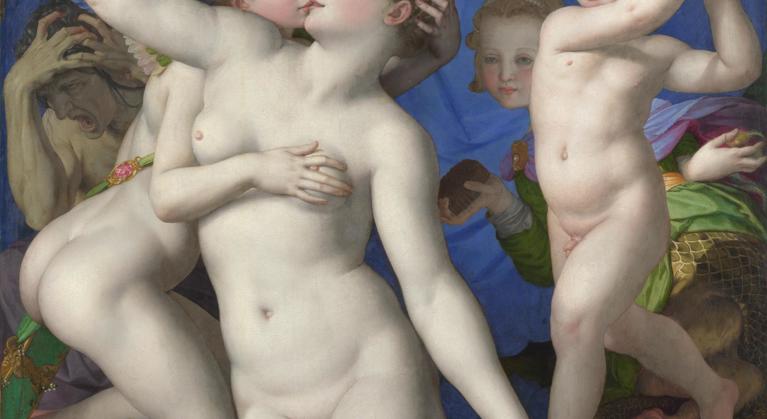 Learn how to distinguish between different artistic styles and understand why styles develop over time.
Art produced in the 16th century includes works as diverse in style as late Botticelli and early Caravaggio; artists who we would never normally associate with each another.
In this session, led by guest lecturer Aliki Braine, we consider the question of styles, including High Renaissance, Baroque and Mannerism. Is the last of these terms a style in its own right, or just an aspect of the Renaissance?
Week 5: Women as artists and patrons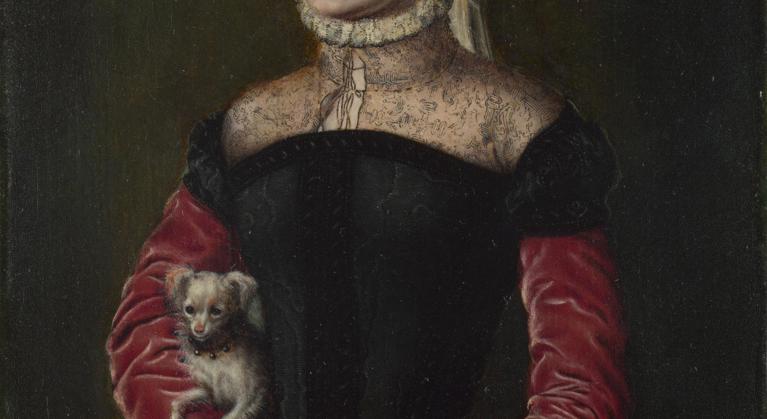 Why were there so few women artists in the 16th century, and what problems did women face if they wanted to commission works of art?
In this session, we explore the art of Catharina van Hemessen, Sofonisba Anguissola and Levina Teerlinc, among others. We'll also uncover some of their contemporaries who acted as patrons of art, the most notable of whom was Isabella d'Este, Marchioness of Mantua.
After the break, guest lecturer Jacqui Ansell joins us to discuss the ways in which colour, fabric and design all played their part in the complex iconography of Elizabethan clothing. Elizabeth I knew how to harness the power of paint, and painters to enhance her image. In this session, Jacqui decodes the rich details of dress, jewellery and embroidery in portraits at key points throughout her reign.

Week 6: Rivalry and collaboration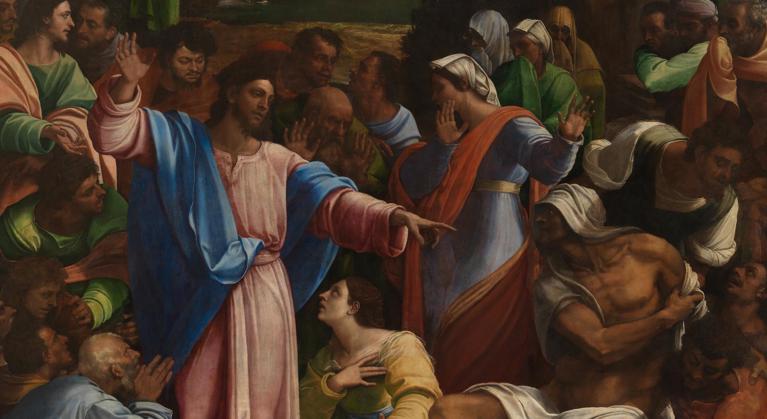 Discover how the rivalry of Renaissance artists led to some of the world's greatest artistic achievements.
As the status of the arts increased, so did the competition between artists. Nowhere was this more pronounced than in Italy, where the rivalry between Michelangelo and Leonardo – and between Michelangelo, Raphael and Sebastiano del Piombo– not only drove the production of great works of art, but also led to important areas of collaboration.
We'll discuss the literary contribution of Giorgio Vasari and his book 'Lives of the Artists'. To what extent have our views of Renaissance art have been influenced by his criteria and opinions?
Your tutor
Siân Walters is an art historian and the director of Art History in Focus. She has been a lecturer at the National Gallery for 20 years and her specialist areas of research are Italian painting, Spanish art and architecture, Flemish and Dutch painting and the relationship between dance and art. Siân also lectures for The Wallace Collection and The Arts Society and leads specialist art tours abroad. She was a lecturer at the University of Surrey for many years and has worked in France and Venice.

Watch again
Can't make Wednesday evenings but don't want to miss out? No problem, you can watch again.
'Stories of art' sessions are recorded and made available to you for one week.
A video of the week's lecture will be uploaded and available for you to watch via your National Gallery account on Friday afternoons, in time for the weekend. Just be sure to watch it by the following Friday lunchtime, as it will be taken down on Friday afternoons.
Recordings are available to participants via YouTube, where they can be watched with subtitles.
Format
Each session lasts for 2 hours and includes a lecture, followed by a short break and further discussion.
Time will be allowed for questions and discussion via Q&A. We will be joined by a guest art historian, who will help to answer as many questions as possible.
Handouts will be available via your National Gallery account on Tuesday mornings.
Optional homework is provided to help you prepare for the following week's session.
Booking information
This is an online ticketed course hosted on Zoom. Please book a ticket to access the six-week module. Only one ticket can be booked per account.
You will be emailed an E-ticket with instructions on how to access the course via your National Gallery account. All course information including your Zoom link, weekly handouts, and recordings will be available here.
Your link will be valid for the duration of the module.
Booking after the course has started
You are welcome to join the module at any point during its six-week run. However, please note that you will only be able to see the recording from the previous session, as these are taken offline after one week.

A closer look (Gallery tours)
Would you like to look closely at relevant paintings and themes from your lecture course, and discuss them in a friendly, informal group, onsite at the National Gallery?

This weekly small group session, led by Gallery Educators, provides an opportunity to complement and consolidate your learning from the previous 'Stories of art' session, through a Gallery tour, group discussion and close looking.
Places are limited to 20 people.
'A closer look' takes place on Tuesday afternoons from 4-5pm, from Tuesday 11 January, departing from the Sainsbury Wing Foyer.
To book your place for 'A closer look', add this option to your basket when you purchase 'Stories of art' or use this booking link.
What have people said about 'A closer look'?
"I found the 'Closer look' sessions invaluable for consolidating and extending the lecture material. All the 'Closer look' leaders have been knowledgeable, thought-provoking and skilled in leading the discussions so that we are all able to participate. The group participants have been collegial and provided stimulating perspectives. In short, the 'Closer look' sessions have been invaluable."

What are people saying about 'Stories of art'?
"Sian has a warm, informative manner. So knowledgable! I particularly love her overviews; her way of presenting is truly gripping. Fabulous!"
"I particularly enjoyed the engaging way it was taught and the fact that it touched on many aspects of the period, not just art but history, culture and philosophy etc to explain how these influenced the art and artists of the period. It was very well-rounded and intellectually stimulating."
"It has been a wonderful 42 weeks, and I've learnt so much and been inspired by each successive module. It was such a good idea to move online and to provide the subtitled recordings afterwards. It meant that, despite my profound deafness, I was able to fully participate in and enjoy the course."

"My family and friends know that I got through the pandemic with their support and care, but it is thanks to 'Stories of art' that I grew intellectually and spiritually during those long months. Thanks to all of you, my inner world became larger as my physical world was made so much smaller."

Dates of upcoming modules
Stories of art runs over 42 weeks, beginning in September and ending in August. There are 7 modules covering the period 1250–2022. Join us for any or all of the following modules:

Module 1600–1700 will run from 23 February – 30 March and is led by Lucrezia Walker

Module 1700–1800 will run from 20 April – 25 May and is led by Dr Richard Stemp

Module 1800–1900 will run from 8 June – 13 July and is led by Dr Amy Mechowski
Module 1900–2022 will run from 20 July – 24 August and is led by Lucrezia Walker.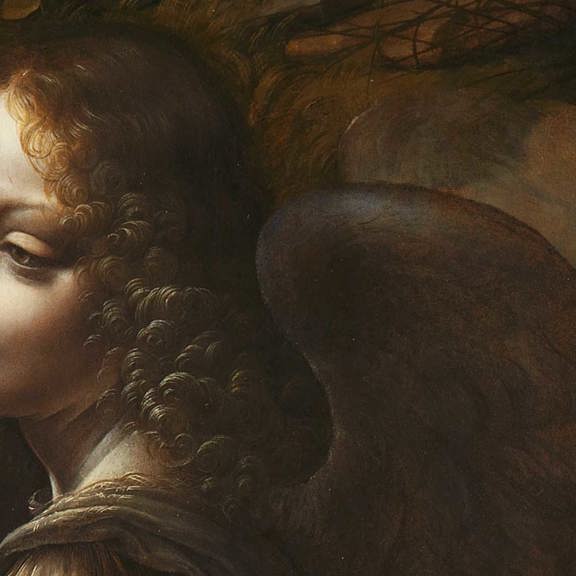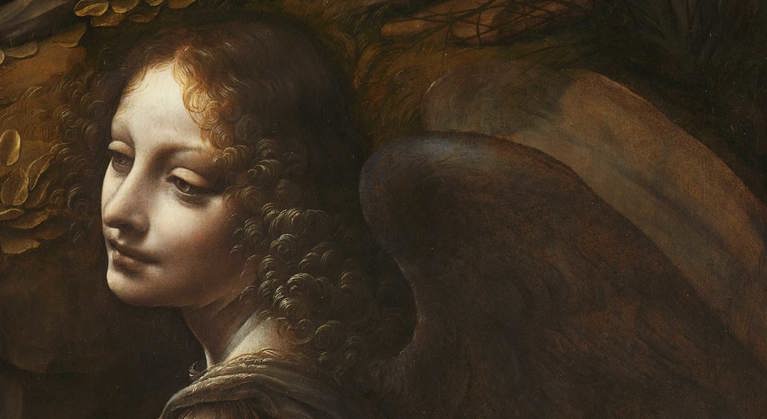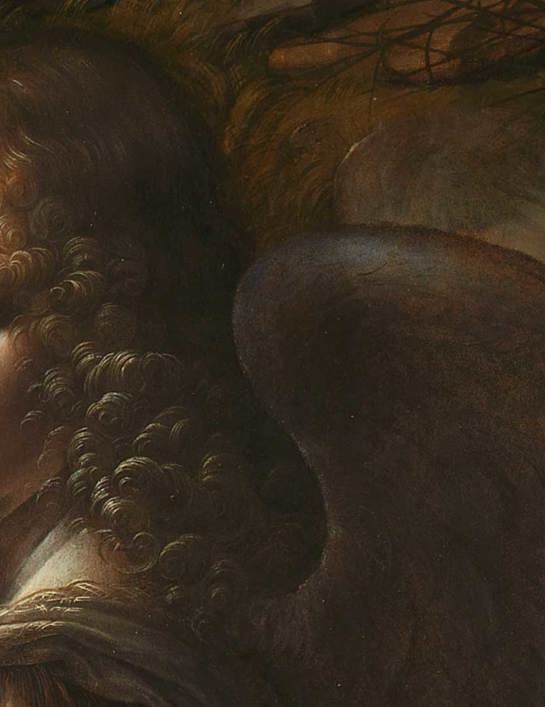 Courses
1500-1600
Discover the role of key Renaissance artists such as Leonardo, Raphael, Holbein and Dürer with art historian Siân Walters
Online tickets
Standard: £75
Concessions: £70.50
This is an online course, hosted on Zoom.
Please book a ticket to access the event. You will receive an E-ticket with instructions on how to access your online events, films and resources via your National Gallery account.
Please note, only one ticket can be booked per account. Bookings close one hour before the event.
Concessions are for full-time students, jobseekers, and disabled adults.