Module 4: 1600-1700
Discover the art of Caravaggio, Velázquez and Vermeer with Lucrezia Walker
About
From the Habsburgs of Spain to Charles I of England, the art patronage of absolute monarchs furnished opulent palaces in the 17th century. Yet, this period also saw the formation of the modern art market, with artists catering for middle class collectors.
The Baroque was the leading style of the period, its theatricality appealing to emotions and expressing Catholic Counter Reformation ideals. At the same time, Dutch scenes of everyday life and objects flourished on the art market.
Key artists included Bernini, Caravaggio, Artemisia Gentileschi, Rubens, Poussin, Velázquez, and Vermeer.
This six-week module highlights the new directions taken in 17th-century painting, exploring the most important artists, works, and concepts, in the context of the cultural, political and social history of the period.
Week 1: The power and the glory
What was the relationship between art and power in the 17th century?
Bernini's art exemplifies the hallmarks of the Baroque. We begin by looking at his architecture and sculpture as statements of power.
After the break, we focus on the art collections of Charles I and Charles II of England and consider what a collection says about its collector.
Week 2: Caravaggio and the Counter-Reformation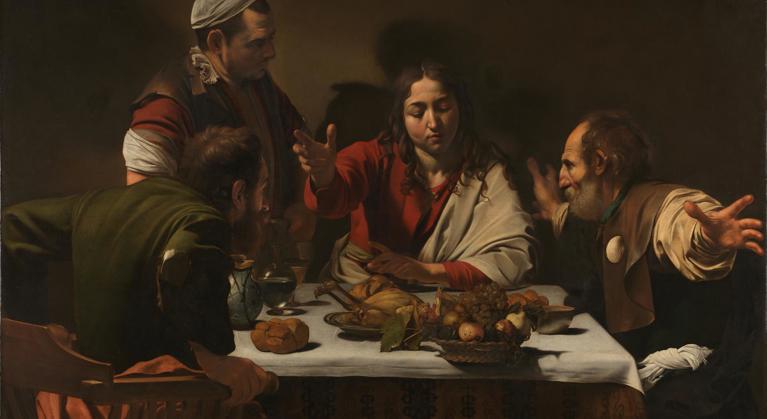 How did Caravaggio's and Artemisia Gentileschi's paintings help revive Catholic art after the Reformation?
In this session, we explore the art of Caravaggio, a key painter of the Catholic Reformation, and his influence on his contemporary, Orazio Gentileschi, over the following decades.
After the break, we will focus on the art of Artemisia Gentileschi, Elisabetta Sirani and Lavinia Fontana and consider the role of women artists in this period.
Week 3: The embarrassment of riches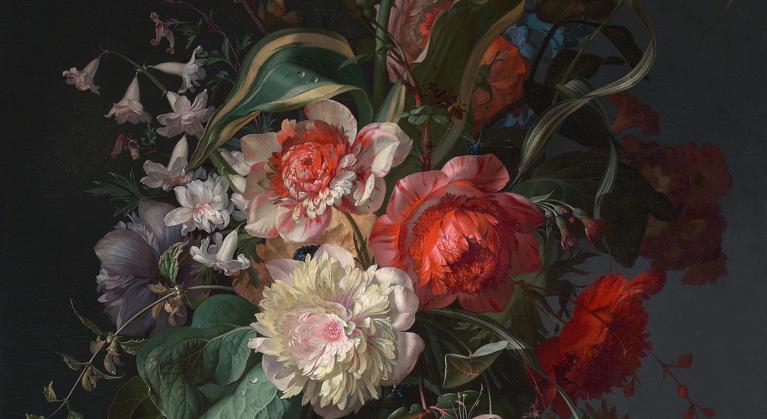 According to one 17th-century visitor, there were more painters than butchers in 17th-century Amsterdam.
This session on Dutch painting focuses on the development of the modern art market in Holland, at a time when ordinary people – bakers and blacksmiths – were buying still life paintings and scenes of everyday life, and the church was no longer such a powerful patron.
After the break, we look at both the lavish still life and the vanitas still life, in which flowers or objects invite meditation upon mortality.
Week 4: The art of Spain
What is it about the work of Velázquez that inspired Manet, Picasso, Dali, Bacon and Hamilton to recreate his most famous works?
The art of Spain in the 17th-century has a gravity and power that still resonates with artists today. This session explores Zurbarán, Velázquez and Murillo's powerful responses to faith.
Our Director, Dr Gabriele Finaldi, will join us to discuss paintings by Velázquez in the collection.
Week 5: Rubens and Van Dyck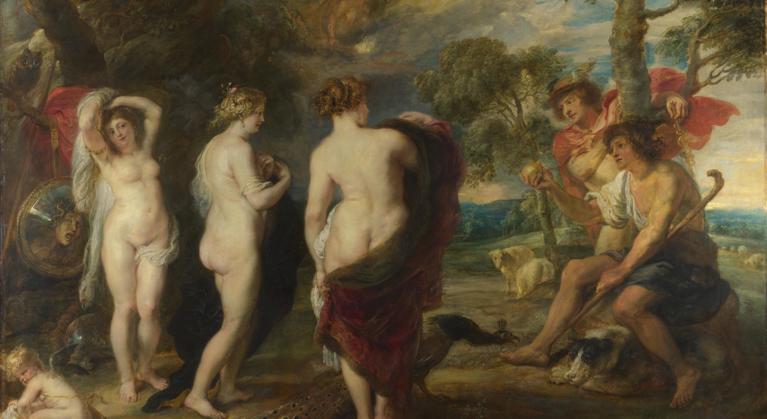 Explore the work and influence of Rubens and his pupil Van Dyck.
With a workshop of over fifty assistants, Rubens supplied portraits, landscapes, mythological and allegorical subjects as well as some of the finest Counter-Reformation altarpieces to the greatest rulers in Europe.
Van Dyck, in turn, became the leading court painter in England, his relaxed elegance impacting on English portrait-painting for the next 150 years.
We will be joined by connoisseur Dr Chantal Brotherton-Ratcliffe, who will give insight into Rubens's and Van Dyck's studio practices and reveal how you can distinguish their brushstrokes.
Week 6: Dreaming in Rome
Discover the role of Rome, past and present, in the work of two major French artists.
Claude and Poussin were pioneers of the new genre of landscape painting. They sketched in the Roman Campagna together, infusing the paintings that followed with an idealism and classicism that suited the taste of their patrons.
After the break, we will draw together all the strands from the preceding five weeks, allowing time for questions and discussion.
Your tutor
Lucrezia Walker was formerly Lay Canon at St Paul's Cathedral with portfolio to the visual arts. She trained as an art historian, and in addition to her work for the National Gallery, she lectures for Tate, and the Royal Academy, London, and directs the art history programme of the University of North Carolina's Study Abroad Art History Programmes. She was former galleries correspondent for the Catholic weekly 'The Tablet'. Her research specialism is art in sacred spaces.

Format
Each session lasts for 2 hours and includes a lecture delivered by course lecturer Lucrezia Walker, followed by a short break and further discussion. Several of the sessions feature an in-depth contribution from a guest speaker or Gallery expert.
Time will be allowed for questions and discussion via Q&A. We will also be joined by a guest art historian, who will help to answer as many questions as possible.
Handouts are supplied on Tuesday mornings.
Optional homework is provided to help you prepare for the following week's session.
Watch again
Can't make Wednesday evenings but don't want to miss out? No problem, you can watch again.
Stories of art sessions are recorded and made available to you for one week.
A video of the week's lecture will be uploaded on Friday afternoons, in time for the weekend. You will be able to find the video by checking back to the page where you accessed your handouts for the week's session. Just be sure to watch it by the following Friday lunchtime, as it will be taken down on Friday afternoons.
Booking information
This is an online ticketed course, hosted on Zoom. Please book a ticket for the six-week module.
Once you have booked your ticket for the module, you will receive a confirmation email, with your Zoom link. It will also be resent to you the day before the session, along with your handouts.
Your link will be valid for the duration of the module.
Booking after the module has started
You are welcome to join the module at any point during its six-week run. However, please note that you will only be able to see the recording from the previous session, as these are taken offline after one week.

A closer look
Would you like to discuss relevant paintings and themes from your lecture course, in a friendly, informal group?
This weekly small group session led by Gallery Educators, provides an opportunity to complement and consolidate your learning from the previous Stories of art session, through a short talk, group discussion and close looking.
Places are limited to 20 people.
A closer look takes place as a Zoom meeting, on Tuesday afternoons from 4-4.50pm, from Tuesday 2 March. Unlike the Stories of art webinar lectures, these discussions are not recorded, and participants are visible to one another. Attendees will receive a separate Zoom link for A closer look sessions.
To book your place for A closer look, add this option to your basket when you purchase Stories of art, or email tickets@ng-london.org.uk
Upcoming modules
Module 5: 1700-1800 will run on Wednesdays from 14 April to 19 May, led by Dr Richard Stemp.
Module 6: 1800-1900 will run on Wednesdays from 2 June to 7 July, led by Dr Amy Mechowski.
Module 7: 1900-2021 will run on Wednesdays from 14 July to 18 August, led by Lucrezia Walker.
Tickets for Module 5 will go on sale from 22 February for Members and 26 February for the general public.
Courses
Module 4: 1600-1700
Discover the art of Caravaggio, Velázquez and Vermeer with Lucrezia Walker
Tickets
Standard: £75
Concessions: £70.50
Concessions are for full-time students, jobseekers, and disabled adults.