Module 3: 1500-1600
Discover the Renaissance paintings of Michelangelo, Leonardo, Raphael and others, with Dr Richard Stemp
About
Discover how complex politics and dramatic changes in religious thought shaped the achievements of High Renaissance artists, from Botticelli to Caravaggio.
Find out who commissioned art and how political affiliations and family intrigue impacted upon the production of art. Gain a deeper understanding of a range of public and private, religious and secular paintings and their functions, including works designed to instruct, commemorate, delight the eye or intrigue the mind and discover the close relationship between function and artistic style in the period.
Week 1: Religion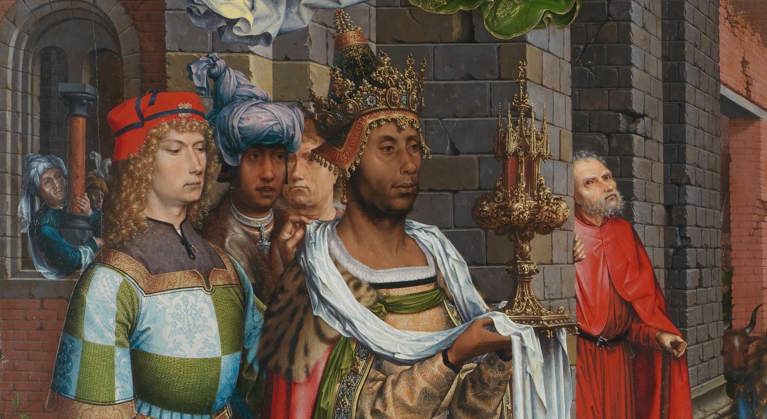 How did the Reformation influence art?
The impact of the Reformation on the production and exhibition of art of the 16th century cannot be overestimated.
In this session, we will examine art from both Protestant and Catholic perspectives, while also acknowledging the continued implications of an earlier division between Eastern and Western churches.

We'll also be joined by art historian Leslie Primo to explore iconography of the black king, Balthasar, in imagery of the Adoration of the Magi.
Week 2: Politics and portraiture
What was the relationship between art and power in the 16th century?
In this session, we will explore the different political systems in Europe, and consider the power of ruling families, among whom were some of the greatest patrons of Renaissance art. Inevitably, their power – and their belief in the power of art – was expressed through an extensive production of portraiture in all its different forms.
We will also be joined by Dr Caroline Campbell, Director of Collections and Research at the National Gallery, who will reflect on the legacy and learnings from the exhibition 'Bellini and the East', which was held at The National Gallery in 2006.
Week 3: Mythology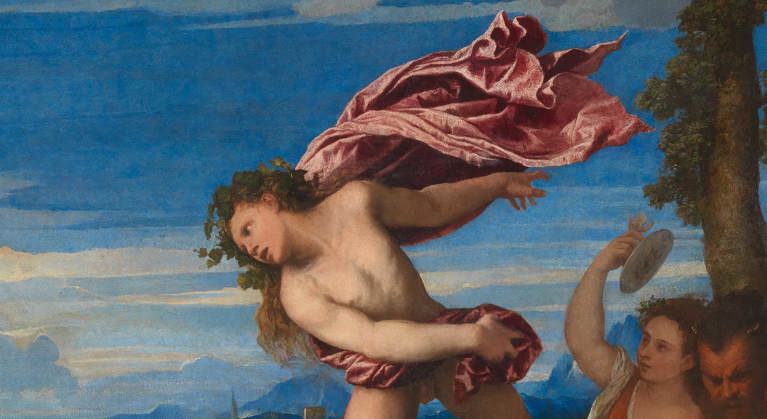 During the Renaissance, many artists and thinkers took inspiration from Greek and Roman mythology.
Myths became an important tool for the display of a patron's power and wealth and of an artist's skill and learning.
In this session, we will look at mythological imagery from across Europe, and how this imagery was tailored to local tastes.
We will also be joined by historian Michael Ohajuru who will discuss how the black female image was whitewashed from Renaissance art and in the art of the following centuries. He will focus on imagery of the Biblical figure of the Queen of Sheba and the Classical figure of Andromeda. Why and how might these black figures, so often depicted as white, be recovered?
Week 4: Rivalry and collaboration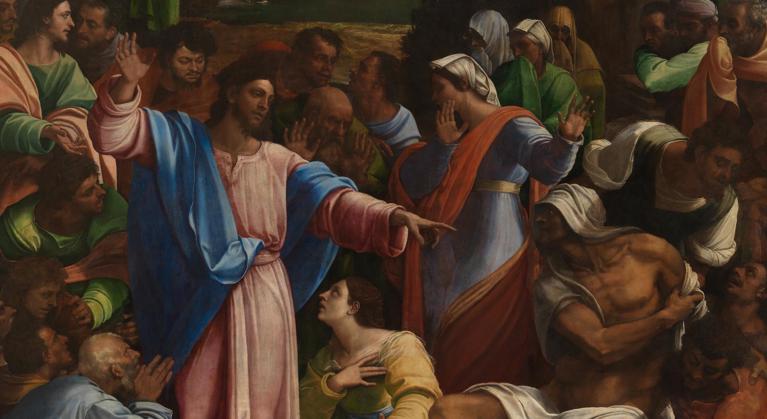 Discover how the rivalry of Renaissance artists led to some of the world's greatest artistic achievements.
As the status of the arts increased, so did the competition between artists. Nowhere was this more pronounced than in Italy, where the rivalry between Michelangelo and Leonardo – and between Michelangelo and Raphael – not only drove the production of great works of art, but also led to important areas of collaboration.

It was in this period that the idea of the artist as a tormented individual, striving on his own for perfection, first began to be formed – an idea that came to be embodied by Michelangelo himself. Yet, the demands of the craft meant that no artist could work in isolation, and most works were collaborations of one form or another.
Week 5: Women as artists and patrons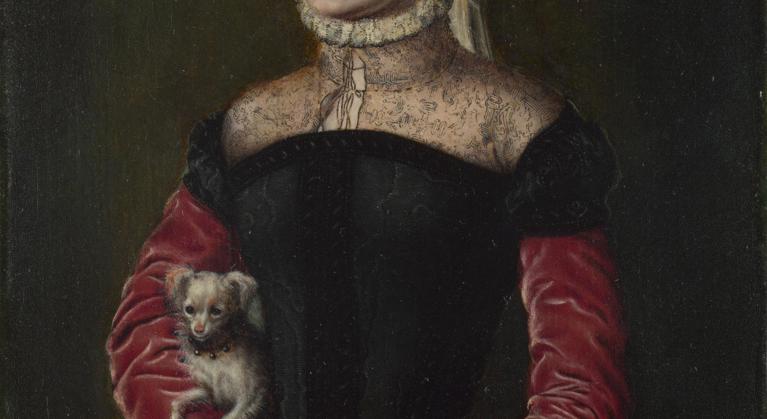 Why were there so few women artists in the 16th century, and what problems did women face if they wanted to commission art?
In this session, we explore the art of Catharina van Hemessen, Sofonisba Anguissola, and Levina Teerlinc, among others. We'll also uncover some of their contemporaries who acted as patrons of art, the most notable of whom was Isabella d'Este, Marchioness of Mantua.
Week 6: Questions of style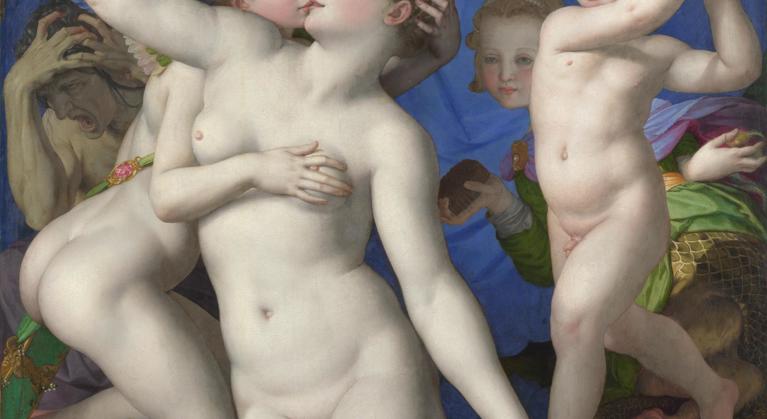 Distinguish between artistic styles and understand why the developments from one to another occurred.
The artistic production of the 16th century includes works as diverse as late Botticelli and early Caravaggio, artists we would never normally associate with one another, who worked in very different styles.
In this session, we consider the question of styles, including 'High Renaissance,' 'Baroque' and the problematic term 'Mannerism'. Is the last of these terms a style in its own right, or just an aspect of the Renaissance?
Your tutor
Dr. Richard Stemp studied at Clare College, Cambridge, completing a PhD on 15th-century sculpture from Ferrara. He has worked as a lecturer at the National Gallery for over 25 years, and lectures at Tate, the Wallace Collection, the Royal Academy and the V&A in London, and across Europe for Art History Abroad. He has written books on the Italian Renaissance and churches and cathedrals, and has written and presented two series for Channel 4 Television on art at the National Gallery and Tate Modern. He shares his time between art and acting.

Format
Each session lasts for 2 hours and includes a lecture delivered by course lecturer Richard Stemp, followed by a short break and further discussion. Several of the sessions feature an in-depth contribution from Gallery experts who will focus on aspects of the Gallery's work.
Time will be allowed for questions and discussion via Q&A. We will also be joined by a guest art historian, who will help to answer as many questions as possible.
Handouts are supplied on Tuesday mornings.
Optional homework is provided to help you prepare for the following week's session.
Watch again
Can't make Wednesday evenings but don't want to miss out? No problem, you can watch again.
Stories of art sessions are recorded and available to you for one week.
A video of the week's lecture will be uploaded on Friday afternoons, in time for the weekend. You will be able to find the video by checking back to the page where you accessed your handouts for the week's session. Just be sure to watch it by the following Friday lunchtime, as it will be taken down on Friday afternoons.
Booking information
This is an online ticketed course, hosted on Zoom. Please book a ticket for the six-week module.

Once you have booked your ticket for the module, you will receive a confirmation email, with your Zoom link. It will also be resent to you on the morning of each session, along with your handouts.
Your link will be valid for the duration of the module.
Booking after the module has started
You are welcome to join the module at any point during its six-week run. However, please note that you will only be able to see the recording from the previous session, as these are taken off-line after one week.
A closer look
Would you like to discuss relevant paintings and themes from your lecture course, in a friendly, informal group?

This weekly small group session led by gallery educators, provides an opportunity to complement and consolidate your learning from the previous Stories of art session, through a short talk, group discussion and close looking.
Places are limited to 20 people.
A closer look takes place as a Zoom meeting, on Tuesday afternoons from 4-4.50pm, from Tuesday 12 January. Unlike the Stories of art webinar lectures, these discussions are not recorded, and participants are visible to one another. Attendees will receive a separate Zoom link for A closer look sessions.
To book your place for A closer look, add this option to your basket when you purchase Stories of art, or email ticketing@ng-london.org.uk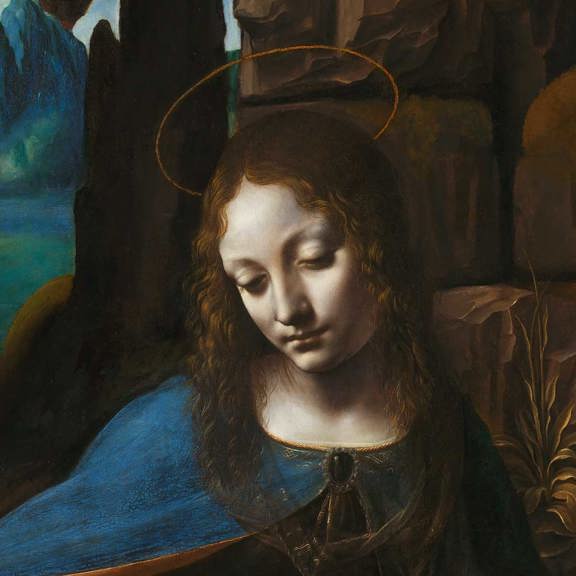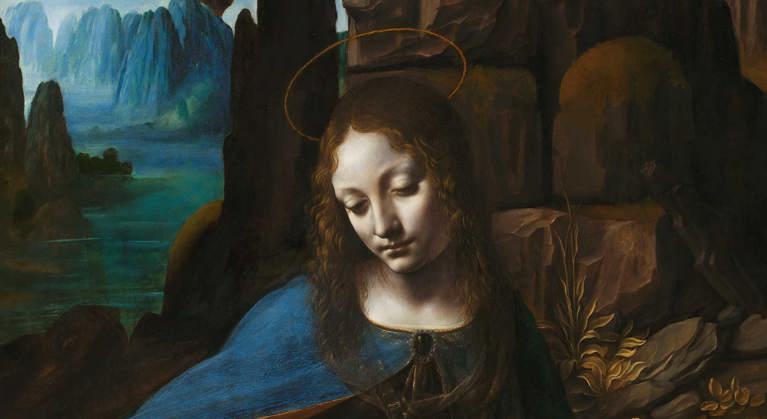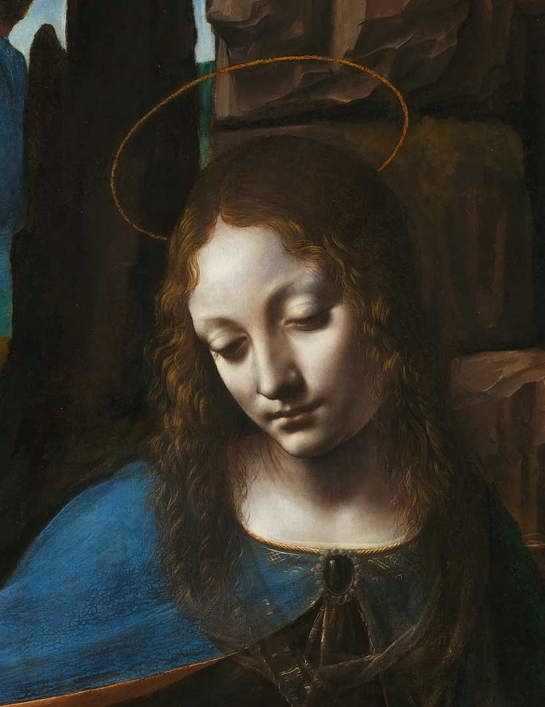 Courses
Module 3: 1500-1600
Discover the Renaissance paintings of Michelangelo, Leonardo, Raphael and others, with Dr Richard Stemp
Tickets
Standard: £75
Concessions: £70
This is an online course, hosted on Zoom. Please book a ticket to access the event. You will receive your link to access the event in your email confirmation.

Concessions are for full-time students, jobseekers, and disabled adults.