How can art and mindfulness deepen your connection to the environment?
About
Caught up in our frantic lives, it is easy to overlook the natural environment.

This three-week art and meditation course focusses on connecting with nature through close looking at National Gallery paintings and the world around you.
Sue Bolton, CEO of WellbeingNow and the National Gallery's Dr Christina Bradstreet will guide you in simple meditations, slow-looking exercises and other mindful activities to help you wake up to the sights, sounds, smells and tastes of the natural world.
Connecting with nature is emotionally restorative and promotes mental wellbeing. It is also critical if we are to protect the future of our environment, wildlife and habitats.
Come to this online course with an open mind to try new things, look, breathe, savour art and nature and share your experiences in a small group. Each session will progress and build upon the earlier meditations, helping you to embed new skills into your daily habits.
Week 1: Everyday nature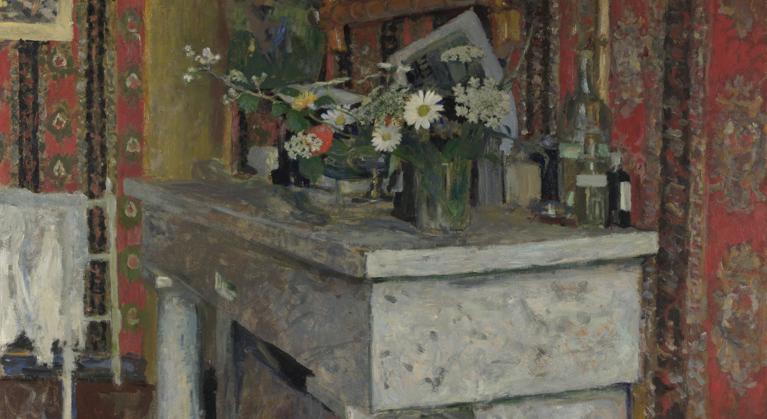 In this meditation, we take a close look at Vuillard's 'The Mantelpiece' and deepen our connection to nature in and around our homes.
Please prepare for the session by bringing a small item of fruit, such as a grape, plum, apple or satsuma. You will also need to gather 10 small, ordinary, natural items. Take some time to collect leaves on a local walk, flowers, twigs or rocks from your garden, or other natural objects that appeal to you, and which you can ethically and responsibly bring to the session.
If you can't get outside, you could bring natural items from your home such as dried flowers, pine cones, shells or fruit. You will also need a surface, such a tray or sheet of paper, to display your items on.
Week 2: The four elements
In this meditation, we focus on earth, air, fire and water in relation to Turner's 'Rain, Steam and Speed – The Great Western Railway'. Can we experience a sense of awe and gratitude through an exploration of the interconnectedness of everything that exists?
Ahead of the session please gather and have to hand:
A glass of water or other drink
A candle and something to light it with
Three small items that can be safely and responsibly burnt – such as a small piece of cardboard, a leaf or dry stick.
A saucepan or ovenproof dish – something that you can safely burn your three items in.
Week 3: The beauty of flaws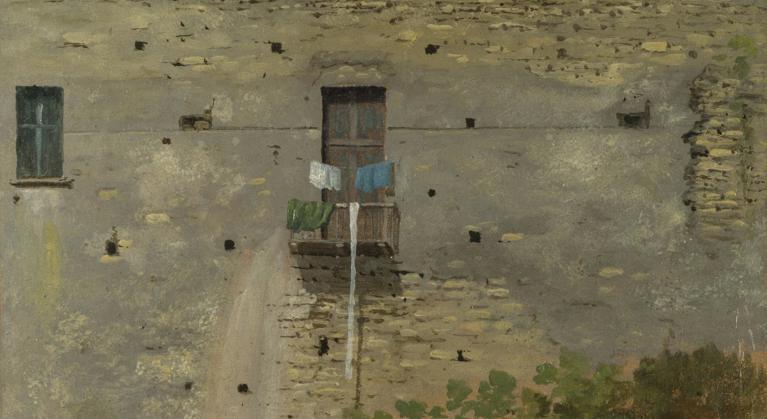 In this meditation, we explore the Japanese idea of 'wabi-sabi', the idea of embracing the beauty of the impermanent, imperfect or incomplete, and take a close look at Thomas Jones's 'A Wall in Naples'. Can we find wonder in the everyday objects around us?

Ahead of the session, please gather and have to hand three unremarkable items, from outside your home, if possible, or from around the house if you are not able to go out.
Who is this course suitable for?
This course is for you, if you:
love nature, and sometimes feel disconnected from it
enjoy paintings, and would like to look for longer and connect more deeply
are new to mindfulness or are looking to refresh your practice in a new way.
Your tutors
Sue Bolton has been practicing mindfulness for over 20 years and trained in the USA, France, Germany as well as all over the UK. She trained to teach mindfulness at Bangor University's Centre for Mindfulness Research and Practice. She has taught mindfulness to thousands of people – at workplaces, schools, libraries, GP practices, hospitals, on the radio and at the National Gallery. She is the CEO of WellbeingNow.
Dr Christina Bradstreet is our Courses and Events Programmer. She is an art historian and author of 'Scented Visions: Smell in art, 1850-1914', and her passion is promoting adult engagement with collections through innovative teaching approaches, including pioneering work in the field of art and mindfulness.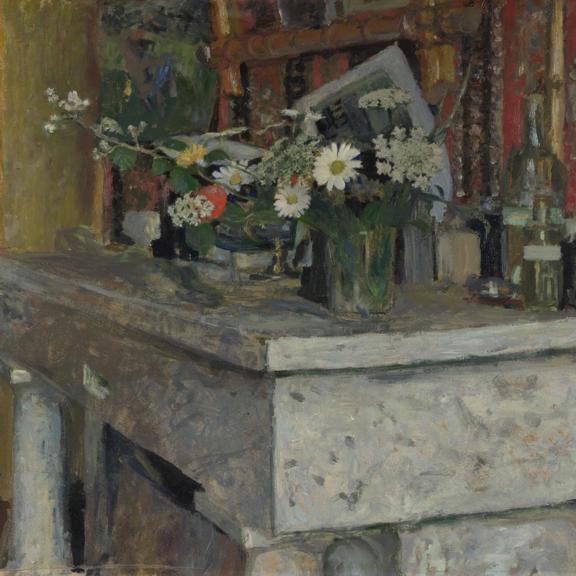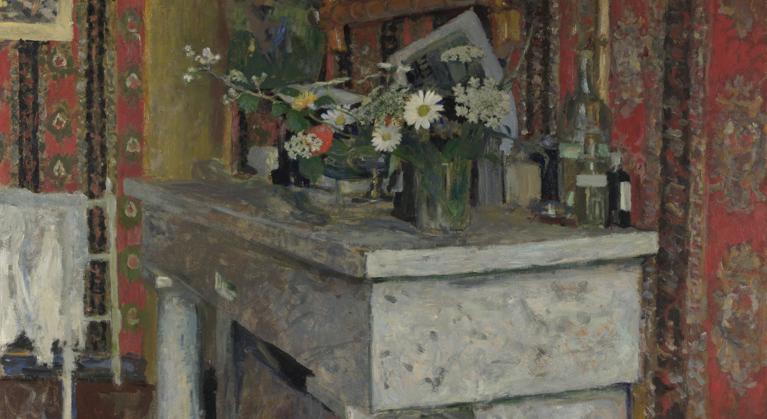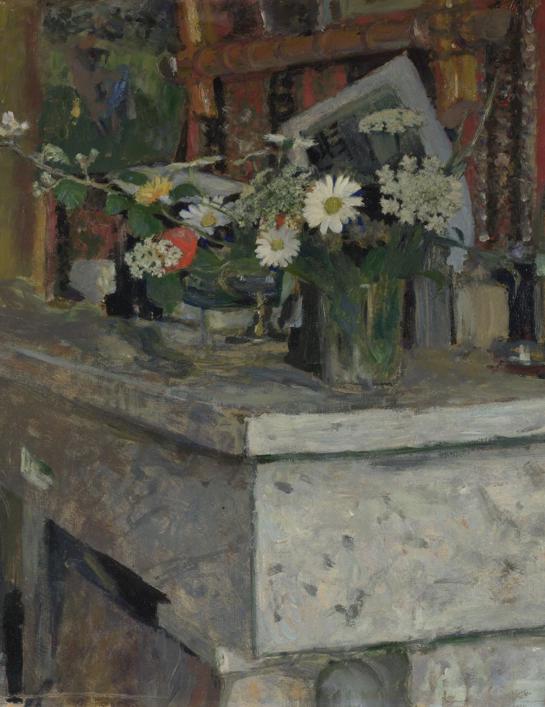 Courses
Meditations on art and nature
How can art and mindfulness deepen your connection to the environment?
Fully booked
This event is now fully booked. Sign up for our email updates to be the first to hear about similar events.