Learn about the importance of artist family relationships
About
The history of art is full of important family relationships, from the Bellini clan in Venice to the Brueghel dynasty in Flanders. Many female painters, including Artemisia Gentileschi were daughters, sisters or wives of established artists.
Inspired by our exhibition, 'Artemisia', this two-day course considers the significance of family relationships and family workshops for artists of the 15th and 16th centuries. It gives special focus to women artists, such as Sofonisba Anguissola and Angelica Kauffman, as well as Artemisia and others.
Each session is for 2 hours, from 11am–1pm.

Day 1
Orazio Gentileschi
Discover the relationship between Artemisia and her famous father, Orazio Gentileschi. How were women such as Lavinia Fontana, Levina Teerlinc or Sofonisba Anguissola able to make a living as artists in an essentially male-dominated industry, and why have many of them fallen into obscurity today?

Day 2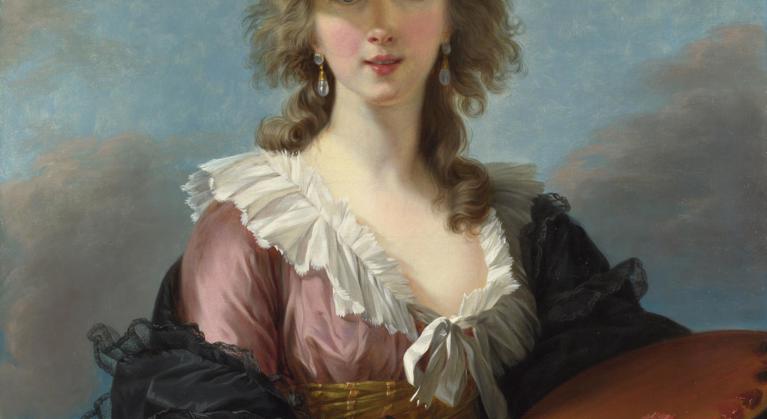 Elisabeth Louise Vigée Le Brun
Learn about the creative dialogue between brothers-in-law Andrea Mantegna and Giovanni Bellini, whose exchange of ideas transformed the development of Northern Italian painting. We'll also explore the importance of family workshops and relationships for later generations of artists including Pieter Brueghel the Younger, Bernardo Bellotto, Judith Leyster and Élisabeth Louise Vigée Le Brun.

Your tutor
Siân Walters is an art historian and director of Art History in Focus. In addition to her work for the Education Departments at the National Gallery and the Wallace Collection, she lectures for The Arts Society and leads specialist art tours abroad. Siân was a lecturer at Surrey University for many years and has worked in France and Venice. Her specialist areas of research are 15th‐ and 16th‐century Italian painting, Spanish art and architecture, Flemish and Dutch painting and the relationship between dance and art.

Booking your ticket
This is an online course, hosted on Zoom. Please book a ticket to join the course.
Once you have booked your ticket, you will receive a confirmation email.
Booking closes the day before the event.
We will send you an email with instructions of how to join the session the evening before the event.
Courses
Family matters: Artists, dynasties and daughters
Learn about the importance of artist family relationships