Follow Dürer's journeys of discovery from Venice to the Low Countries, with art historian Dr Carlo Corsato on this online course
About
Albrecht Dürer was an extraordinary traveller and an exceptional eyewitness of the radical changes happening in Renaissance Europe, experiencing for himself its religious divisions, social inequalities and preoccupations with multiculturalism.
Join Dr Carlo Corsato as we embark on a three-week virtual tour from Reformed Germany to cosmopolitan Venice and the multi-ethnic Low Countries.
On this course, we'll explore cultures and countries through the lens of paintings, drawings, and engravings now on show in the Credit Suisse Exhibition Dürer's Journeys: Travels of a Renaissance Artist.
Together with guest experts, we'll reflect on what it meant to be an expatriate in the early 1500s, learn how Dürer documented people and places before the invention of the camera and consider the radical new ways in which Christians could express their identity.
Week 1: Venice: One city, many nations
In 1505-7, at the time of Dürer's visit, Venice was one of the most diverse cities in Europe. German and Turkish merchants were key traders and a large Jewish community had been part of the workforce since the 10th century. In this first session, we will explore the stories and identities of expats living in Venice around 1500, through the works of Dürer and contemporary Venetian artists, such as Giovanni and Gentile Bellini, Giovanni Mansueti and Vittore Carpaccio.
Although Dürer was primarily travelling on business, he took the opportunity to explore and document the art and culture of this remarkable city.
After the break, Carlo will be joined by professional tour leader and artist Marc Woodhead, to discuss top tips for discovering Dürer's Venice. With years of experience leading tours in Venice, Carlo and Marc will dig into Dürer's letters, discover hidden gems, and give the low-down on where to treat yourselves to the best chocolate, coffee and gelato.
Week 2: Low Countries: People and landscape
In 1520, Dürer visited the Low Countries and showed an unparalleled fascination for clothing, costume and dress codes. This week, we look at some of the women he met in the streets of Antwerp, as well as some of the wealthiest men and most influential leaders who had their likeness celebrated in the artist's hyper-realistic portraits.

After the break, we join artist Aliki Braine to delve into some of Dürer's remarkable drawings and prints. We will explore the ways in which Dürer used drawing to investigate landscape, from his studies of nature to his atmospheric watercolours and detailed etchings.
Finally, we'll investigate some of his works through the lens of contemporary art and discover how Dürer really was an artist ahead of his time.

Week 3: Germany, England and the Reformation(s)
In the 16th-century, Western Europe was deeply transformed by religious movements that redefined the identity of Christianity and the role of the Church, as a both political and cultural institution.
Like many of his contemporaries, Dürer had a very conflicted relationship with religion. As a professional artist, he was often considered to be at odds with the art of Lucas Cranach, a fervent painter of the German Reformation and a friend of Martin Luther. In this session, we'll reassess what we know about both painters and consider why their art looked so different.
After the break, Carlo will be joined in conversation by leading Reformation expert Professor Peter Marshall of the University of Warwick to discuss how Martin Luther and the Church of England transformed culture and European religious imagery.
Your tutor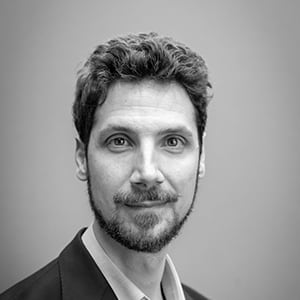 Dr Carlo Corsato is a Gallery Educator. Experienced in adult education, he teaches at Morley College and has lectured at the Courtauld Institute and University of St Andrews. He is passionate about history, digital technologies and audience engagement. His publications include 'Lives of Titian' and 'Lives of Tintoretto'.
Watch again
Can't make Monday afternoons but don't want to miss out? No problem, you can watch again.
A recording of each week's lecture will be uploaded and available for you to watch via your National Gallery account on Wednesday afternoons. Just be sure to watch it by the following Wednesday lunchtime, as it will be taken down on Wednesday afternoons.
Recordings are available to participants via YouTube, where they can be watched with subtitles.
Format
Each session lasts for 2 hours and includes a lecture delivered by course leader Carlo Corsato, followed by a short break and further discussion.
Time will be allowed for questions and discussion via Q&A.
Handouts will be available via your National Gallery account on Sunday mornings.
Optional homework is provided to help you prepare for the following week's session.
Booking information
This is an online ticketed course hosted on Zoom. Please book a ticket to access the three-week course. Only one ticket can be booked per account.
You will be emailed an E-ticket with instructions on how to access the course via your National Gallery account. All course information including your Zoom link, weekly handouts, and recordings will be available here.
Your link will be valid for the duration of the course.
Booking after the course has started
You are welcome to join the module at any point during its three-week run. However, please note that you will only be able to see the recording from the previous session, as these are taken offline after one week.

Courses
Follow Dürer's journeys of discovery from Venice to the Low Countries, with art historian Dr Carlo Corsato on this online course
Online tickets
Standard: £37.50
Concessions: £35.25
This is an online course, hosted on Zoom.
Please book a ticket to access the event. You will be emailed an E-ticket with instructions on how to access your online events, films and resources via your National Gallery account.
Please note, only one ticket can be booked per account. Bookings close one hour before the event begins.
Concessions are for full-time students, jobseekers, and disabled adults.