Raphael as draughtsman
Discover the art of drawing mindfully on this online practical art course with artist Clare Barton-Harvey
About
Explore methods and materials for your own drawing practice through close attention to Raphael's chalk studies, and learn new ways to enjoy working, through an introduction to mindfulness and mindful drawing.
Artist and mindfulness practitioner Clare Barton-Harvey will demonstrate drawing activities and offer a range of guided exercises inspired directly by Raphael's handling of materials and use of line and tone.
Week 1: Materials and techniques
Taking a closer look at Raphael's chalk drawings, we'll investigate the quality and variety of his drawing techniques and ways of handling materials. We will try these methods for ourselves, while exploring the role and value of mindfulness in drawing.
In this session, we will explore a range of ways of expressing line and tone and discover how body awareness can support concentration and enjoyment in drawing.
Week 2: Beauty, energy and balance
This session will explore how Raphael achieved great beauty, energy and balance in his drawings by integrating contrasting elements such as feeling and form, movement and stillness, and light and shade.
Clare will offer guidance on how to approach and incorporate these elements into our own drawings as we continue to develop our materials handling through line and tone. Through mindfulness practice we will explore a range of ways to support increased sensitivity and responsiveness to subject matter and materials.
Week 3: Portraits and empathy
In our final session, we will explore Raphael's portrait drawings and discover the qualities of human feeling he investigated in them.
Clare will offer guidance on some key aspects of portrait drawing as we integrate our previous weeks learning into our drawings. Our mindfulness practice will focus on human empathy - how to both connect with it and integrate it into our drawing practice.
Your tutor
Clare Barton-Harvey is an artist, tutor and art and mindfulness teacher/trainer. She has been practising mindfulness meditation for over 27 years and offering art and mindfulness courses and workshops for over 17 years. She studied drawing to Master's level, at the Royal Drawing School, and is fascinated by the relationship of art and mindfulness, and how it can lead to a deeper and more enriched engagement with art.
Format
Join a small course of up to 18 participants on Zoom, where you will be invited to have your camera on, with opportunities to speak to one another.
There will be the opportunity to share photos of your work and to offer peer feedback on Padlet.
Sessions are not recorded.
Materials
Materials are not provided for this online course.
You will need:
2 x 'Sanguine' conté pencils
2 x black chalk pencils or black conté pencils
1 x white chalk pencil
20-25 sheets A3 off-white or cream smooth paper
Stump (for blending)
1 x putty eraser.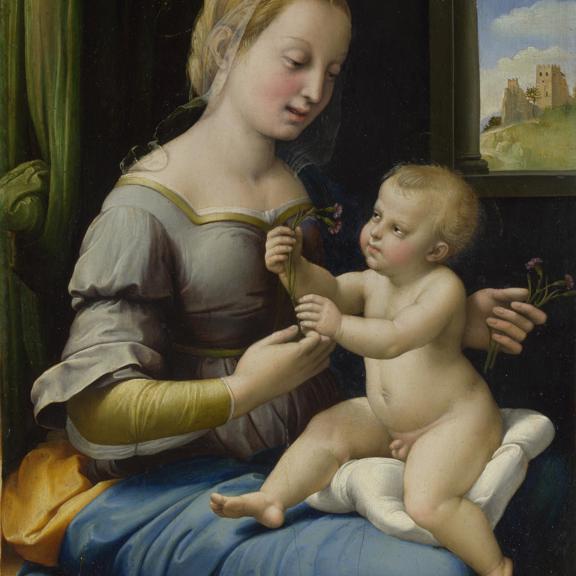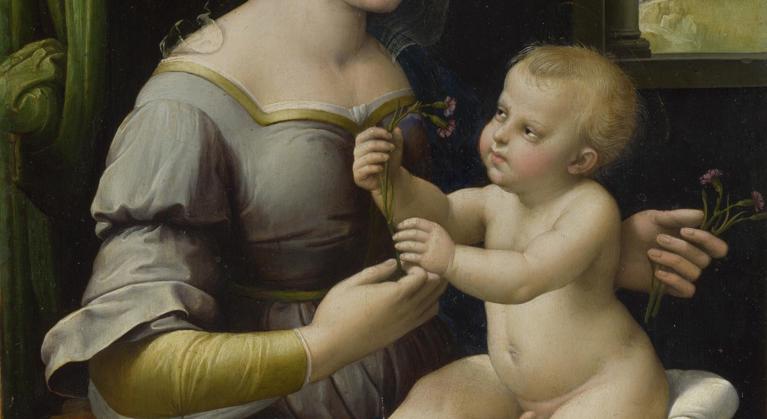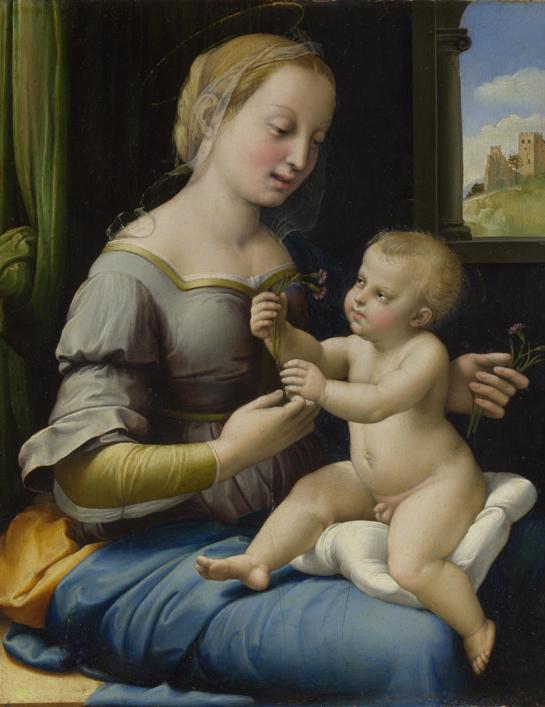 Courses
Raphael as draughtsman
Discover the art of drawing mindfully on this online practical art course with artist Clare Barton-Harvey
Fully booked
This event is now fully booked. Sign up for our email updates to be the first to hear about similar events.