Piero della Francesca's 'Baptism of Christ'
Reflecting on landscape, take a fresh look at Piero della Francesca's 'Baptism of Christ'
About
The overarching aim of this session is to encourage close-looking and to create space for reflection, enquiry, and conversation. You will be invited to share knowledge, life experiences, memories, and emotional responses, and to form questions in response to this wondrous painting.
This approach is underpinned by a set of questions: do paintings speak to us personally? And if so, in what way? And why? It is also based on anecdotal evidence that paintings often seem to come 'alive' when we spend time with them, conversing with and about them, and sharing the thoughts, feelings, and lived experiences they provoke.
Art historical information will be introduced throughout the session to complement the findings prompted by slow looking.
Your speaker
Marc Woodhead is an artist and Gallery Educator at the National Gallery. Marc also teaches at the National Portrait Gallery and Wallace Collection. He was awarded International Artist in Residence Programme in Guernsey. Marc runs his own travel company called Art History for Independent Travellers, and loves facilitating close looking and conversations in response to works of art. Marc is contributing to an ongoing research project which aims to develop an anti-ableist pedagogy for young artists with special educational needs and disabilities (SEND). Marc loves, drawing, observing drawing, cycling, open water swimming, fell running, and creating space for others to explore art.

Supported by
Elizabeth and Daniel Peltz OBE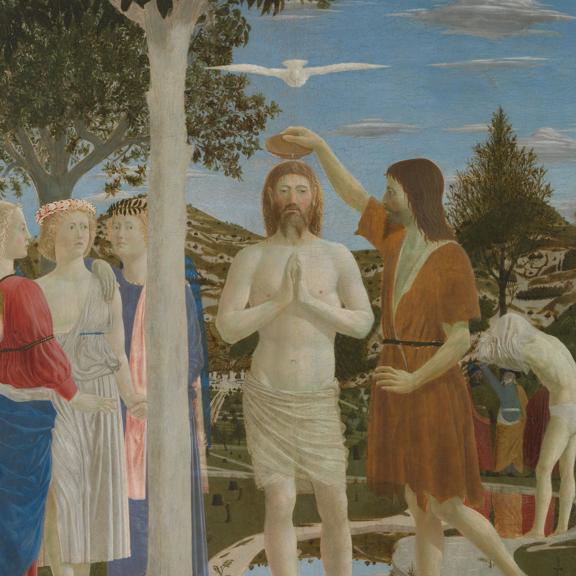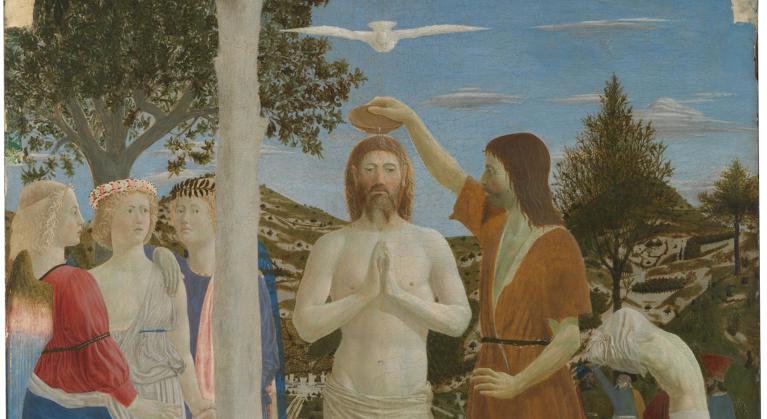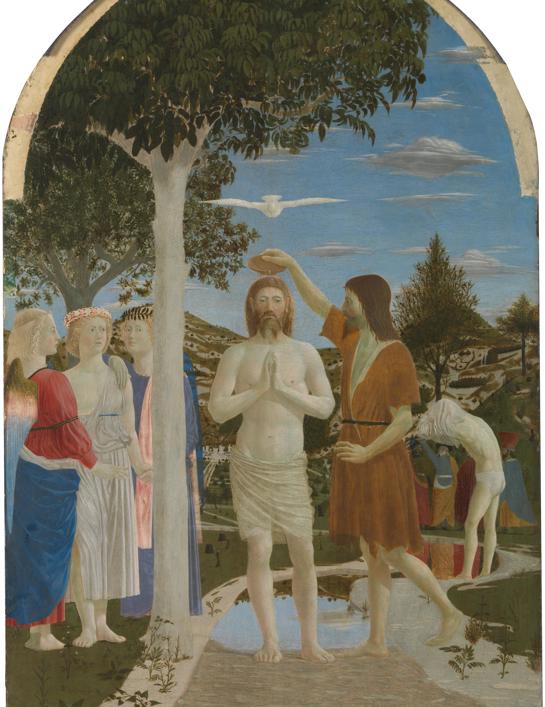 Talks & conversations
Conversations with paintings
Piero della Francesca's 'Baptism of Christ'
Reflecting on landscape, take a fresh look at Piero della Francesca's 'Baptism of Christ'
Free, drop-in session
Although this event does not require booking, you will need to book a free Gallery entry ticket to gain admission to the National Gallery. We encourage you to book ahead of your visit.
Please note, Gallery entry does not guarantee admission to this event. Places are available on a first come, first served basis.