With British Sign Language
Learn more about Bermejo's paintings
About
Join Caroline Smith and learn more about Bermejo's paintings.

This exhibition brings together seven of his rare works, six of which have never been seen in the UK. Explore how Bermejo drew inspiration from Netherlandish painting, using illusionistic effects and a rich colour palette, to become one of the greatest artists of the Spanish Renaissance.
At the heart of the exhibition is Saint Michael Triumphs over the Devil, widely considered the most important early Spanish painting in Britain. Its technical skill and excellent state of preservation are even clearer following its recent year-long conservation treatment.
This session will be delivered in spoken English with British Sign Language interpretation.
Supported by The Lord Leonard and Lady Estelle Wolfson Foundation
Speaker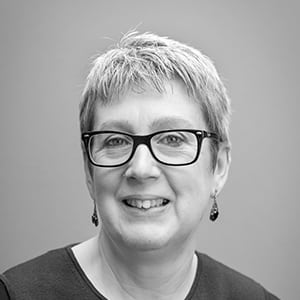 Caroline Smith is our Programmer for Schools and Teachers and has lectured at the Gallery since 2003. She studied at the University of London, specialising in Early Italian Renaissance art. Her work has included teaching art history and developing learning programmes for a range of institutions.
British Sign Language (BSL) talks
Throughout the year, free talks are given in BSL by Deaf presenters or in spoken English with BSL interpretation.
Access
The National Gallery aims to make access to the paintings enjoyable and welcoming to the widest possible public. There are a range of facilities to help you see the collection, visit exhibitions and come to events.
Talks & conversations
Bartolomé Bermejo: Master of the Spanish Renaissance
With British Sign Language
Learn more about Bermejo's paintings
Free
Please email education@ng-london.org.uk to reserve your space and for meeting point information.