Description sessions for blind and partially sighted visitors
About
Gallery Educators introduce paintings from the collection in these description sessions for blind and partially sighted visitors.
Join Kate Devine and Marc Woodhead for an audio description and discussion of Jan van Kessel the Elder's painting 'Insects with Creeping Thistle and Borage'.
Speakers
Kate Devine is one of our Gallery Educators helping to open up the world of art history to diverse audiences. She also works with students and community groups at the Royal Academy of Arts and is currently preparing a PhD on 20th-century Italian art.
Marc Woodhead is an artist, art historian, and Gallery Educator. He was awarded the International Artist in Residence at Guernsey Art College in 2010, and runs his own tour company for adults, Art History for Independent Travellers. Marc also teaches at the National Portrait Gallery and the Wallace Collection.
Access
The National Gallery aims to make access to the paintings enjoyable and welcoming to the widest possible public. There are a range of facilities to help you see the collection, visit exhibitions and come to events.
Supported by
Generously supported by the Lord Leonard and Lady Estelle Wolfson Foundation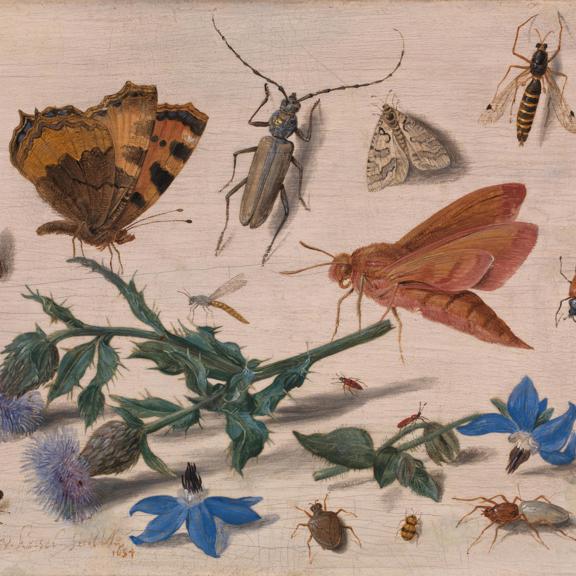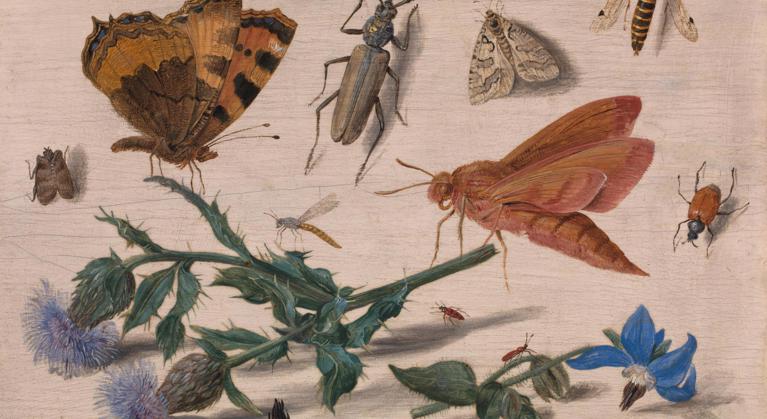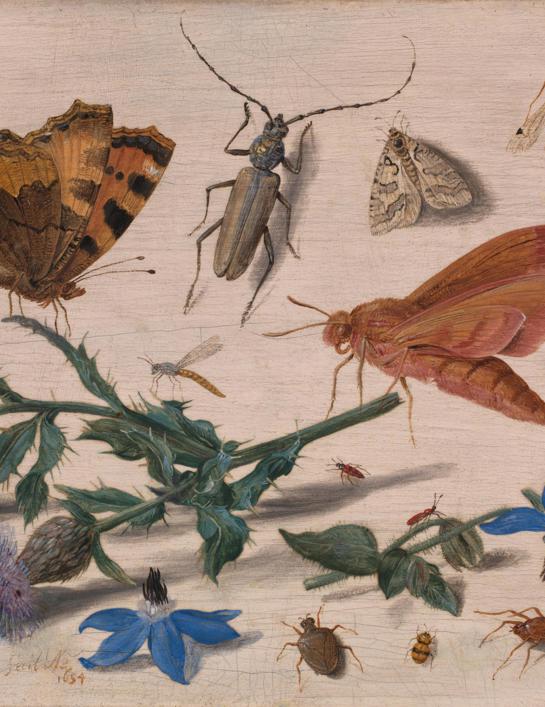 Talks & conversations
Description sessions for blind and partially sighted visitors
Tickets (free)
This is an online event hosted on Zoom. Please book a ticket to access the event. You will receive your link to access the event in your email confirmation. Bookings close one hour before the event begins.