Storytelling
A free creative course at the National Gallery for young people of all levels
About
Whether you are preparing coursework for your A-levels or university portfolio or just want to engage with the National Gallery collection in a creative way using materials you already have at home, this course is for you!
Each week you will explore the power of storytelling through National Gallery paintings from different perspectives.
Our Gallery Educators will offer discussions, insights and practical prompts for you to unlock your ability to tell your own stories using drawing, painting or collage.
Learning to tell stories is a useful professional skill to captivate an audience, whether in a job interview, when speaking in front of the public or online.
You will need to book all events separately. The last session will be an opportunity to get professional feedback on your submitted work by an artist-educator from the University of the Arts, London, and will be limited to 30 young people.
All sessions will be close-captioned.
Part 1: Talk and draw
Talk and draw
Gallery Educators Jo Lewis and Katy Tarbard explore 'The Execution of Lady Jane Grey' by French painter Paul Delaroche.
You will discover how the artist created an entire story in just one frame, using composition, perspective and a play on light and shadow.
First, listen to a brief talk, then respond by making your own work in this short, artist-led drawing session. Please have to hand a sharp pencil, paper and a rubber.
The session will take place online and will last about one hour.
Sometimes we might suggest using different drawing or craft materials. If you are able to, please keep a pencil case of different colours, a ruler, and a pair of scissors nearby, as well as anything else you might like to experiment with.
Part 2: Choose-your-own-artventure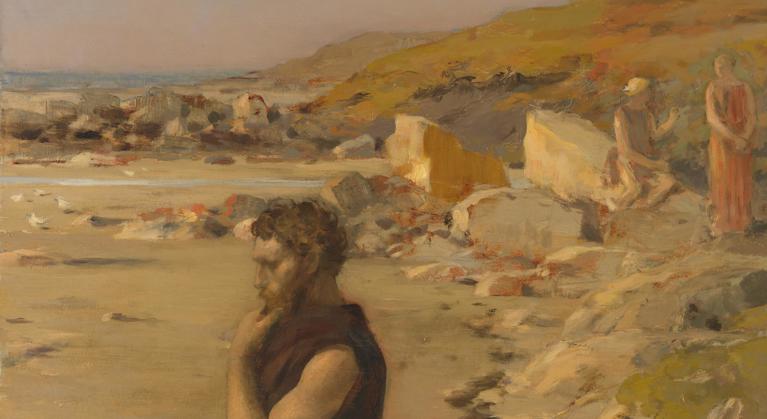 Choose-your-own-artventure: A creative and interactive workshop
Hosted by Gallery Educators Bethan Durie and Carlo Corsato, this workshop invites you to reflect on god(esses) and heroes in the collection. Is their fate inevitable? Will their out-of-this-world egos and human flaws lead them to their tragic end? In this new and interactive format, you will be in control of the heroes' fates…

Part 3: Sketchbook session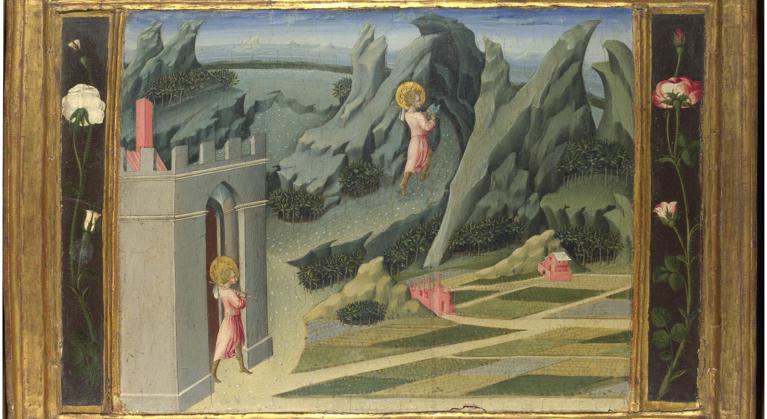 Sketchbook session
Looking at Giovanni di Paolo's paintings, Gallery Educator Marc Woodhead and assistant Rachel McGivern, will show you how you can tell a story without words. 
Marc and Rachel will take you on a journey, showing how your sketchbook can be a tool for exploring movement, perspectives and narratives in paintings.  

Part 4: Get professional feedback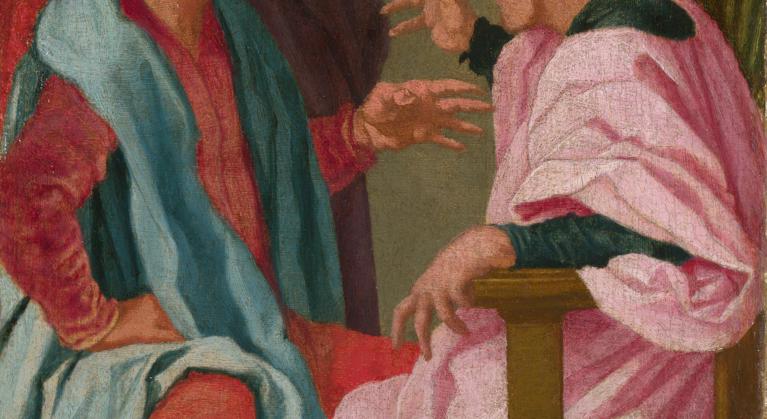 Get professional feedback
For this final session of the After School programme, Rosemary Cronin, from the University of the Arts London, will give you advice to help strengthen your submitted sketches and portfolio, final or in progress, made throughout this course.  
Once registered, please send in your artwork for consideration to education@ng-london.org.uk before 20 February 2021. Please name the subject of the email, 'After School: Get Professional Feedback'.
This event will be limited to 30 young people. 
Rosemary Cronin is an artist, educator, writer and lecturer with a research-based practice focusing on gender, psychoanalysis and subversion. The work is realised through film, performance, print and sculpture. Cronin has exhibited at South London Gallery, ICA London, National Portrait Gallery and The Wallace Collection. Rosemary works as an Outreach Practitioner for Camberwell, Chelsea and Wimbledon Colleges, University of the Arts London for the UAL Insights Programme; UAL Insights is the University's outreach programme which offers young people access to UAL Colleges for creative activities and pre-university advice and guidance.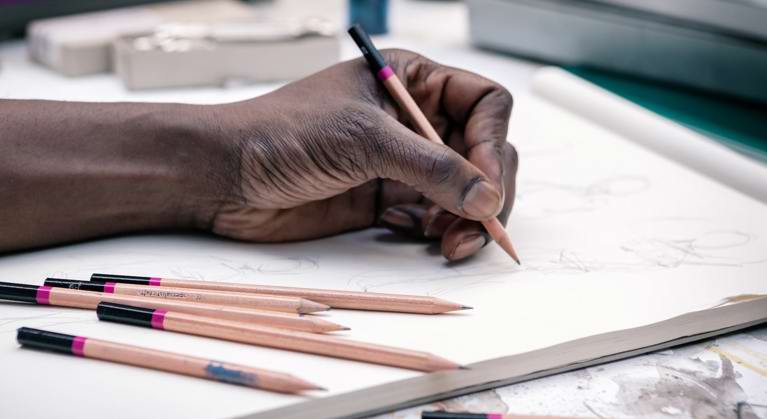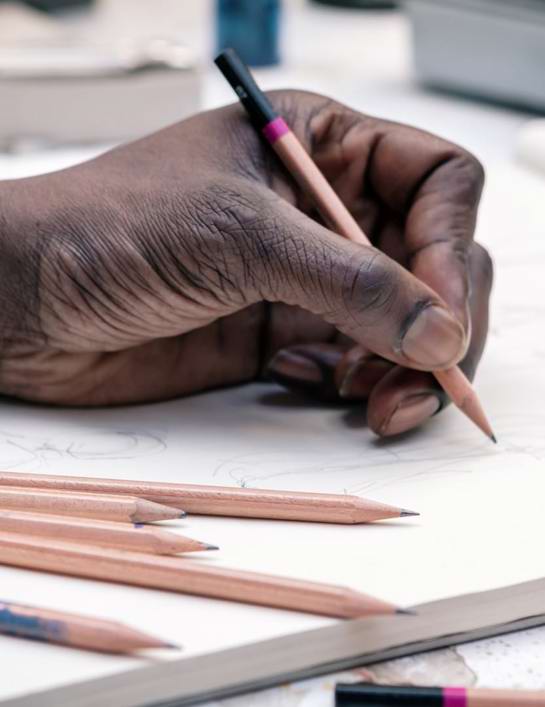 Creative sessions
Storytelling
A free creative course at the National Gallery for young people of all levels
Tickets (free)
This is an online course, hosted on Zoom. You will need to book all events separately.
You will receive your link to access each session in your email confirmation.