Looking
A free creative course for young people aged 15-21
About
Whether you're preparing coursework for your A-levels or university portfolio, or are a young person aged 15-21 willing to engage with the National Gallery Collection in a creative way, this course is for you!
All skills levels are welcome and you can take part with materials you can easily find at home (see 'Recommended materials' below).
Each week, you will discover creative techniques to explore your immediate surroundings with a fresh outlook. Our Gallery Educators will offer discussions, insights, and practical prompts to guide you in looking at your environment – whether it be your neighbourhood, your house, or your social bubble – as a source for artistic exploration and inspiration.
Looking at National Gallery paintings, we will discuss ways of connecting with nature and finding beauty in the everyday, which can help promote wellbeing, as well as inspire artistic creation.
You will also have the opportunity to get professional feedback on your work from a University of the Arts educator in the last session on 11 May (limited to 30 young people).
The content is safe for younger siblings who might be taking part or listening in.
All sessions will be close-captioned.

Part 1: Hunting and gathering inspiration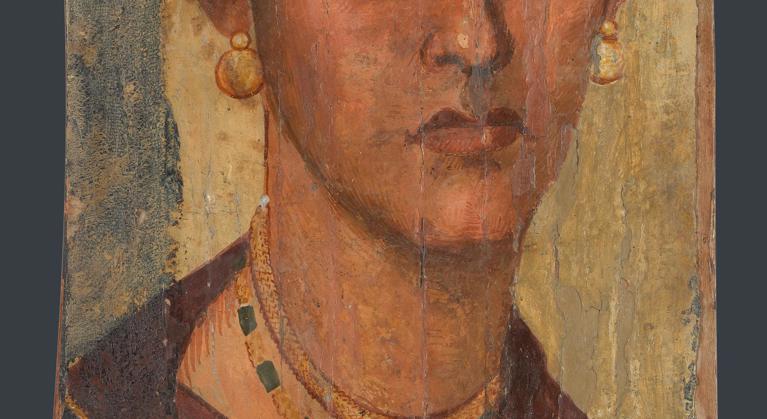 Hunting and gathering inspiration
Did you know that before artists had access to manufactured paints, they used materials from their own environments?
Join artist Hannah Cushion and Gallery Educator Carlo Corsato to discover how to paint and make marks with simple items you can find at home. After looking at examples from our collection, you will be given prompts to experiment with simple materials such as tea, coffee grounds, spices, or even dirt.

Part 2: Travel writing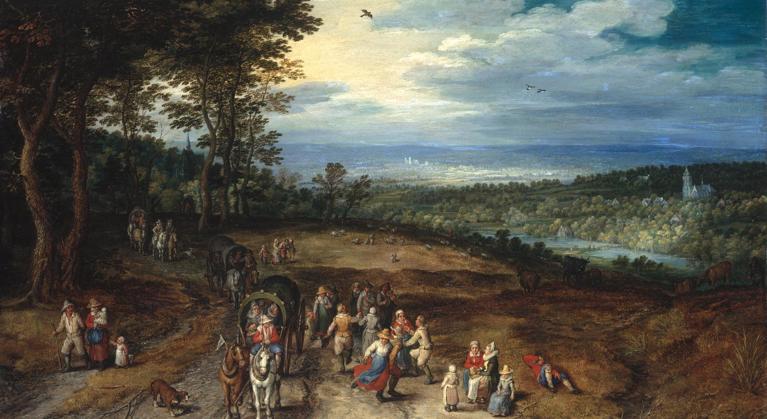 Travel writing
Writers Paula Akpan and Sheyamali Sudesh will lead this writing session. Although we may not be able to travel at the moment, they will guide you in looking at your surroundings with the eyes of a traveller. We hope this will help hone your writing skills while finding beauty in your everyday life and immediate surroundings. And once you can travel again, whether it be to the other side of town or other side of the world, you can take these skills with you.


Part 3: Look at your environment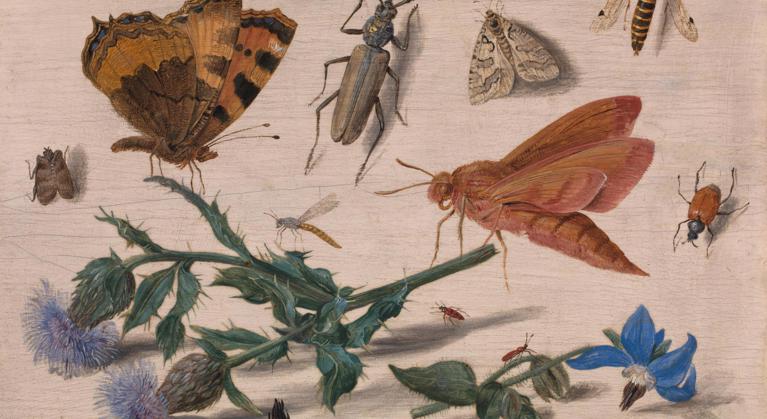 Look at your environment
Connecting with nature has been shown to increase wellbeing. While lockdowns might have made access to nature difficult for many young people, Gallery Educators Jenny Staff and Clara Davarpanah will show you that if you look closely, sometimes very, very closely, nature is everywhere.
Spend time discovering how nature has been interpreted by artists in our collection and try out exercises to replicate at home.


Part 4: Drawing session
Talk and draw
Gallery Educators Bethan Durie and Kate Devine explore 'Men of the Docks', by American painter George Bellows.
Discover how the artist created an entire story of travel, migration and globalisation in one frame.
First, listen to a brief talk then respond by making your own work in this short, artist-led drawing session.

Part 5: Printmaking at home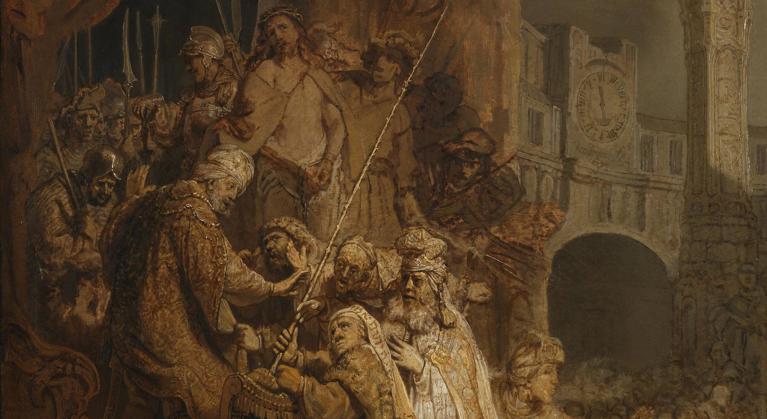 Printmaking at home
Using simple items you can find at home, try your hand at etching and printmaking.
You can print with everyday items such as potatoes, bottle corks, string, polystyrene takeaway boxes, or cardboard.
Please have a couple of tubes of paints to hand.

Part 6: Get professional feedback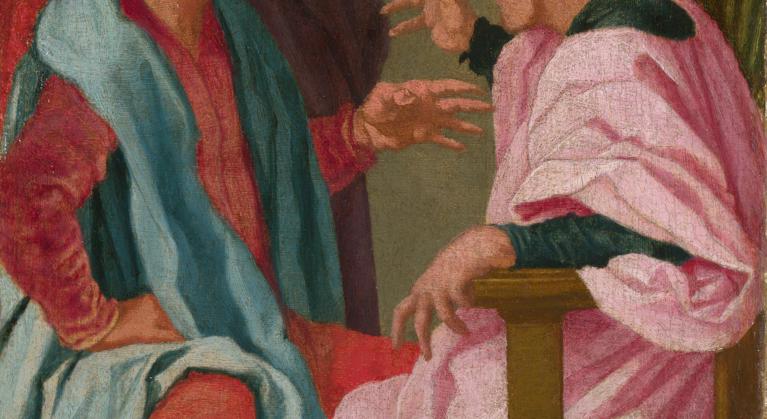 Get professional feedback
For this final session, Rosemary Cronin, from the University of the Arts London, will review your artworks, sketches and portfolio (final or in progress), made throughout this course.
Once registered, please send in your work for consideration to education@ng-london.org.uk by 5 May 2021. Please add 'After school: Get Professional Feedback' in the subject of the email.
This event will be limited to 30 young people.
Rosemary Cronin
Rosemary Cronin is an artist, artist educator, writer and lecturer with a research-based practice focusing on gender, psychoanalysis and subversion. The work is realised through film, performance, print and sculpture. Cronin has exhibited at South London Gallery, ICA London, National Portrait Gallery and The Wallace Collection. Rosemary works as an Outreach Practitioner for Camberwell, Chelsea and Wimbledon Colleges, University of the Arts London for the UAL Insights Programme; UAL Insights is the University's outreach programme which offers young people access to the UAL Colleges for creative activities and pre-university advice and guidance.
Recommended materials
Please have to hand:
A sharp pencil
Paper
An eraser.
Sometimes we might suggest using different drawing or craft materials, so, if you are able to, please keep nearby:
A pencil case of different colours
A ruler
A pair of scissors
Anything else you might like to experiment with.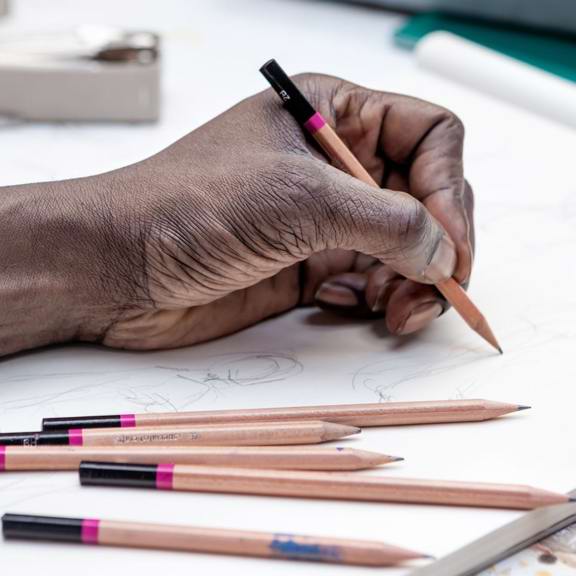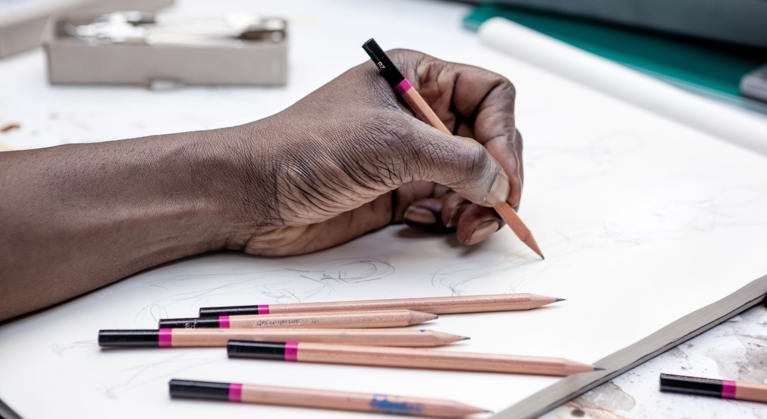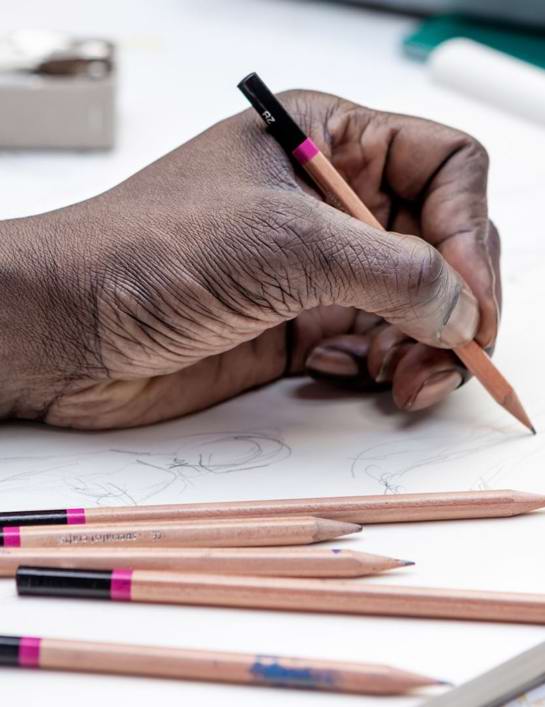 Creative sessions
Looking
A free creative course for young people aged 15-21
Tickets (free)
This is an online course, hosted on Zoom. You will need to book all events separately.
You will receive your link to access each session in your email confirmation.