Rembrandt in 1669
Rembrandt died not long after painting 'Self Portrait at the Age of 63'. Despite his renown, he was buried in an anonymous grave and no official announcement of his death was made. The man he depicted in this picture was debt-ridden and had endured a period of heartbreaking personal tragedy in the preceding years. But Rembrandt retained a loyal client base in his old age, and this self portrait can be seen as a defiant statement by a master conscious of his achievements.

Compared, for example, with the youthful swagger of Self Portrait at the Age of 34, painted nearly 30 years earlier, 'Self Portrait at the Age of 63' presents an introspective image of a sitter less brazen than his younger self, but no less dignified.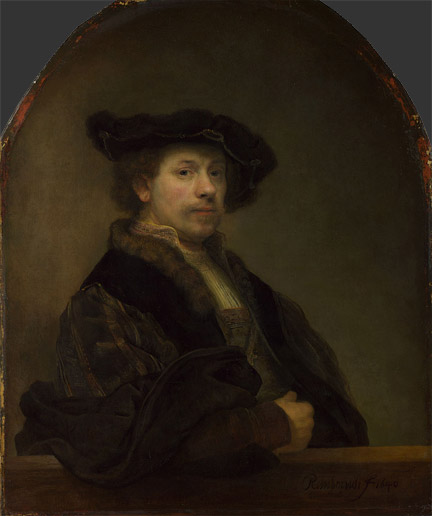 The earlier portrait was painted when Rembrandt was at the height of his fame. The success he enjoyed is communicated with pride, in part through his very deliberate references to works by two undisputed masters of the Renaissance; Titian's Portrait of Gerolamo (?) Barbarigo and Albrecht Dürer's 'Self Portrait' (1498, Museo Nacional del Prado, Madrid).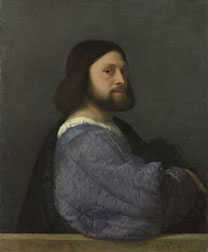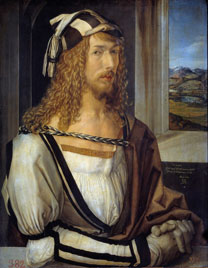 References to earlier artists are more understated in Rembrandt's 'Self Portrait at the Age of 63', but are there nonetheless. By subtly emulating the costume seen in engraved portraits of important predecessors in the Northern tradition of painting, such as Dirk Bouts and Rogier van der Weyden, we are again reminded of Rembrandt's status as the inheritor of an illustrious tradition.