Introduction
Rembrandt produced some 80 self portraits – paintings, drawings, and prints – over the course of his lengthy career; from around the time he was starting out as an independent master in the late 1620s, and continuing until 1669, when he produced Self Portrait at the Age of 63. No artist before Rembrandt, and only few since, have surpassed this number and made self portraiture such a significant proportion of their life's work.
'Self Portrait at the Age of 63', painted in the final year of Rembrandt's life, is among the very last works he finished. It is a work of sheer virtuosity: proof that with maturity his talent became all the more profound.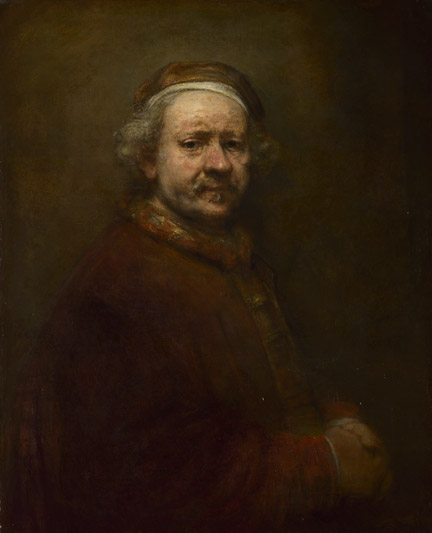 Rembrandt has recorded with breathtaking honesty the crumpled skin of his face. Tantalising variations in light and shadow capture a quietly arresting psychological intensity. When face-to-face with this painting, it is difficult to escape a sense of the artist's presence transcending the centuries. For all its timeless allure, however, Rembrandt's picture is very much a product of the specific historical circumstances of the 17th century.