Meet Father Christmas and join a magical adventure in a winter wonderland at the National Gallery
27–8 November and 4, 5, 11, 12, 18–23 December 2021
Issued October 2021
Tickets go on sale today (18 October 2021) for a Christmas experience at the National Gallery. Following the popularity of last year's activities, Father Christmas is returning to the National Gallery for the 2021 festive season on selected days in November and December.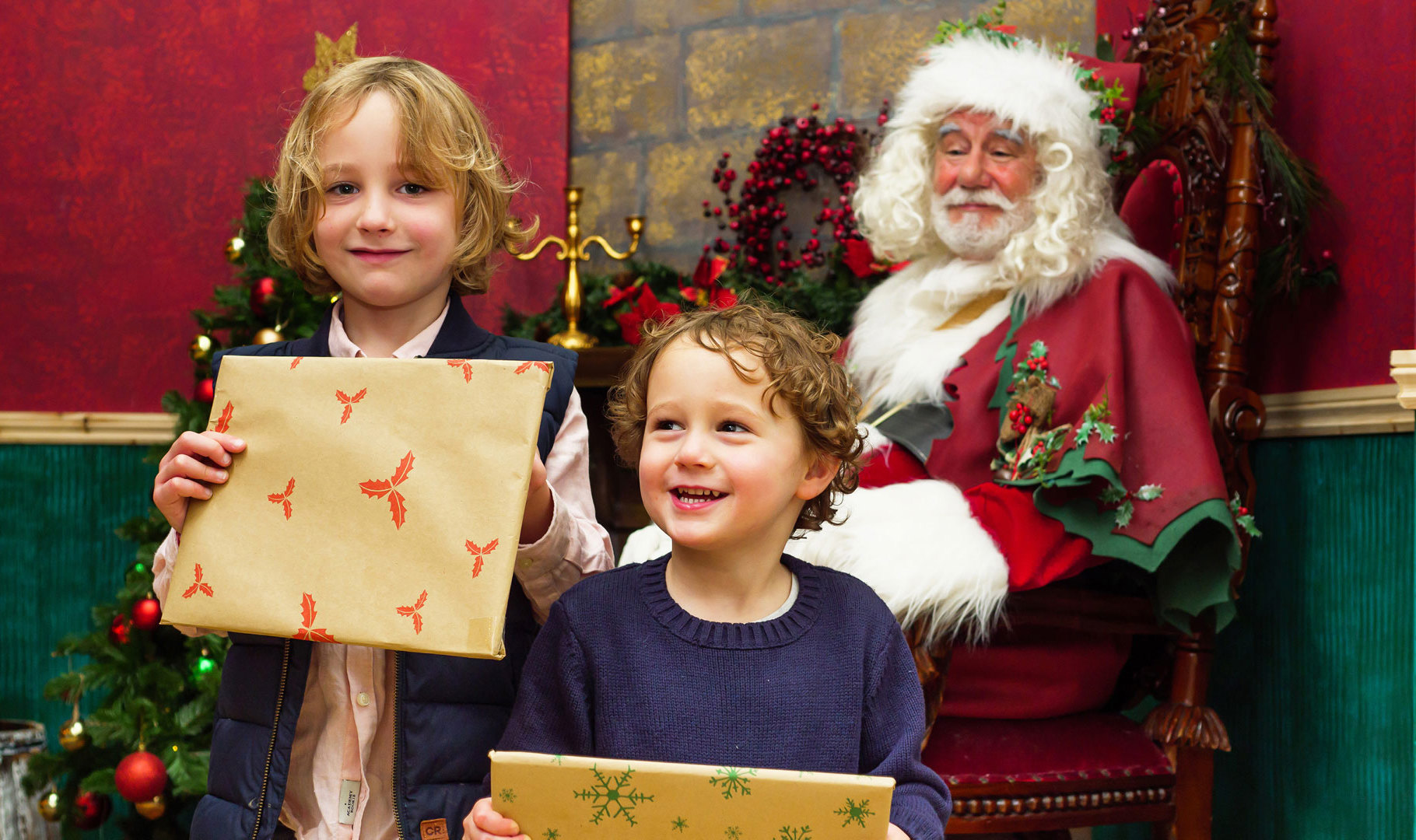 This year's Christmas experience will have a big interactive element with lots of fun activities for children and families. The National Gallery Collection painting Hendrick Avercamp's A Winter Scene with Skaters near a Castle (about 1608–9) will be enlarged and reproduced on a large canvas, providing a scenic backdrop for the activities.
Children will have the opportunity to visit Father Christmas in his grotto and have their picture taken with him. During their visit, they can earn honorary 'Elf' badges by making magical snowflakes which will be displayed on a shimmering ice wall, in the glow of the 'Northern Lights'. In the wintery forest set, they can gather around to listen to an Elven Story and learn secrets of how to care for magical creatures and will even have a chance to collect a small pouch of reindeer food to leave out on Christmas night.
Children will receive a special token which they can exchange for a gift from the Elven Sorting Office. There will be photo opportunities during the adventure and hidden and unexpected surprises throughout the experience.
The experience is suitable for children up to 12 years old. Each session lasts for approximately 30 minutes.
All children must be accompanied by an adult.
Ticket prices
Children under 12: £22 (incl. gift)
Adults and children 12+: £12
There is no admission charge for babies and disabled carers.
All event participants will be eligible for a 10% discount in the shops and cafés by showing their ticket.
The Gallery has COVID-safe measures in place to ensure we can provide a safe and welcoming experience.
You can find out more and book tickets now at https://www.nationalgallery.org.uk/whats-on/meet-father-christmas
Notes to editors
Image above
Photo credit: Boo Productions
About Avercamp's painting
'A Winter Scene with Skaters near a Castle'
Hendrick Avercamp (1585–1634)
About 1608–9
Oil on oak
40.7 x 40.7 cms
© The National Gallery, London
17th-century, Dutch winters were notorious for their Arctic cold, with canals and rivers frozen over. In the little town that Hendrick Avercamp takes us to, everyone is out on the ice, making the best of it: working, playing, showing off, laughing, complaining, falling over or just about managing to stand up. Boats are frozen in; horses pull sleighs over the ice. The luscious pink castle looks almost like a giant, iced Christmas cake.
We look down from a height so that the view of the town and beyond is wide and open. Each tiny figure is no bigger than a fingernail, yet Avercamp shows their personalities and, even if they have their backs to us, the story they have to tell. Avercamp led the way in making pictures of 'life on the ice'. His career began at the time the Little Ice Age hit Northern Europe. He spent his life producing these winter pictures and only rarely left his town of Kampen – though the place in this painting is an imaginary town.
For further information, please contact the National Gallery Press Office on press@ng-london.org.uk
Publicity images can be obtained from https://press.nationalgallery.org.uk/