The National Gallery and the Terra Foundation for American Art are collaborating to bring historical masterpieces from the United States to audiences in the UK through a series of focused exhibitions in London.
The National Gallery and the Terra Foundation for American Art
Painting made in the United States before the second half of the 20th century is generally not well known in the UK, and in Europe at large. The National Gallery has recently been able to represent key aspects of that painting in small, but lively exhibitions which both demonstrate how great American artists belong to the same tradition as their European counterparts, and also provide a context for assessing their special strengths and originality. 
We have been able to do this because of the support of the Terra Foundation – support which has not merely taken the form of financial aid, but of curatorial collaboration. The Foundation's enlightened outlook and enterprise match our needs and ambitions in a remarkable way. In addition to the current exhibition and study morning, further projects are in development.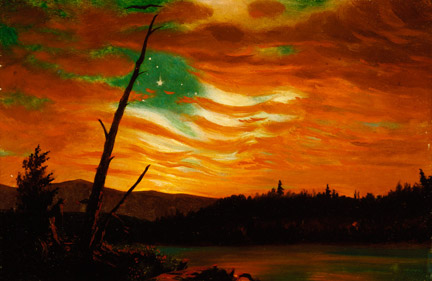 Listen to the National Gallery Podcast Episode Fifty Two (February 2011) in which Associate Curator of the Terra Foundation, Katherine Bourguignon, explains how American artists in the early 20th century were looking back to European Masters.
Current partnership exhibitions and events
Through American Eyes: Frederic Church and the Landscape Oil Sketch,
6 February – 28 April 2013
Study morning: Sketching the Sublime, 23 March 2013
Past partnership exhibitions
An American Experiment: George Bellows and The Ashcan Painters,
3 March – 30 May 2011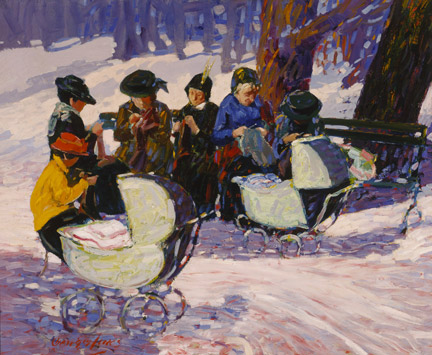 About the Terra Foundation
The Terra Foundation for American Art is dedicated to fostering the exploration, understanding and enjoyment of the visual arts of the United States for national and international audiences.
Recognising the importance of experiencing original works of art, the foundation provides opportunities for interaction and study, beginning with the presentation and growth of its own art collection in Chicago. To further cross-cultural dialogue on American art, the foundation supports and collaborates on innovative exhibitions, research and educational programmes.
Implicit in such activities is the belief that art has potential both to distinguish cultures and to unite them.
Find out more about the Terra Foundation for American Art [External link].