Christmas Concert
Date and time
Friday 13 December, 6–7pm
The London Youth Gospel Choir (LYGC) will enliven your lead-up to Christmas with a merry selection of Christmas classics.
London Youth Gospel Choir



The London Youth Gospel Choir (LYGC) was set up to enable people who enjoy singing to meet others in a social group whilst developing their music and vocal skills. London is a fantastic melting pot of people and LYGC celebrates this diversity in a welcoming fun environment. The choir is open to all, requires no auditions and sings uplifting material including gospel, pop/funk/soul and African traditional.
This has led to various performances including opening the JazzFM Awards Ceremony, supporting Tenors Unlimited, rock bands like Deaf Havana, on stages such as the 02 Shepherds Bush Empire, Royal Festival Hall, Fairfield Halls and in Kensington Gardens, on BBC and ITV and for events like the International Youth Arts Festival and New Voices Festival.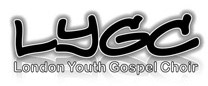 Image above: London Youth Gospel Choir © Chris Murray